Legal Sports Betting Will Pump Billions Into Big Four Pro Leagues
Posted on: October 20, 2018, 09:00h.
Last updated on: October 19, 2018, 10:38h.
The NFL, MLB, NBA, and NHL stand to collectively see revenues grow by more than $4 billion thanks to the liberalization of sports betting in the United States. That's according to a new study from Nielsen Sports commissioned by the American Gaming Association (AGA).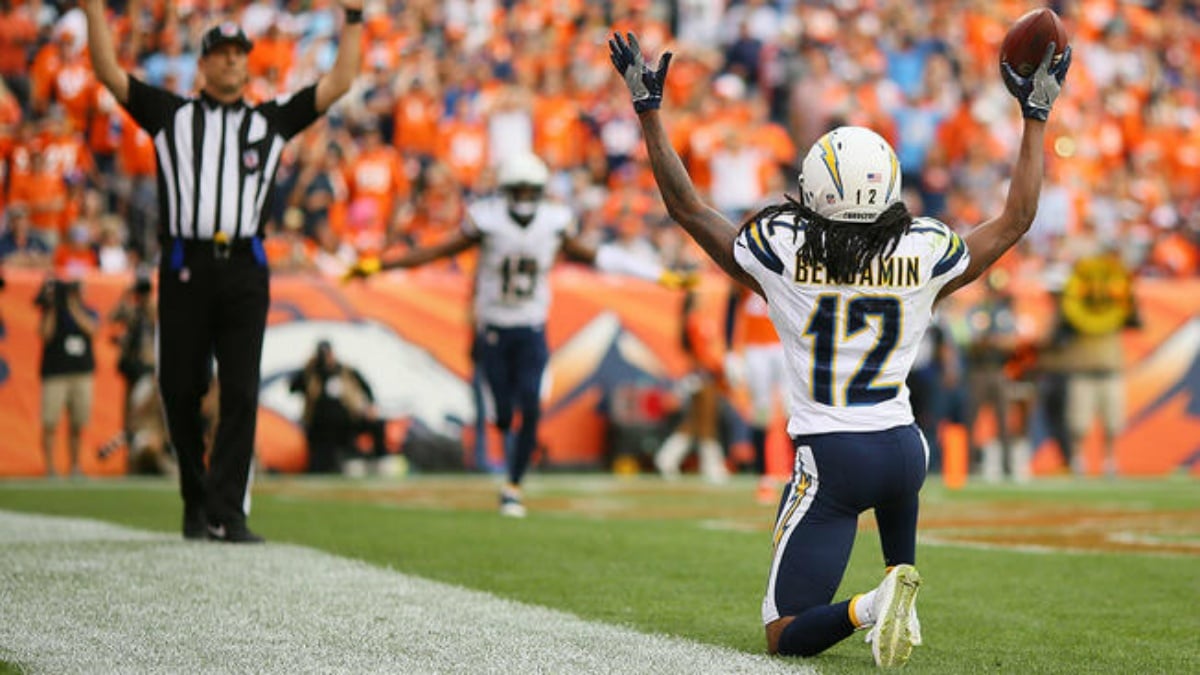 The research analyzed revenue streams that will most benefit from the expansion of full-fledged sports gambling outside of Nevada. Nielsen Sports concluded that greater fan engagement and viewership will lead to a bounty of new money for the so-called "big four" major professional sports leagues.
"The four major sports leagues will earn a collective $4.2 billion annually from widely available legal sports betting, further proving that working together with the gaming industry will pay dividends for all sports stakeholders," AGA Senior VP of Public Affairs Sara Slane said. "Legal sports betting will also create substantial opportunities for state and local economies, generating tax revenue, jobs, and supporting small businesses across the country."
In May, the Supreme Court of the United States (SCOTUS) repealed the Professional and Amateur Sports Protection Act of 1992. The 6-3 majority decision gave states the power to set their own guidelines on sports gambling.
Earnings Score
An earlier study from the AGA and Nielsen Sports concluded that sports betting expanding outside of Nevada will lead to increased fan engagement, and also attract younger demographics.
The research found that 44 percent of those who currently bet on sports are under the age of 35. With regulated sportsbooks now not only in Nevada but Delaware, New Jersey, West Virginia, Mississippi, and New Mexico, interest in the 18- to 34-year-old millennial demographic is expected to surge.
"Expanding access to legal sports betting will bring millennial audiences back to sports broadcasts and stadiums, which is a huge benefit for sport enterprises across the country," Slane declared in August.
As for the more than $4 billion, the AGA says advertising, data and sponsorship, and revenue generated as a result of increased consumption of the leagues' media and product will most be responsible for the increased earnings.
Money Ball
As for each league, the AGA and Nielsen Sports says the NFL will be the biggest winner. Despite Commissioner Roger Goodell being the lone big four boss that remained adamantly opposed to the PASPA repeal, the pro football league will stand to see a revenue gain of $2.3 billion due to expanding betting on the games.
MLB is next at $952 million, followed by the NBA at $425 million and the NHL at $216 million. Nielsen Sports said it questioned more than 1,000 adult sports fans to reach its conclusions.
The gaming industry contends that the increased revenue the leagues will experience more than makes up for alleged amplified costs in better monitoring betting markets to protect the integrity of their games. Integrity fees, or a small percentage of gross handle earmarked for the leagues, have been proposed, but have failed to garner much attention in state capitals where sports betting legalization has been considered.