Cathy Judd-Stein to Oversee Massachusetts Gaming Commission, Lead Encore Boston Harbor Determination
Posted on: January 16, 2019, 07:48h.
Last updated on: January 16, 2019, 07:54h.
The Massachusetts Gaming Commission (MGC) is no longer chairperson-less after Governor Charlie Baker (R) announced the appointment of attorney Cathy Judd-Stein to oversee the state agency.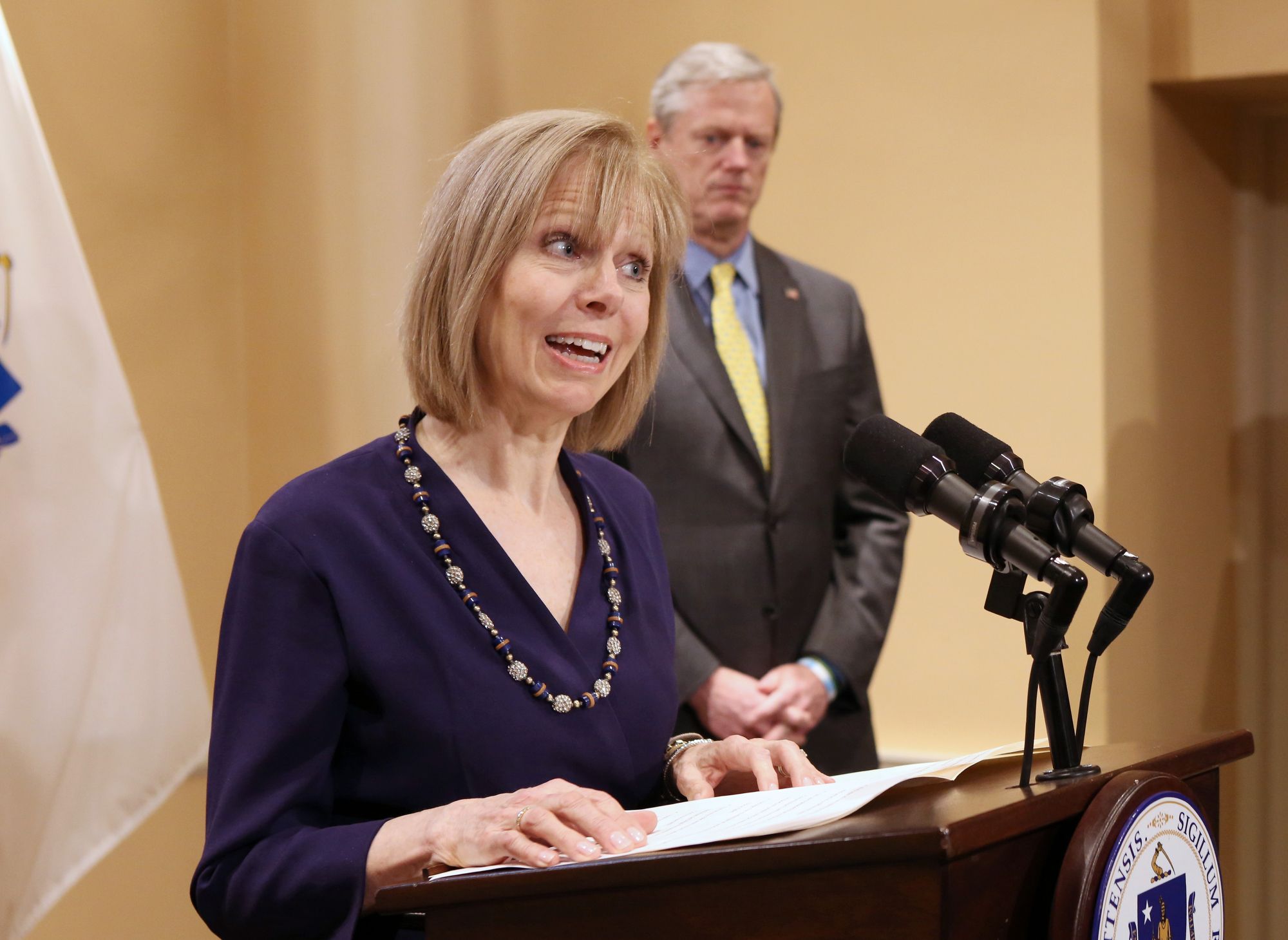 The MGC, a five-member panel, has been without a leader since Stephen Crosby's resignation in September amid bias concerns regarding the ongoing investigation into the suitability of Wynn Resorts. Crosby denied any wrongdoing, but stepped down so the agency could do its work "without distraction."
Judd-Stein takes over the gaming regulatory helm with plenty of experience. Along with serving as Baker's deputy chief legal counsel, Judd-Stein was previously the general counsel for former Massachusetts Treasurer Steve Grossman.
She will be the kind of person who will let the facts take her wherever they go," Baker said of Judd-Stein. He added that he knows her to be "thoughtful, diligent, and fair."
As for gaming experience, Judd-Stein worked at the Massachusetts Lottery where she advised the agency on legal matters.
Upcoming Wynn Decision
Judd-Stein won't be afforded much time to settle into her new role before the most critical decision in the history of Massachusetts' commercial gaming industry will need to be made.
The MGC's Investigations and Enforcement Bureau has been conducting a probe into whether Wynn Resorts purposely withheld knowledge of its founder and former CEO's alleged sexual misconduct during its application process in 2014.
Specifically, the commission wants to know if any of the casino operator's board of directors or senior management knew about a claimed $7.5 million settlement made with one of the billionaire's accusers.
The investigative report was first scheduled for release last summer. The process has been delayed, and there is now no public timetable after Steve Wynn sued the MGC and Investigations and Enforcement Bureau Director Karen Wells on grounds of violating attorney-client privilege.
Clark County District Court Judge Elizabeth Gonzalez, who is overseeing the lawsuit, has blocked the MGC from releasing any investigation materials. That's effectively preventing the commissioners from beginning the process to determine if penalties – or even license revocation – are warranted.
Encore Boston Harbor, a $2.6 billion integrated casino resort, is on track to open in June. Wynn Resorts paid the MGC $85 million for the Boston region gaming license.
Gaming Revenue Strong
Though the Wynn Resorts controversy is casting a large shadow over Massachusetts' gaming industry, 2018 was a prosperous year for the two casinos in operation.
MGM Springfield, the first category one resort casino to open in the state, reported gross gambling revenue (GGR) of more than $101.4 million from its August 23 commencement through the end of 2018. Taxed at 25 percent, the $960 million property delivered $25.3 million in funds to the state.
Plainridge Park, the slots-only facility that opened in June of 2015, reported GGR of $171.59 million in 2018. That represents a more than four percent increase – or $6.8 million – on the casino's 2017 performance. The category 2 slots parlor shares 49 percent of its revenue with the state, or $84 million.
Similar Guides On This Topic