Lawsuits Allege Rivers Casino Illegally Surveilled Customer Cell Phones
Posted on: August 9, 2018, 03:00h.
Last updated on: August 9, 2018, 12:05h.
Two women say the Rivers Casino in Pittsburgh illegally used surveillance cameras to zoom in on their cell phones and record their text and email messages, as well as financial information displayed through an app.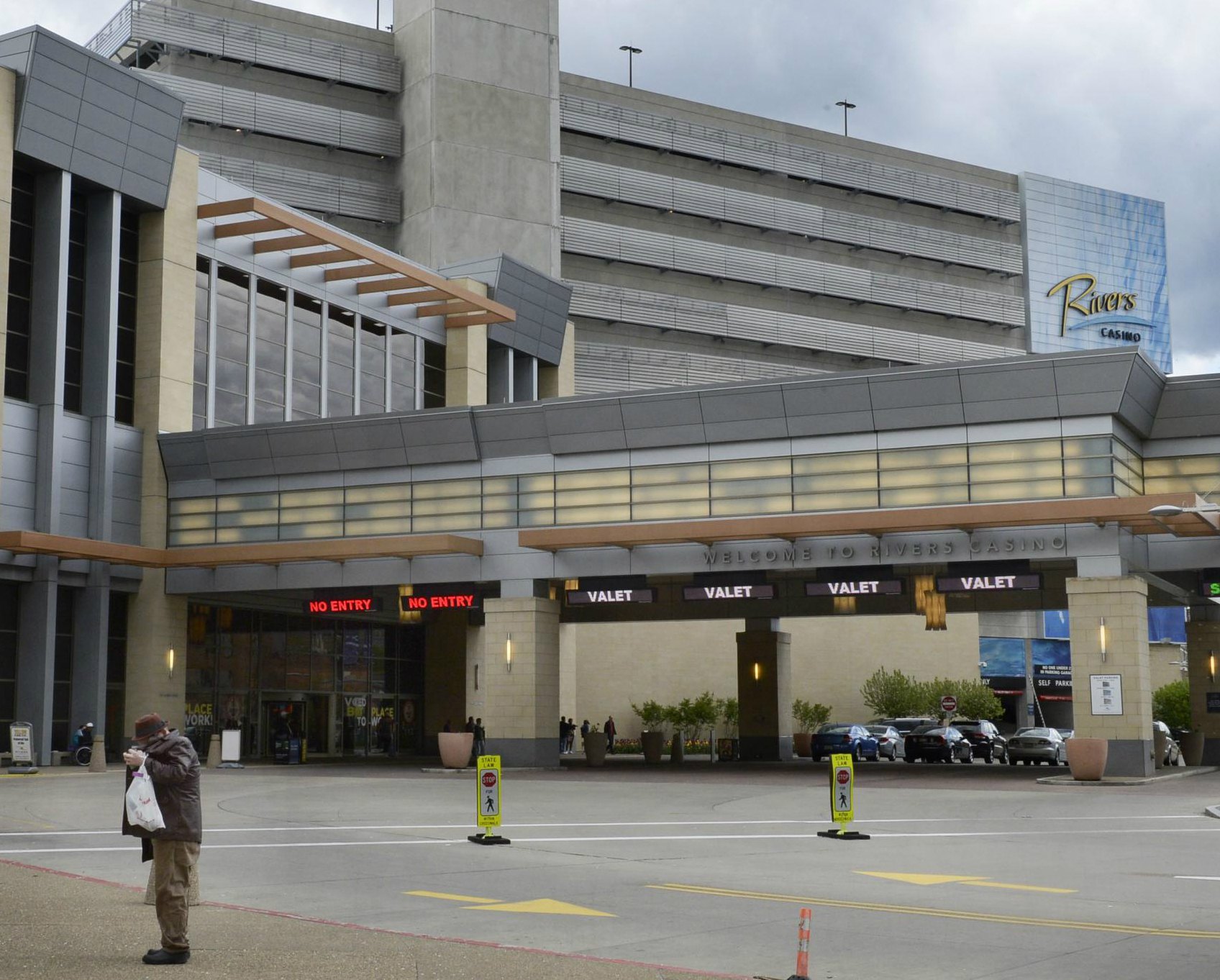 In two lawsuits filed in the Allegheny County Common Pleas Court last week, plaintiffs Hayley Clerici and Julie Capone claim their private information that was obtained last September by casino security was later shared with a local attorney and county police officer.
Clerici is going through a custody settlement with her ex-husband, Allegheny County Police Sergeant Scott Scherer. His attorney, Dennis McCurdy, filed a subpoena in October to obtain surveillance showing Hayley patronizing the casino.
The footage handed over, however, reportedly shows surveillance cameras zooming in on Clerici and Capone's cell phones.
"Plaintiff did reasonably expect that there would be lawful surveillance of persons present in Rivers Casino, but plaintiff had no basis to expect that surveillance would extend to the close-up viewing and recording of her cell phone including her private text messages, email communications, and personal financial information," Clerici attorney Mark McKenna argues in the lawsuit.
Clerici says the footage is now being used by Scherer to ridicule and embarrass her in the custody battle.
The lawsuits name the casino, Scherer, McCurdy, and three unnamed casino security members as defendants. Capone is an assistant district attorney for Allegheny County.
Surveillance Regulations
Pennsylvania Gaming Control Board (PGCB) spokesman Richard McGarvey told the Pittsburgh Post-Gazette that the accusations in the lawsuit fall outside the state's regulatory surveillance protocols.
"The regulations deal with the protection of the games and players to make sure it's being done fair, and no one is cheating," McGarvey stated.
The PGCB regulations state that casino surveillance systems be equipped with cameras featuring "sufficient magnification and 360-degree pan, tilt and zoom capabilities … to allow the operator to clandestinely monitor in detail and from various vantage points."
However, the cameras are to be used for such security reasons as monitoring table game and slot activities, cage cashiers, entrances and exits, and any movement of gaming chips, tip boxes, and cash. The PGCB doesn't permit the cameras to monitor one's personal cell phone.
Rivers Problems
The PGCB reviews all lawsuits filed against its licensed operators to determine if a formal investigation by the agency is warranted. Should the board proceed with examining the merits of the women's claims against Rivers, it wouldn't be the first time the casino fell under scrutiny.
In 2015, Rivers was ordered to pay a cocktail server $1,149,000 after a jury found that it failed to adequately protect its workers and combat sexual harassment.
The case stemmed from 2014 when a female server reported that a high-roller male slipped a $1 chip into her bra and fondled her breast. Rivers initially banned the man for life, but after 40 days decided to reinstate his access privileges.
A jury sided with the woman who claimed she was subjected to seeing the man welcomed back into the casino. The nearly $1.15 million was awarded in compensatory and punitive damages.
Similar Guides On This Topic