Nine Pennsylvania Casinos Submit Online Gambling Applications, Sports Betting Shunned
Posted on: July 17, 2018, 10:00h.
Last updated on: July 17, 2018, 10:06h.
Nine of the 13 Pennsylvania casinos are ponying up $10 million in order to operate online slots and table games, as well as poker.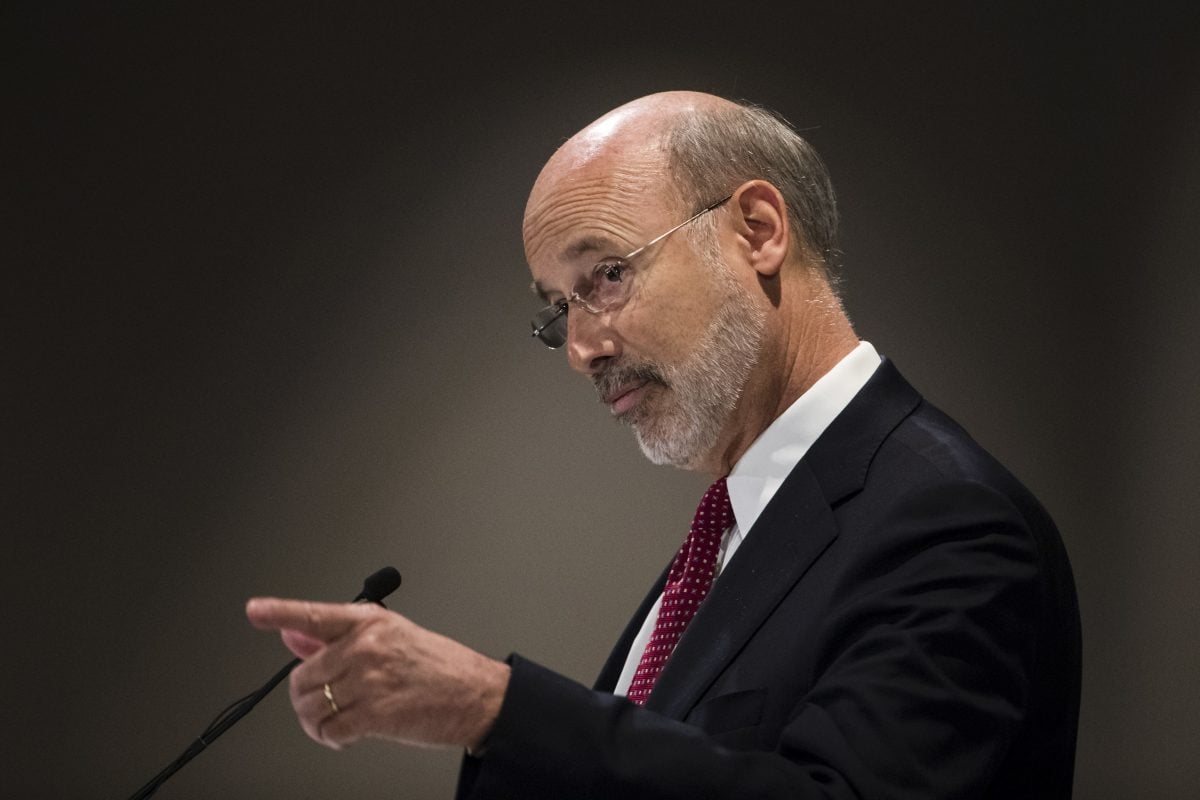 All five Philadelphia-area casinos, Parx, SugarHouse, the under-construction Live! in Philly's stadium district, Harrah's, and Valley Forge, are all betting on internet gambling. Pittsburgh's Rivers is too, as is Mount Airy in the Pocono Mountains, Hollywood near the Harrisburg capital, and Sands Bethlehem.
Sands might come as a bit of a surprise, as Sheldon Adelson, the billionaire founder of Las Vegas Sands, remains adamantly opposed to internet gambling. But Sands is closing on a deal to sell the Bethlehem resort to a tribe in Alabama.
The Pennsylvania Gaming Control Board (PGCB) offered a bundle rate for internet slots, online tables, and interactive poker. The deadline to buy the package was Monday. Moving forward, each will be sold à la carte at $4 million per category. 
Internet gambling is part of the state's massive gambling expansion signed into law last fall by Governor Tom Wolf (D). Along with online slots and tables, the bill authorized up to 12 satellite casinos, sports betting, slots inside certain truck stops, airport gaming lounges, and daily fantasy sports.
This week's online gambling applications flush the state with $90 million in new tax revenues.
Analyzing Bundle Discount
The PGCB offering interactive slots, table games, and poker to the state's land-based casinos for $10 million instead of the full-price $12 million was advertised as a discount.
But the four casinos who didn't purchase the bundle, Mohegan Sun, Presque Isle Downs, The Meadows, and Lady Luck, might not be interested due to poker. Rake and fee revenues have declined where the internet card game is already legal (Nevada, New Jersey, and Delaware).
Nevada no longer reports iPoker revenues. Delaware's three licensed casinos make less than $20,000 a month in online poker rake and fee.
In New Jersey, the state's Division of Gaming Enforcement reports that online poker revenue totaled $24.25 million last year, down 8.5 percent from 2016. Through June, the card game has lost another 11.5 percent, with peer-to-peer win at $11.1 million over the first six months of 2018.
Subtract the 15 percent tax, and New Jersey's online poker operators are left with little to split among the casino and interactive software provider. That's why a few Pennsylvania casinos might view $8 million for online slots and non-poker tables as a better deal.
Sports Betting Tax
With the Supreme Court's repeal of the federal ban in May, sports betting is expected to arrive in states across the country in the coming years. Delaware and New Jersey have already joined Nevada in offering full-fledged sports gambling.
Pennsylvania passed its own regulations governing the gambling activity ahead of the Supreme Court decision. The PGCB began accepting sports betting applications from its 13 licensed casino operators on May 31, but to date, none had budged.
Speaking with The Philadelphia Inquirer, William Hill US VP of Business Development Dan Shapiro explained, "With a 36 percent tax and a $10 million license fee, there are other states that are more interesting to us. It's just not something we're looking at seriously right now."
By comparison, Nevada taxes sports betting revenue at 6.75 percent. In New Jersey, bets placed at brick-and-mortar casinos and racetracks are taxed at eight percent, and mobile wagers at 12.5 percent.