Late Kirk Kerkorian's Investment Firm Sells Mandarin Oriental Condo at Discounted Price
Posted on: July 19, 2017, 02:00h.
Last updated on: July 19, 2017, 01:57h.
Las Vegas pioneer Kirk Kerkorian died at the age of 98 in 2015, and as directed by his will, Tracinda Corp, his investment firm, has since been slowly walking away from the city that made him a billionaire.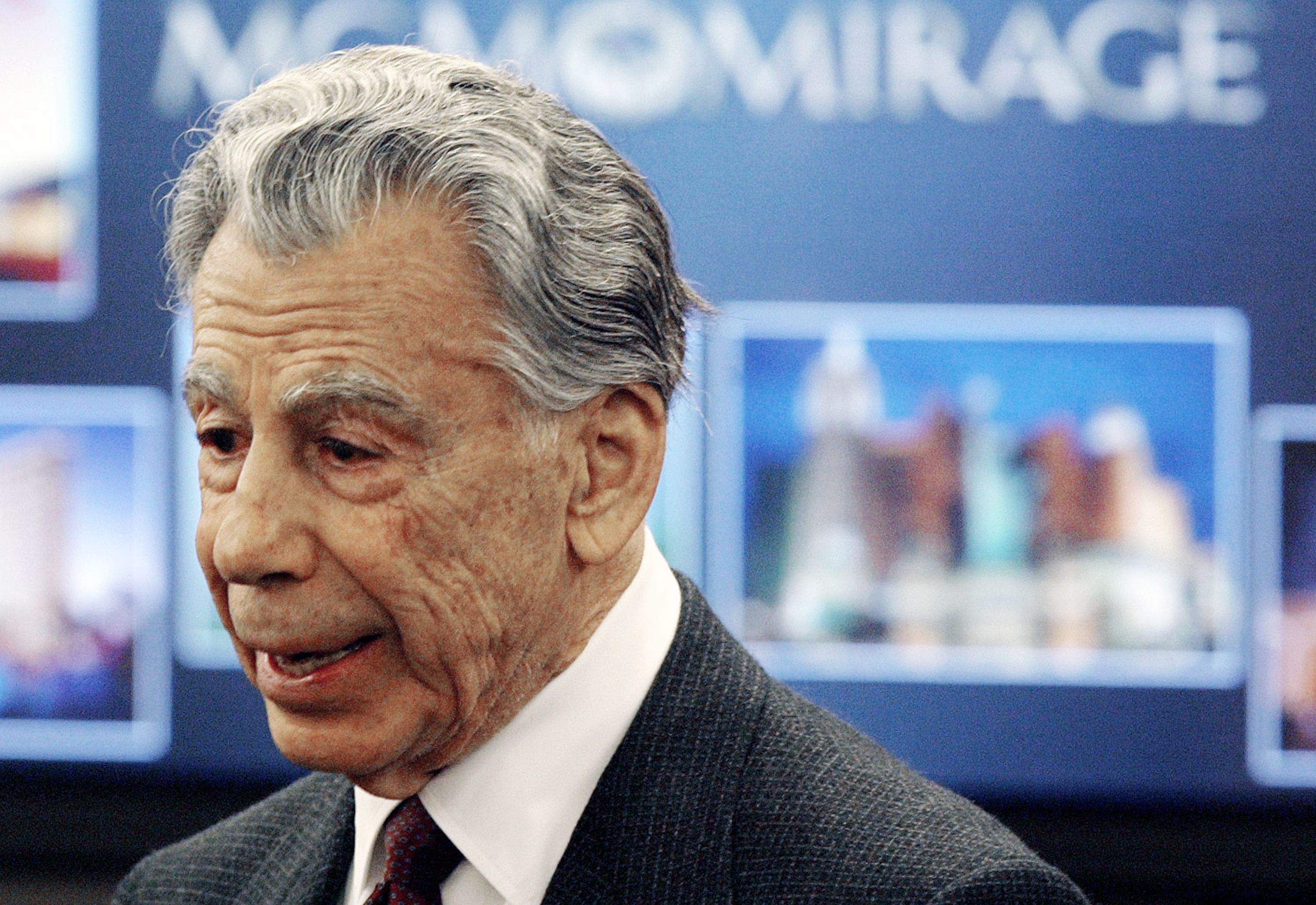 In addition to recently selling down its stake in MGM Resorts, the company Kerkorian founded, Tracinda recently unloaded a condo unit at the luxurious Mandarin Oriental. Purchased in 2010 for $3.6 million, the selling price was just $2 million.
The sale was completed on June 22, according to property records on Zillow. The buyer is reportedly a group of investors based in the Los Angeles area.
The unit on the 45th story is described as a penthouse with 2,247 square feet of living space. It comes with two bedrooms and 2.5 baths. Following Kerkorian's death, the property was listed for sale at $2.6 million.
MGM developed CityCenter and Mandarin Oriental, which opened in 2009. Tracinda is named after Kerkorian's two daughters, Tracy and Linda.
Will Instructions
Kirk Kerkorian founded MGM Resorts with the construction of the original MGM Grand, now Bally's, in 1986. He was MGM's majority shareholder until 2009.
Kerkorian thrice built the world's largest casino hotel, first with The International (now Westgate), then the first MGM Grand, and finally the current MGM Grand.
Following his death, Tracinda controlled a little more than 16 percent of MGM Resorts. But per his will, the investment firm was to at some time dispose of its interest in the gaming and hospitality firm. Today, Tracinda owns a little less than 10 percent of MGM Resorts.
The directive to dissolve Tracinda's holdings in MGM and sell off other assets stems from Kerkorian's decision to leave most of his estimated $4 billion fortune to charitable endeavors.
The Promise
While Kerkorian has been dead for over two years, his legacy is alive as ever.
In April, a Hollywood movie he funded that exposes the Armenian genocide was released in select theaters across the country. Kerkorian, whose parents were of Armenian origin, had pledged up to $100 million to produce the film.
The Promise tells a fictionalized love triangle story set against the backdrop of Armenia in 1915. Starring Christian Bale, Oscar Isaac, and Charlotte Le Bon, the film received mixed reviews from critics. Some celebrated its efforts, while others felt the soapy love triangle failed to resonate.
"Yes, The Promise veers into corny territory, and yes, it's derivative of better war romances, but it's a solid and sobering reminder of the atrocities of war," Richard Roeper critiqued.
The Promise was a passion project for Kerkorian. Between 1914 and 1923, the Ottoman government systematically exterminated about 1.5 million Armenians, but Turkey, which succeeded the Empire, denies it ever happened. The genocide hasn't been officially recognized by a sitting US president.
In accordance with his philanthropy, all profits from The Promise were to go to charities. However, with a box office take of just $8.2 million, nonprofits likely don't need to be rushing to their mailboxes looking for a check.