Las Vegas Tourism Officials Say Over $16B Will Be Spent on Development Projects Through 2025
Posted on: December 7, 2018, 12:54h.
Last updated on: December 7, 2018, 12:54h.
Las Vegas tourism officials expect more than $16 billion to be invested in developments across the city between now and through 2025.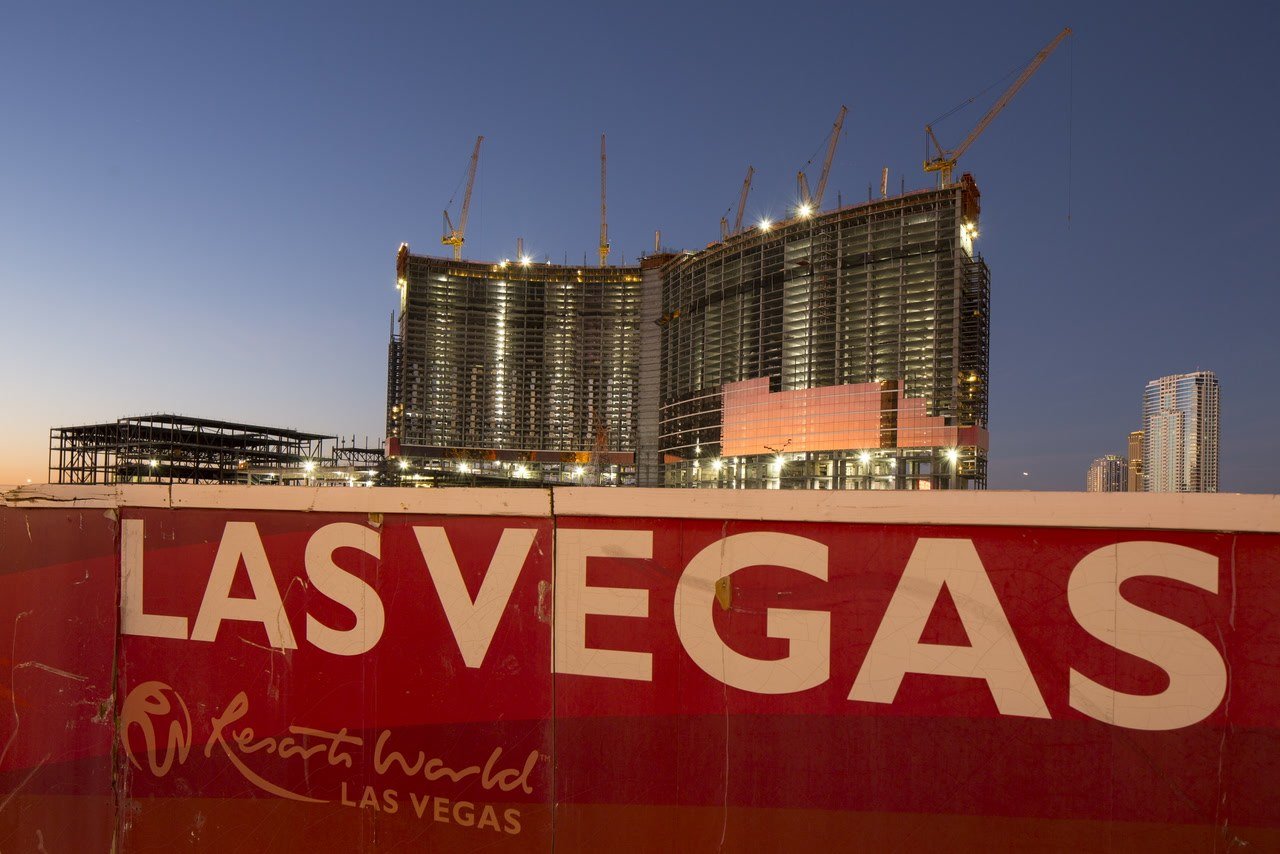 The Las Vegas Convention and Visitors Authority (LVCVA) released its Construction Bulletin update this week showing that $16.22 billion is being budgeted by various developers for construction on an array of projects. The Bulletin, which is updated periodically throughout the year, summarizes current and proposed tourism and convention-related projects in Southern Nevada.
The largest current undertaking is Resorts World Las Vegas, the long-delayed Strip complex that has an estimated budget of $7 billion. The Genting Group plans to open the resort in late 2020, but the LVCVA Construction Bulletin lists it in CY (construction year) 2021.
After Resorts World, the $1.8 billion Las Vegas Stadium is the next largest investment that is presently moving forward. The 65,000-seat domed stadium is under construction just west of I-15 between Russell Road and Hacienda Avenue, and will become the home of the NFL Raiders for the start of the 2020 football season.
The largest spend in 2018 was MGM Resorts' $450 million investment to transform the Monte Carlo into Park MGM. Other notable undertakings include Palace Station's $192 million remodel, Aria's $165 million event space expansion, and The Cosmopolitan's $152 million spent on room renovations.   
Great Expectations
The Las Vegas tourism construction update lists every potential project that's been floated in Southern Nevada, regardless of whether the odds of the development actually being built are strong.
One of the largest listed projects doesn't seem likely. First proposed in 2010, the $2.7 billion All Net Resort and Arena remains on the Construction Bulletin despite no update from the developer in more than three years.
The hotel and sports complex envisioned by former NBA player and Nevada businessman Jackie Robinson, cousin to his more famous namesake, was to have a 22,000-seat arena, 500-room hotel, and 300,000 square feet of retail and restaurant space. All Net was planned for a 27-acre site near SLS Las Vegas, but funding through the federal EB-5 visa program, which was used for the doomed Lucky Dragon, never came.
But there are other substantial investments listed that are almost a sure bet. They include the $690 million Palms renovation, and the second phase of the Las Vegas Convention Center expansion that will cost $860 million.
What Slowdown?
The gaming industry has been reeling in 2018, with most casino stocks down double digits. Analysts have voiced concerns regarding a softening in demand for Las Vegas in the months ahead.
UNLV Center for Business and Economic Research Director Dr. Stephen Miller said recently that while he predicts the Las Vegas economy will remain strong over the next two years, he believes the tourism industry will experience a softening.
Statistics from the LVCVA seem to suggest the easing might already be here. Year-to-date through October, total visitation is down one percent across Las Vegas, and Strip occupancy is down 1.3 percent.
Regardless, the Construction Bulletin shows many developers remain committed and bullish on Sin City.