Las Vegas Terror Threat Looms Ahead of Super-Busy Memorial Day Weekend
Posted on: May 24, 2017, 09:07h.
Last updated on: May 24, 2017, 11:07h.
The Las Vegas Strip could be the target of a planned terrorist attack by lone wolves, according to a propaganda video that US intelligence agents have described as a "credible" threat.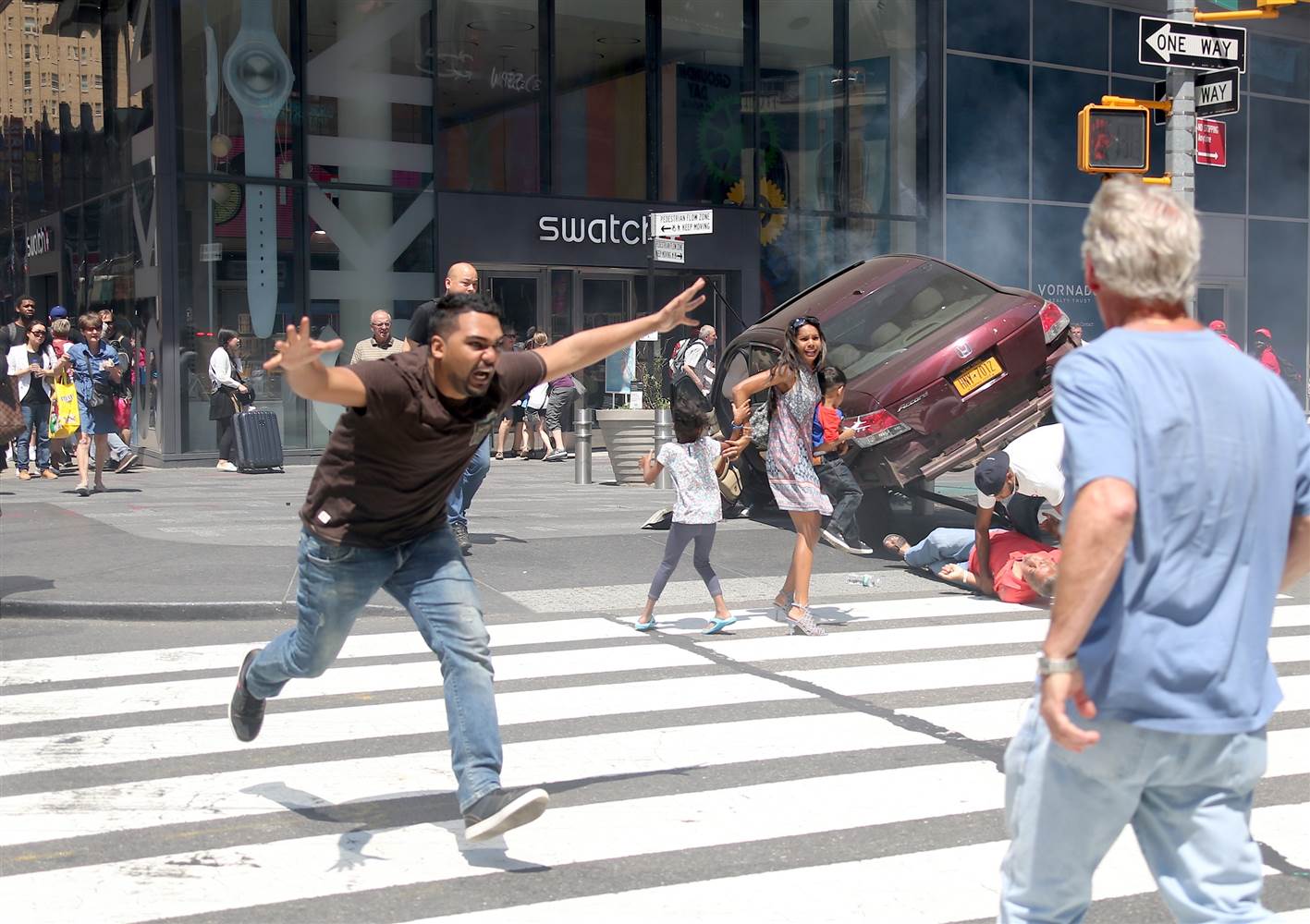 With the big three-day Memorial Day weekend approaching, the Las Vegas Review-Journal has reported that a "legitimate Islamic State group propaganda video" showing scenes of Las Vegas has appeared online. According to Metropolitan Police Department Captain Christopher Darcy, despite estimates dating the footage back to 2015, the threat is being taken seriously as potentially current.
Given the recent terrorist bombing at an Ariana Grande concert in Manchester, England, the Southern Nevada Counter-Terrorism Center is planning to increase its police presence this weekend. Although the video doesn't directly call for an attack on Las Vegas, the narrator can be heard urging those who support the Islamic State to carry out "lone-wolf" attacks in the US, Europe, and Russia.
Many people remember that, in the aftermath of the horrors of 9/11, it was learned that the suicide pilots who took down the World Trade Center in New York on September 11, 2001 had partied hardy in Las Vegas in the days before the attack, a chilling reminder of the cold-hearted and sociopathic way these killers operate.
Authorities React to Manchester Incident
When the man now identified as Salman Abedi detonated his bomb on May 22 at the sold-out Manchester Grande concert, he left a trail of devastation in his wake. At last count, authorities in the UK have confirmed that 22 people were killed, and dozens more seriously injured.
Following the incident, British Prime Minister Theresa May has stepped up the country's threat warning to the highest level. Moreover, intelligence forces in England have confirmed they are now looking for a "network" of potential bombers.
With the UK on its highest alert level and Las Vegas preparing for one of its busiest three-day weekends of the year, security will be stepped up across the city. The latest statistics from the Las Vegas Convention and Visitors Authority (LVCVA) suggest that 328,000 people are expected to visit Sin City between May 27 and May 29.
And many of them will wander by foot up and down the Strip, which is open to traffic, making for a potentially easy target for those who would like to harm Americans on the weekend that remembers those who have died in Lady Liberty's defense.
That influx of visitors should result in a total spend worth more than $252 million, which would be an increase of one percent, compared to 2016.
Vegas Ready to Deflect Threats
With Vegas likely to be the seventh-most popular travel weekend destination, law enforcement in the area will be on high alert. Back in April of this year, Clark County Sheriff Joe Lombardo told LasVegasNow.com the he was trying to get safety bollards, those embedded solid metal posts, installed at various sections along the Strip.
The bollards would help stop terrorists using vehicles as a weapon by ramming the sidewalk and killing pedestrians. After the recent Times Square incident in which one person was killed and another 22 injured exactly this way, the need became even more apparent. Although the driver in that case was reportedly on PCP-laced pot and not a political terrorist per se, there's no lack of drunk and high drivers in Las Vegas on any given day, either.
Lombardo did note in the interview that the system wouldn't be in place yet by the close of 2017. But it's a clear sign that Las Vegas officials are taking a proactive approach to terrorist threats.
This Memorial Day weekend, it should be business as usual and officials aren't predicting a drop in visitor numbers in light of the recent propaganda video or the Manchester tragedy. But tourists and locals both will see an increased presence during the three-day holiday and are being encouraged to report anything suspicious to Metro immediately.
Per the Las Vegas Metro Police Department's website: If you have a life threatening emergency, please call 9-1-1 for Police, Fire or Medical assistance. For situations that require the police, but do not require an immediate police response, please call the non-emergency number: 3-1-1 or (702) 828-3111.
Similar Guides On This Topic