Las Vegas Strip Casinos Feel Revenue Pinch From Airbnb Growth
Posted on: April 15, 2019, 12:00h.
Last updated on: April 16, 2019, 08:33h.
Casinos on the Las Vegas Strip are estimated to have lost around $150 million in room revenues due to accommodations booking service Airbnb.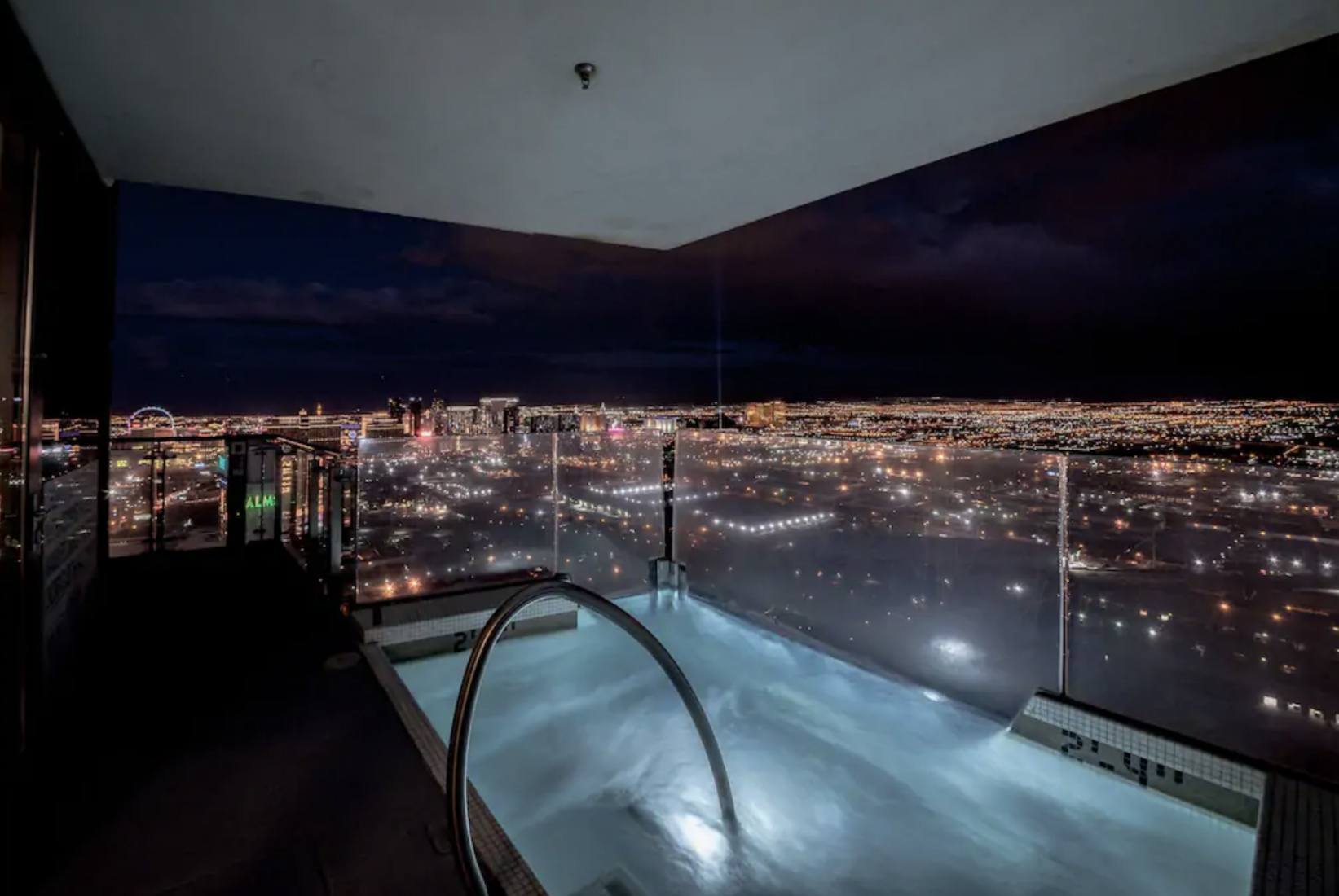 In a study conducted by Telsey Group Advisory – a research firm headquartered in New York City – casino resorts missed out on $150 million due to Sin City travelers booking through the online booking service.
Over the past few years, Airbnb has seen explosive growth in Las Vegas and the recent Google search trends suggest this will only continue in the near-term," Telsey analyst Brian McGill said in a recent note. The Las Vegas Review-Journal first reported the findings. "This is a major problem during periods of peak demand that seems to have impacted the rates."
McGill referenced the Super Bowl weekend and CES annual trade show as two examples of peak periods.
According to Airbnb, there are around 6,500 rental units in Nevada, and most of them are in the southern region of the state. A search for the first week of June for a party of four in Las Vegas turned up more than 1,000 options.
Las Vegas is home to more than 149,000 hotel rooms. They were occupied at a rate of 88.2 percent last year.
Booking Las Vegas
The Las Vegas Convention and Visitors Authority (LVCVA) released its 2018 Visitor Profile last week, and in it revealed some surprising statistics. The average nightly rate for a guestroom last year was $113.66, which is about the same as 2017.
Sixty-two percent of all guests who handled their own booking used the internet to reserve their rooms. Twenty-one percent went directly through the casino resort's website, while 41 percent used a third-party site.
Just 15 percent used a telephone to make their Las Vegas reservations.
Ted Newkirk, the founder of Access Vegas – a website featuring tourism information for visitors – told the RJ that Airbnb is an alternative for those who have become disgruntled with higher resort fees, the elimination of free parking, and other added costs.
"Airbnb is a winner for the drive-in customer who is tired of nickel-and-diming. They avoid resort and parking fees, they can ride-share to the Strip or park at one of the free garages, grab supplies at a local store and eat in local restaurants. The combination of those savings really adds up," Newkirk explained.
Airbnb Extravagances
Among the listings for a weeklong stay in Las Vegas in early June are several first-rate properties available for occupancy.
A 4,000-square-foot penthouse overlooking the Las Vegas Strip featuring two bedrooms, and 2.5-baths is listed for $1,003 per night. For the week including cleaning and service fees, the booking will cost $8,269. The residency features an "over-the-edge" outdoor jacuzzi with views of the gambling mecca.
For those in need of more space, a tropical retreat located five minutes from the Strip offers more than 6,000 square feet of living space, 120″ projection television, 52-foot-long pool, and five bedrooms that can accommodate as many as 16 guests.
Similar Guides On This Topic