Las Vegas October 1 Shooting Site Could Become SWAT Center, MGM Resorts Says
Posted on: January 13, 2018, 02:00h.
Last updated on: January 12, 2018, 04:25h.
The Las Vegas shooting site where 58 concert goers were killed on October 1, 2017 in cold blood could become a Special Weapons and Tactics (SWAT) command center. That's according to MGM Resorts, the current owner of the 15-acre parcel of land, known as the Las Vegas Village.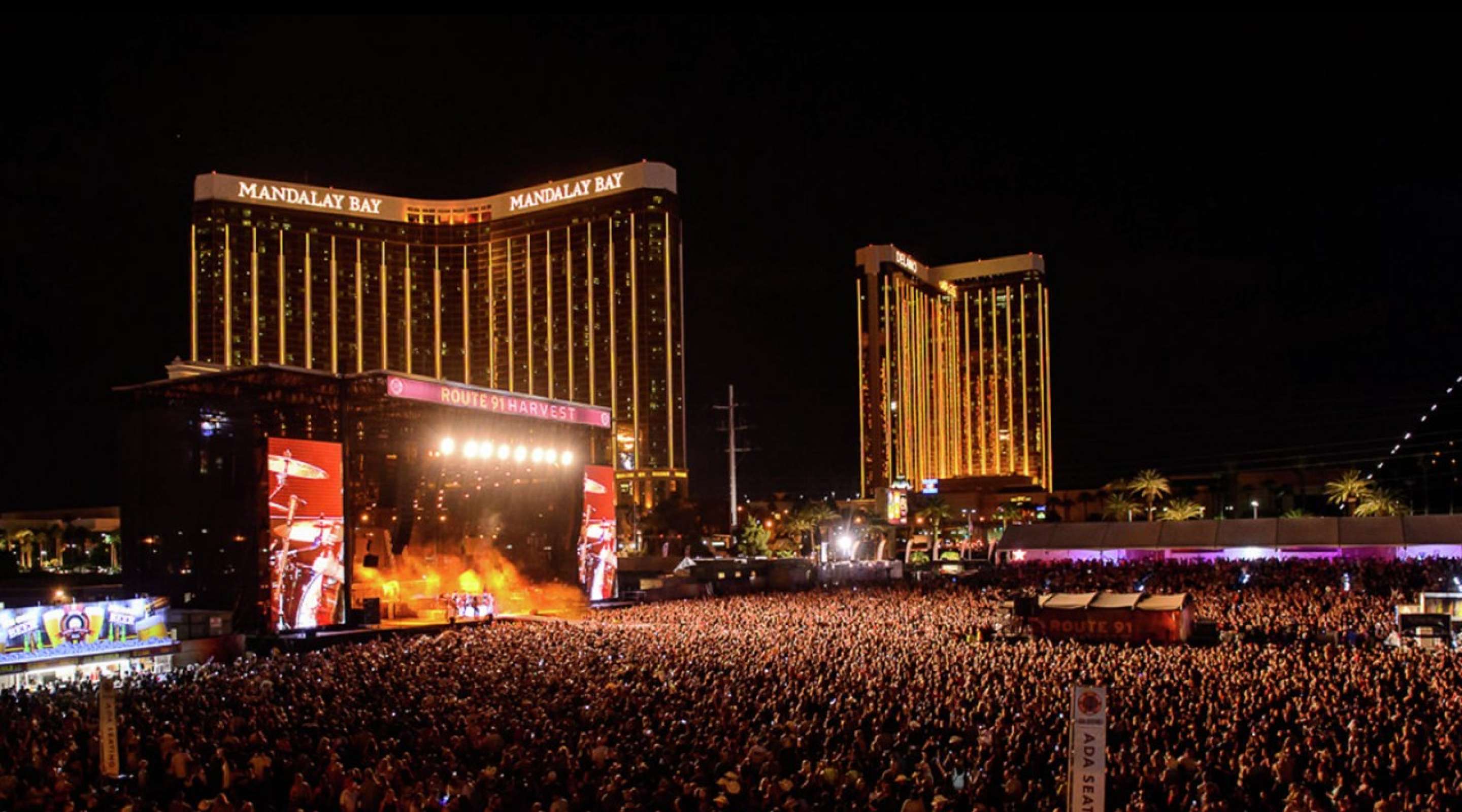 MGM said in a statement this week that the company is deliberating the future of the outdoor concert and event space, but added that nothing has been finalized.
"Utilizing a portion of The Village site for law enforcement is one option we are exploring with Metro," MGM spokesperson Debra DeShong explained.
The Las Vegas Village was where some 22,000 country music fans were gathered on the night of October 1, when gunman Stephen Paddock opened fire from the 32nd floor of Mandalay Bay on the crowd below. The massacre 546 injured, on top of the death toll.
DeShong added that if part of the land were to become a SWAT site, it wouldn't be used as a training facility.
Las Vegas' SWAT 40-man team, a unit in the Metro Police Department, is tasked with responding to high-risk incidents with some shock-and-awe tactics. The team is also deployed to protect visiting political dignitaries, including the president and vice-president. VP Mike Pence was in Las Vegas this past week, and security was at an all-time high, with dogs, snipers, and helicopters employed along with the SWAT team.
PR Move or Necessity?
Metro Police and other state and federal law agencies are still investigating the Las Vegas shooting, as the motive for the random killings has never been proven.
Doug Poppa, a former Strip casino security director, told the Las Vegas Review-Journal that MGM speaking publicly about potentially turning the shooting ground into a SWAT post is "really bad timing." Poppa opines that the statement is nothing more than a publicity move, with the casino and hospitality conglomerate trying to get a bit of credit for its willingness to work with law enforcement to better protect the southern end of the Strip.
SWAT currently has commands at the North Las Vegas Airport and at Christy Lane, not far from the Las Vegas Speedway. However, retired Metro Police Lt. Randy Sutton believes a SWAT location on the Strip's southern end would make sense.
Sutton told local Las Vegas station13 Action News that response time would only improve with SWAT assets more evenly distributed throughout the city.
MGM Resorts didn't say whether it would be willing to donate the land for such a purpose. Clark County has the 15 acres assessed at $38 million for the 2017-18 fiscal year. Live Nation, the Route 91 Harvest concert organizer, hasn't said if the country music event would return in 2018.
Minutes Critical
Ten minutes after the Las Vegas shooting began, officers were able to pinpoint the exact location of the gunman. But with the perpetrator's hotel suite fully stocked with semi-automatic guns equipped with bump stocks that allowed them to fire nearly automatically, police called for SWAT.
The special tactical division arrived around 10:30 pm. Since Paddock had stopped firing and taken his own life by that juncture, SWAT took extra precautions before breaking the door to his room at 11:20 pm.
By most accounts, Paddock took his life after seeing Mandalay Bay security guard Jesus Campos outside his room around 10:15. With plenty of ammunition left, he otherwise would have presumably continued shooting and killing.
With bump stock weapons able to fire between 400 and 800 rounds per minute, every second lost in disengaging a shooter can result in numerous additional casualties and deaths.