Las Vegas Sands Stares Down Alleged Chinese Shill Violations with Nevada Control Board
Posted on: October 28, 2016, 05:00h.
Last updated on: October 28, 2016, 01:45h.
Sheldon Adelson's Las Vegas Sands Corporation is the subject of "inquiries" from the Nevada Gaming Control Board (NGCB) over claims that LVS allowed Chinese high stakes gamblers to wager millions anonymously via two shills.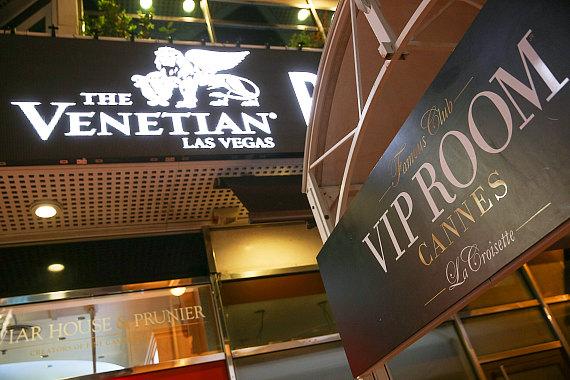 The claims relate to LVS's attempts to collect $6.4 million in gambling debts from two women, Xiufei Yang, 59, and Meie Sun, 52. When LVS lawyers pressed for criminal charges against Yang and Sun, their attorneys hit back, claiming the women were not high stakes gamblers at all, but shills.
Yang and Sun claim they were local housekeepers, recruited by LVS to take out huge credit lines at the Venetian and Palazzo to act as "proxies" for Chinese VIP gamblers who wished to wager anonymously and avoid a paper trail. If the allegations are true, the casino would be guilty of a gross violation of anti-money laundering protocols and could face millions in fines.
"No Criminal Element"
In 2013, LVS was forced to pay the US Attorney's office in Los Angeles the $47.4 million, the amount it had permitted Chinese-Mexican businessman Zhenli Ye Gon, to wager at the VIP gaming tables of the Venetian without filing a Suspicious Activity Report (SAR). Ye Gon was arrested in 2007 for international drug trafficking and remains incarcerated in the US, fighting extradition to Mexico.
Control Board Chairman A.G. Burnett confirmed this week that the board was looking into the case of Yan and Sun, but stopped short of calling the matter an "investigation."
"You could say gaming companies are under investigation all the time in one way or another, but it's not with an assumption that they've done something wrong or there's no criminal type of element to it or anything like that, but that's our job, 24/7, that's what we do," Burnett told the Las Vegas-Review Journal. "This is definitely an inquiry."
Charges Dropped
Attorneys for Yang and Sun argued that since both sides knew the debts were a sham, they should be declared null and void. The women were the real victims, they said, and they should not be prosecuted for activities which LVS "initiated and to which it was completely complicit."
In September, Sands spokesman Ron Reese labelled the allegations a "smokescreen" intended to distract from the debts. He said there was no "clear evidence" the women were recruited by Sands employees. However, it is understood that the charges against Yang and Sun have since been dropped.