Las Vegas Sands Files for Mixed Shelf, Could Sell Debt
Posted on: November 3, 2023, 04:19h.
Last updated on: November 6, 2023, 11:43h.
Las Vegas Sands (NYSE: LVS), the largest casino operator by market capitalization, today filed a Form S-3 with the Securities and Exchange Commission (SEC), indicating the operator is potentially readying the sale of corporate securities.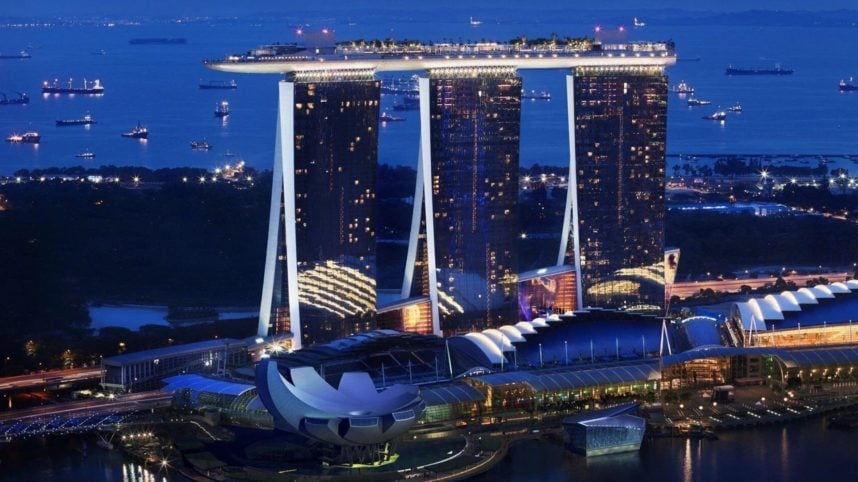 Companies use the Form S-3 to declare mixed-shelf offerings. Mixed shelf offerings can include sales of the following securities: Common stock, corporate debt, depositary shares, options, preferred shares and warrants.
In the regulatory filing, the Venetian Macau operator doesn't explicitly declare what form of securities it will be issuing. But using a process of deduction, the company isn't a frequent issuer of preferred stock, and bringing the common stock to market would dilute current shareholders, likely triggering downside for a stock that's up just 1.60% year-to-date.
Although the operator didn't make such a declaration in Form S-3, it's possible it's readying to sell some form of corporate debt. But even that isn't guaranteed, because today's high-interest rate environment means bond issuers face elevated financing costs.
Las Vegas Sands concluded the third quarter with $5.57 billion in cash, good for one of the best stockpiles in the gaming industry. The operator also has access to $4.17 billion in a revolving credit facility. Its debt stood at $14.17 billion as of Sept. 30.
How Las Vegas Sands Could Deploy the Cash
The company has a variety of avenues through which it could deploy capital raised via the mixed shelf.
We will use the net proceeds we receive from the sale of the securities offered by this prospectus for general corporate purposes, unless we specify otherwise in the applicable prospectus supplement," according to the SEC filing. "General corporate purposes may include future construction and development projects, additions to working capital, capital expenditures, repayment of debt, the financing of possible acquisitions and investments or stock repurchases."
When it reported third-quarter earnings last month, Sands announced that it boosted its share repurchase program to $2 billion, doubling it from $916 million. That plan runs through Nov. 3, 2025.
"We may sell the debt securities, including original issue discount securities, at par or at a substantial discount below their stated principal amount. Unless we inform you otherwise in a prospectus supplement, we may issue additional debt securities of a particular series without the consent of the holders of the debt securities of such series or any other series outstanding at the time of issuance," added Sands in the filing.
Acquisitions Possible, Though Not Likely
As Sands noted in the regulatory document, it could use proceeds from the mixed shelf for an acquisition, but that's not likely. The operator has eschewed iGaming and online sports betting. Additionally, there are no current rumors suggesting casino resorts in Macau are for sale.
Likewise, regulators in Singapore are unlikely to allow Sands to control both integrated resorts in the city-state. Macau and Singapore are the only markets in which Sands operates today.
For now, it's just speculation, but the operator may use some of the proceeds from the mixed shelf offering to fund its New York City-area casino bid.