Las Vegas Passengers Ordered Off After Complaints of Vomit-Covered Seats
Posted on: September 5, 2023, 01:30h.
Last updated on: September 5, 2023, 07:22h.
Two women were forced off a flight at Harry Reid International Airport after they protested that their assigned seats on an Air Canada plane were covered in vomit. They called the conditions "disgusting," according to recent reports.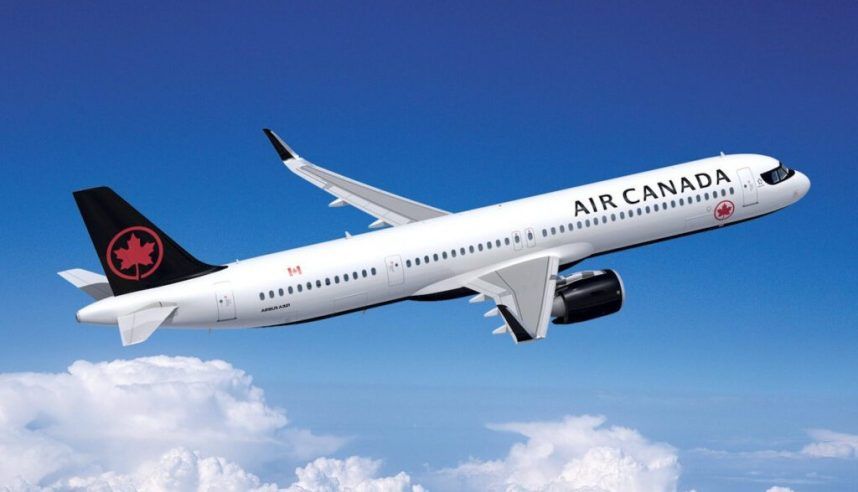 The two women were flying to Vienna via Montreal on August 26. But after seeing the condition of the seats, they alerted a flight attendant and refused to sit on the soiled seats before take off.
The flight attendant told the unnamed passengers there were no other seats available on the plane,  stating that the only option the women had was to sit on the dirty ones during the four-and-a-half-hour flight.
A third passenger, identified as Susan Benson, claimed in a Facebook post a few days after the incident that flight attendants initially tried to clean up the seats.
There was a bit of a foul smell, but we didn't know at first what the problem was. Apparently, on the previous flight, someone had vomited in that area. Air Canada attempted a quick clean up before boarding, but clearly wasn't able to do a thorough clean," Benson posted on August 29.
Benson further stated that the flight attendants "placed coffee grinds in the seat pouch and sprayed perfume to mask the smell"
The flight attendant and supervisor eventually gave the passengers blankets, wipes, and sick bags. The two passengers then sat down on the covered-over seats.
Passengers Escorted off Plane
Later, the pilot came over and told the passengers to either leave the plane "and organize flights on their own dime, or they would be escorted off the plane by security and placed on a no-fly list."
He claimed the passengers. were "rude" to the flight attendant, Benson revealed.
The two were later escorted off of the plane by security staff, the Las Vegas Review-Journal reported.
Airlines Issues Apologies
Air Canada has since said its "operating procedures were not followed correctly in this instance," further stating that the company is reviewing the incident. The airlines also reached out to the two passengers to apologize, according to reports published on Tuesday.
They "clearly did not receive the standard of care to which they were entitled," the airlines told the Las Vegas Review-Journal.
It's unclear what remedies the airlines will provide the two passengers or if the passengers are considering legal action against the airlines.
"I hope they find a good lawyer and sue the pants off Air Canada," Benson said.
Most Read