Las Vegas Investor Tony Hsieh's Real Estate for Sale in Casino District
Posted on: February 19, 2021, 12:15h.
Last updated on: March 19, 2021, 11:30h.
The late Tony Hsieh's family plans to sell his downtown Las Vegas property near the Fremont Street casino district.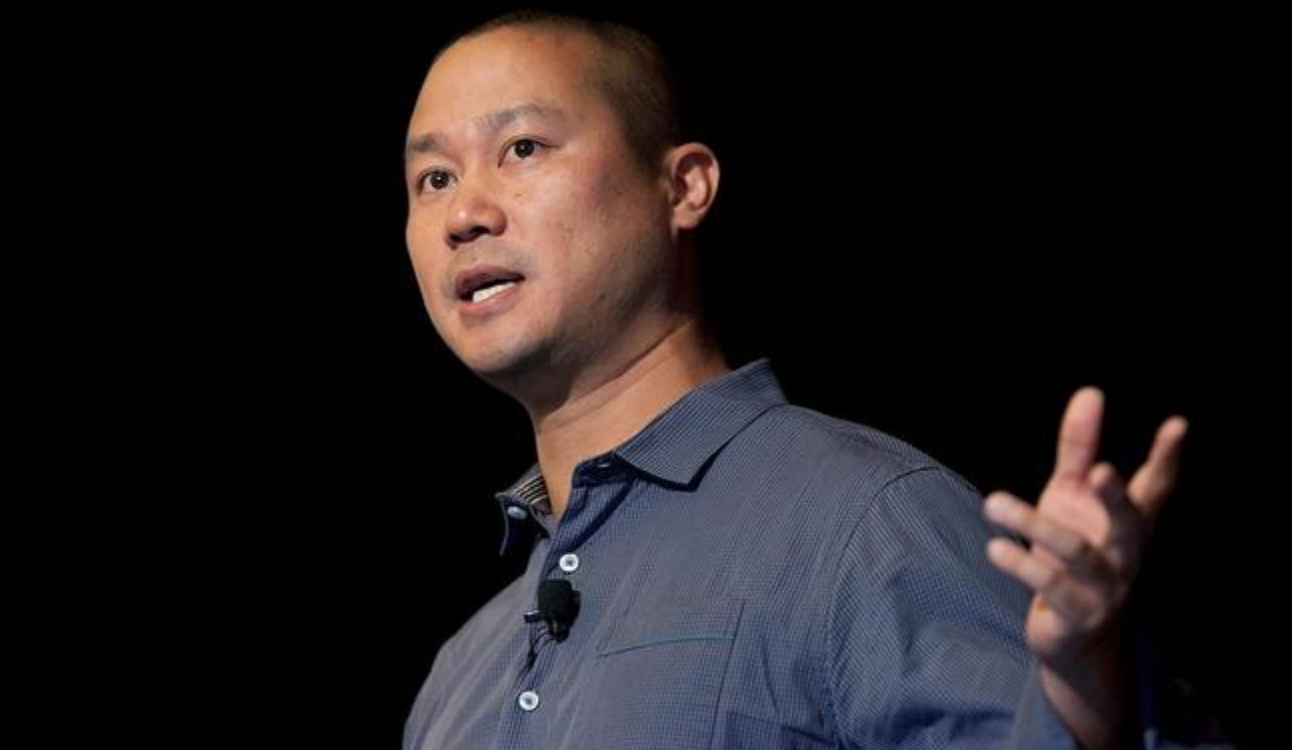 Heish, a former Zappos CEO, invested hundreds of millions of dollars reviving a neglected part of Las Vegas. In November, Hsieh died from complications of smoke inhalation in a fire in Connecticut. He was 46.
The unmarried Hsieh, whose wealth has been estimated at $840 million, died without a will. A Las Vegas judge appointed his father, Richard, and a brother, Andrew, co-special administrators of the estate.
The two Hsieh family members filed more than 90 notices in Clark County District Court to sell the real estate holdings, according to the Las Vegas Review-Journal. The holdings include the Atomic Liquors building, the Zappos' headquarters, and the Downtown Container Park, a food and retail complex, the newspaper reported. Zappos is an online shoe retailer.
The family intends to sell the properties to the highest bidder. There is no indication of what that minimum bids or appraised values are. Bids are to be submitted to the family attorney, Dara Goldsmith, according to the newspaper.
Downtown Revival
Over the past few decades, several development projects, including Hsieh's, have reinvigorated downtown Las Vegas. That part of the Las Vegas Valley had become overshadowed by the high-profile megaresorts on the Strip south of downtown. These large resorts, all outside Las Vegas city limits, include the Venetian, Caesars Palace, and Park MGM.
In the 1990s, a section of downtown's Fremont Street was turned into a pedestrian mall covered by a canopy displaying colorful light shows and messaging. Historic Fremont Street, lined on both sides with hotel-casinos, is known as Glitter Gulch. Longtime hotel-casinos in that area include the Fremont, Four Queens, and Golden Nugget.
Over time, the Mob Museum and other attractions opened downtown, helping revive interest in the area. This fall, Circa Resort, the first hotel-casino built from the ground up downtown in 40 years, opened as an adults-only property.
Responding to news that Hsieh's real estate might change hands, Circa's owner, Derek Stevens, told the newspaper he supports any investor who puts "money and passion" into the downtown area.
"I think Las Vegas is going to come back pretty strong," Stevens said.
Deadly Connecticut Fire
After retiring from Zappos in August, Hsieh bought several homes in Park City, Utah, where he hosted parties and engaged in self-destructive behavior, according to published accounts.
On Nov. 18, firefighters in New London, Conn., pulled an unresponsive Hsieh out of a storage shed where there had been ablaze. The shed is attached to a home. Hsieh had been at the house visiting relatives and friends.
Hsieh was taken first to a local hospital and then flown to a burn center in Bridgeport, Conn., west of New London. He was pronounced dead at the Bridgeport hospital on Nov. 27.
After a two-month investigation, fire officials did not pinpoint what caused the blaze. The investigation report indicates that candles, a propane heater, improperly discarded cigarettes or marijuana, and "accidental or intentional actions" could have ignited the fire, according to published accounts.