Las Vegas Icon Tony Bennett Dies at 96
Posted on: July 21, 2023, 12:28h.
Last updated on: July 21, 2023, 01:55h.
Tony Bennett, the masterful crooner, and interpreter of American standards, died Friday at age 96. Though no cause of death was released, his family publicly revealed his struggle with Alzheimer's disease in 2021.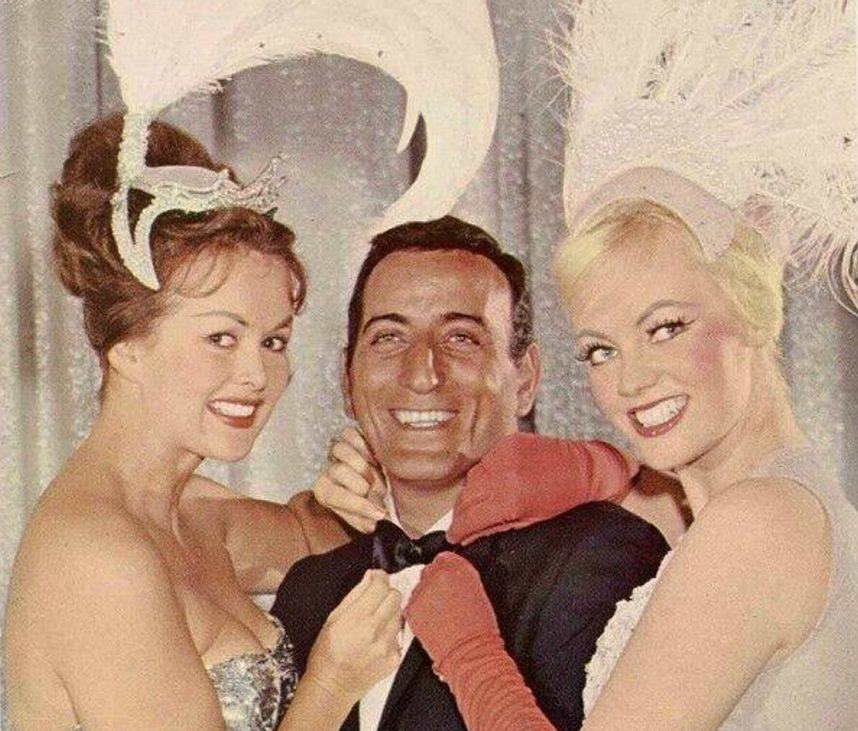 In having to share Bennett, Las Vegas comes in a distant third after New York and San Francisco if only because of, you know, that song. However, the standard-keeper of classic cool performed on the Strip hundreds more times than he did anywhere else, beginning in 1952 at El Rancho Vegas, where he was double-billed with dancer Samia Gamal, up through his engagement at the Venetian Theater on Sept. 25, 27, and 28, 2019.
Probably Bennett's most notable Las Vegas engagement was the 1964 residency, at the Copa Room, that resulted in his 1964 album "Tony Bennett – Live at the Sahara."
Rags to Riches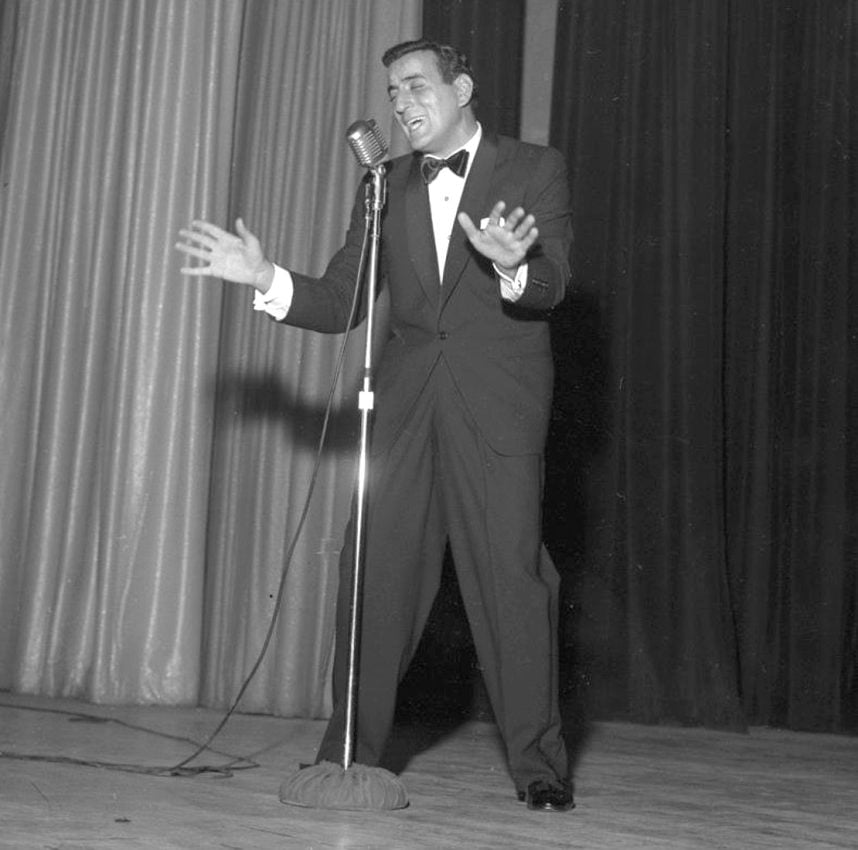 Bennett was born Anthony Dominick Benedetto on Aug. 3, 1926, the son of Italian immigrants who worked as a grocer and seamstress in New York City. John Benedetto died when Anthony was 10, leaving his mother to raise three children.
Bennett grew up listening to Al Jolson, Eddie Cantor, Judy Garland, and Bing Crosby, and began his career as a similar interpreter of pop tunes.
Comedian Bob Hope discovered Bennett in a Greenwich Village nightclub in 1949 and invited the singer to tour with him, but only if he changed his name to Tony Bennett, which he agreed to.
Bennett was snatched up by Columbia Records, which released his first hit, "Because of You." The ballad topped the pop charts and stayed there for 10 weeks in 1951. This was followed to the top of the charts later that year by a similarly styled rendition of Hank Williams's "Cold, Cold Heart."
In 1962, Bennett recorded his career-spanning signature song, "I Left My Heart in San Francisco." It was a decade-old, little-known ditty originally written for an opera singer. From there, he went on to win 20 Grammy Awards and sell more than 50 million records worldwide.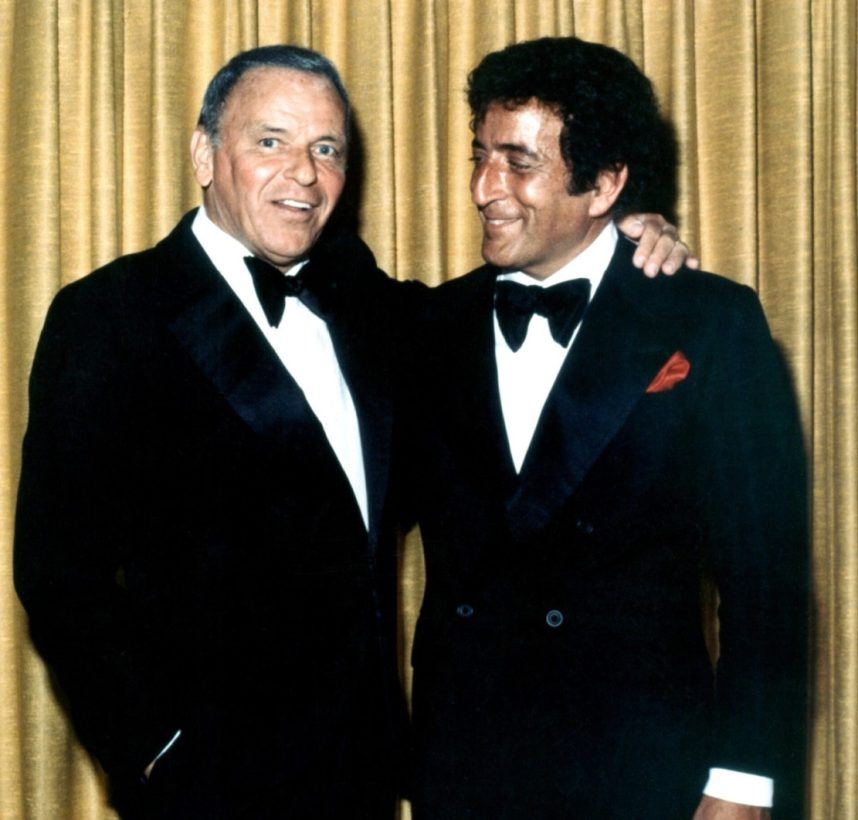 Frank-Adjacent
"For my money, Tony Bennett is the best singer in the business," Frank Sinatra told Life magazine in 1965. "He excites me when I watch him. He moves me. He's the singer who gets across what the composer has in mind, and probably a little more."
Though he often performed and recorded with  Sinatra and Dean Martin, Bennett was never a member of the Rat Pack, both because he never ran with their Hollywood crowd, but also because he stood tall on his own pedestal.
Also like Sinatra, Bennett reportedly had his own entanglement with the Las Vegas mob and, if Bennett biographer David Evanier is to be believed, he was lucky to make it out of his 50s.
In a 2012 interview, the author told the New York Daily News that Bennett unknowingly dated the girlfriend of Anthony "Tony the Ant" Spilotro in 1979. The singer was going through a rough patch in both his career and personal life at the time, according to Evanier, and was separated from his second wife, Sandra Grant.
Spilotro, who was the high-ranking member of the Chicago outfit who inspired Joe Pesci's vicious character in "Casino" and was suspected by the FBI of being involved in 22-25 murders, grabbed a telephone book and slammed Bennett upside his head with it, "laying him out," according to Evanier.
The incident most likely took place while Bennett performed with Lena Horne at the Sahara. It didn't appear in Evanier's 2011 unauthorized biography, "All the Things You Are: The Life of Tony Bennett," because the author didn't learn about it until after the book's publication.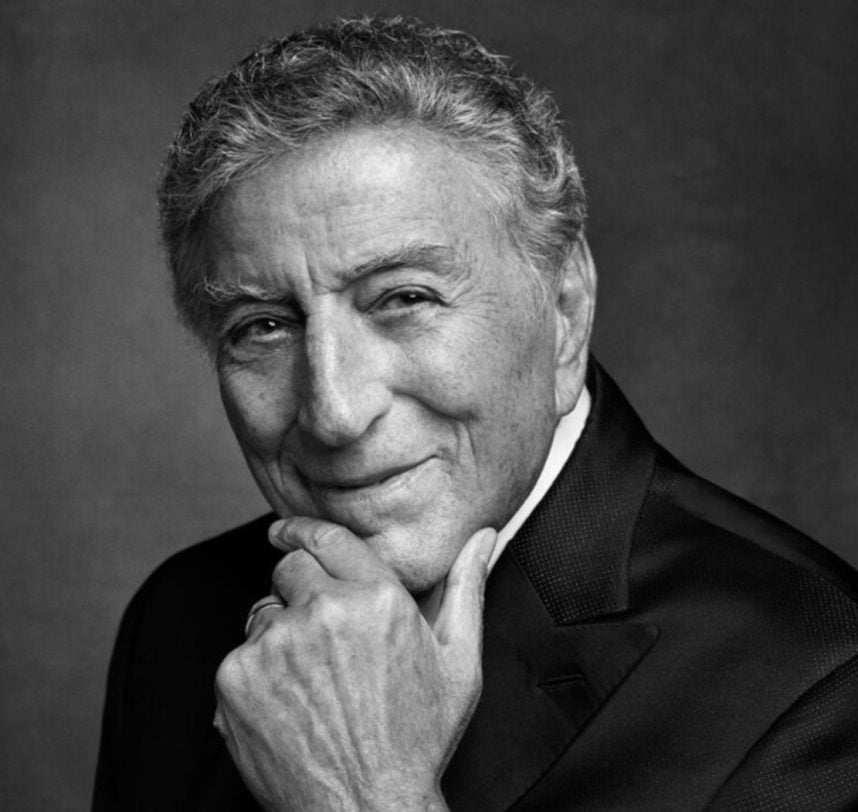 Turnaround
After a near-fatal cocaine overdose in 1979, Bennett entered rehab. Then he asked his sons, Danny and Dae, for some career rehab. Danny, an aspiring musician himself, came to a realization: he had the head for business that his dad didn't.
Danny became his father's manager, got his expenses under control, and moved him from Vegas back to New York to begin remaking his image.
Thanks to Danny, Bennett staged a comeback in the late 1980s that lasted the rest of his life. While keeping his musical style intact, he reached out to younger generations by dueting with singers such as Carrie Underwood, Amy Winehouse and, most notably, Lady Gaga, who first appeared with Bennett on his 2011 album, "Duets II."
Bennett's final performances were a pair of concerts he staged with Gaga at New York's Radio City Music Hall in 2021.