Las Vegas Crime Roundup: Bias Suspect Allegedly Left Goat Head in Hotel Freezer
Posted on: March 1, 2023, 06:19h.
Last updated on: March 1, 2023, 06:36h.
A man was arrested last Thursday after repeated racially motivated threats and other incidents over recent months involving Las Vegas hotels and a gym in Arkansas.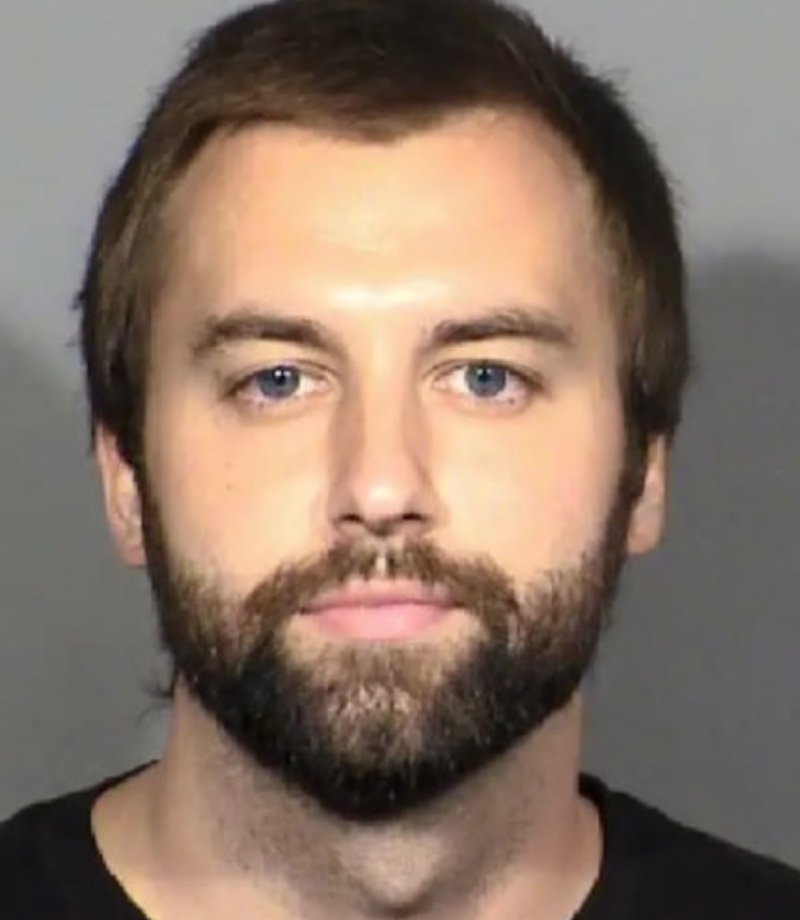 Hunter Holman, 27, of North Las Vegas, allegedly placed a goat head and an "extensive collection of knives" in a freezer at one unnamed hotel, police said, based on statements from hotel management. His reason for allegedly leaving the items in the freezer was unclear.
He also told an employee at the hotel that "he is the king of the KKK," Las Vegas TV station KLAS reported.
Holman also called a different hotel twice, identified by Las Vegas TV station KSNV as the Extended Stay of America. During the first call, he allegedly threatened to kill someone. He called back and told an employee that he was the "grand master," police said.
He was arrested on hate/bias crimes on February 23. Holman is scheduled to appear in local court on March 30.
Multiple Recent Charges
Holman also allegedly threatened Black members at Esporta Fitness Center in Little Rock, Ark., on February 9, according to KSNV. He was armed with an AR-15-style rifle. Arkansas authorities alerted Las Vegas police about the incident.
Prior charges stem from a July 9 confrontation when Holman allegedly shouted "racial slurs to a group of Black people" walking on a Harmon Avenue sidewalk near the Las Vegas Strip, close to the Marriot Grand Chateaux, police said. He allegedly charged at the group and later punched a man in the group. The man, in turn, allegedly stabbed Holman with a pocket knife a couple of times to protect himself and his family, which included an eight-month-old baby, police said.
Holman suffered wounds during the struggle, including "a puncture near his belly button," police said.
Later that month, Holman was charged with two counts of assault with the use of a deadly weapon motivated by bias or hatred toward the victim, one count of child abuse or neglect, and first offense motivated by bias or hatred toward the victim, KSNV reported. He later denied making any racial slurs during the incident, police said.
In June, Holman allegedly threatened employees at an ex-employer, identified by KSNV as Vegas Stronger, and uttered a racial slur, police said.
At one point during the last year, Holman also claimed to be Jesus and an FBI agent, Las Vegas TV station KVVU reported.
NFL's Henry Ruggs Given Court Hearing Date
Former Las Vegas Raiders player Henry Ruggs III has once again been assigned a date for a preliminary court hearing for DUI charges linked to a fatal 2021 Las Vegas crash.
On Monday, Las Vegas Justice of the Peace Harmony Letitizia scheduled the hearing for May 4, according to the Las Vegas Review-Journal.
The purpose of the hearing is to determine if there is sufficient evidence for the case to proceed to trial. Witnesses will testify. The preliminary hearing for Ruggs was previously delayed seven times, Las Vegas TV station KLAS reported.
Ruggs is charged with DUI resulting in death, DUI resulting in substantial bodily harm, two counts of reckless driving resulting in death or substantial bodily harm, and possession of a firearm while under the influence.
The November 2021 crash near the intersection of Rainbow Boulevard and Spring Valley Parkway led to a fire and the related death of a motorist, Tina Tintor, 23, and her dog.
Ruggs allegedly drove up to 156 mph before the crash, police said. He had been drinking before driving, and his blood alcohol level after the crash was twice the legal limit at 0.16%, police said.
Plastic Bullets Shot at Man in Airport
Las Vegas Metropolitan Police Department (LVMPD) officers shot plastic bullets to immobilize an apparently suicidal man at Harry Reid International Airport on Sunday morning, according to news reports.
The suspect, Alex Rodriguez-Garcia, 32, appeared to be holding a knife while standing near Terminal 1's departures ramp. He was eventually apprehended by police.
He was charged with assault on a protected person with the use of a deadly weapon and resisting a public officer with a deadly weapon that is not a firearm, Las Vegas TV station KLAS reported.
Following the arrest, Rodriguez-Garcia was transported to Sunrise Hospital and Medical Center, where he was treated for what police said were minor injuries. No one else was injured.