Las Vegas Crime Round Up: Metro Cops Increase Patrol On Super Bowl Sunday, Funds Raised to Address Sex Trafficking
Posted on: February 11, 2023, 02:56h.
Last updated on: February 13, 2023, 04:12h.
Las Vegas Metropolitan Police Department (LVMPD) officers will be out in force for Super Bowl Sunday, looking for intoxicated drivers.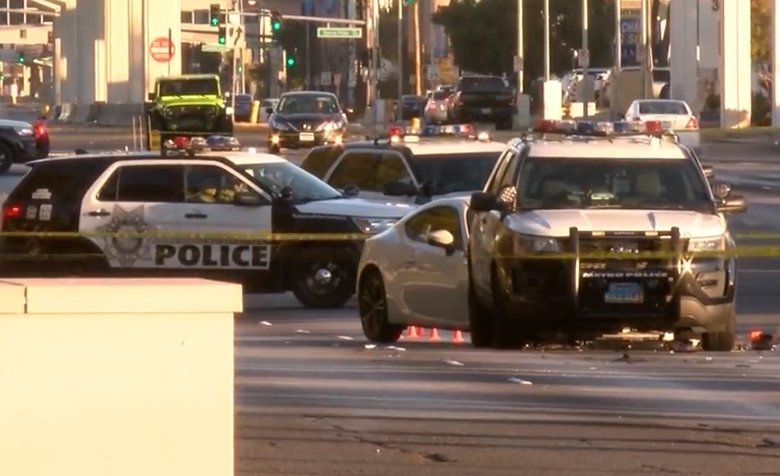 The selective enforcement will include anywhere from 30 to 35 officers. They will be on patrol from 5 p.m. Sunday to 3 a.m. Monday, according to the Las Vegas Review-Journal.
Police did not identify the location of the enforcement effort. But it is expected to be in areas where DUI incidents are more frequent, the Review-Journal said.
The LVMPD runs a "DUI blitz" each month, with this month's coinciding with the Super Bowl. Typically, on a non-Super Bowl day, the number of DUI blitz suspects caught is between the high teens and low 20s. In 2022, LVMPD officers arrested 38 suspected intoxicated motorists on Super Bowl Sunday.
This year's Super Bowl will start at 3:30 p.m. (PT). Many bars, restaurants, and casinos in Las Vegas are holding Super Bowl-linked events.
Funds Raised For Sex Trafficking Victims
Nevada's Clark County Commission this week approved spending almost $3M for programs to help kids and teens who were sex trafficked or are potential victims of the crime.
The program will help female children who may be as young as 11 up through 17 with therapy and other assistance, such as vocational training for a career.
The money will benefit two programs in Nevada: Eagle Quest, a Nevada foster care agency, which will get about $1.5 million, and St. Jude's Ranch for Children in Boulder City, $1.3 million.
Some 400 children were assessed to be at risk of sex trafficking in Clark County in 2022, the Las Vegas Review-Journal reported. But only 50 were actually getting therapy and other types of assistance, county officials said.
New Healing Center Planned
Several casinos and the Clark County School District are among the organizations that donated money to St. Jude's to build a new Nevada "healing center" for young victims of sex trafficking. Planned for a 10-acre site, the $25M healing center is scheduled to open in 2024.
Among the donors are MGM Resorts International, The Cosmopolitan, Caesars Entertainment, and Aristocrat Gaming, according to a St. Jude's statement.
The facility will serve children over the age of 10. The center will have therapy and an on-site school to educate and counsel the children. Its program will address the long-lasting physical and psychological trauma linked to sex trafficking.
Most Read