Las Vegas Commercials Advertise Fun Over Family This Holiday Season, Marketing First for City
Posted on: November 14, 2019, 10:43h.
Last updated on: November 14, 2019, 11:44h.
The latest commercials from the Las Vegas Convention and Visitors Authority (LVCVA) are geared toward luring people to Sin City during the November and December holidays. It's the first time the marketing organization has released a campaign targeting Thanksgiving and the religious December holidays.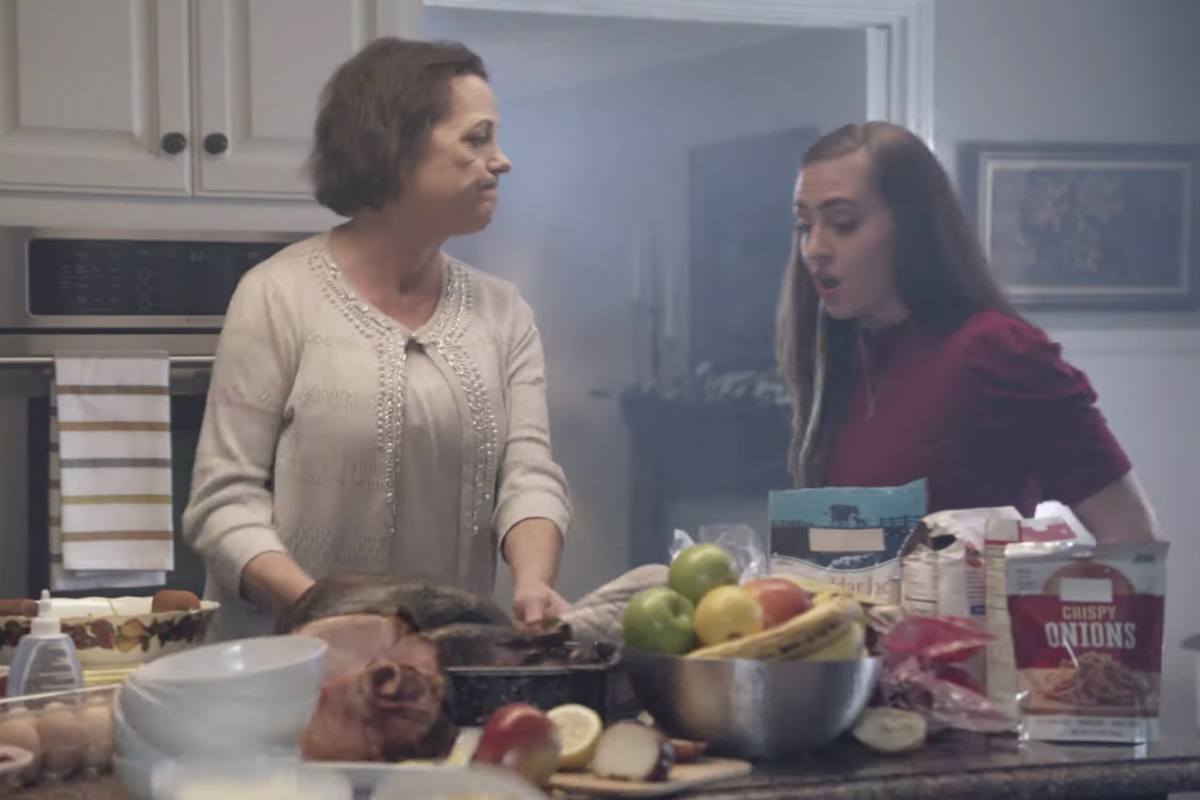 The final two months of the year tend to be a rather slow period in Las Vegas, as conventions wane and many visitors opt for family visits. But officials at the LVCVA believe Las Vegas can scoop up some visitor traffic from those who might be tired of the traditional holiday season.
In the first spot – titled "Grandma" – a granddaughter's new boyfriend is belittled by her grandmother at the Thanksgiving table. Another commercial – titled "Chaos" – features a burnt turkey and frenzied response from family members that results with the dog eating the food.
The ads are part of the LVCVA's "Vegas Changes Everything" campaign. It's the first time the authority has specifically commissioned Thanksgiving commercials.
Vegas Changes
R&R Partners, the LVCVA's longtime marketing and PR partner that came up with the iconic "What Happens Here, Stays Here" campaign, is also responsible for the new commercials.
R&R worked closely with the LVCVA in developing the city's response to the October 2017 mass shooting. Several months later, a campaign titled "Only Vegas Moments" hit the television circuit,  featuring storylines highlighting Las Vegas as a town where someone can seek their own true personal self.
Last summer, R&R came up with the "Party of One" campaign, appealing to solo travelers. Now, they're targeting those who might be tired of the typical holiday gathering.
It's been a really fascinating and interesting year, and it's all happening in a most dynamic sort of changing consumer mindset," R&R principal Billy Vassiliadis told the LVCVA this week.
The LVCVA is hoping to further expand its November and December visitor volume. In 2018, the months posted respective year-over-year increases of 5.4 percent and 2.3 percent. That brought the full-year 2018 visitor volume to a negligible -0.2 percent decline.
Through September 2019, visitor volume is up 0.6 percent. But that's due to convention attendance, which has jumped 3.3 percent.
Regional Visitors Wanted
Research has shown that major highways leading to Las Vegas have seen a decline in traffic in recent months. As a result, the LVCVA "Vegas Changes Everything" holiday campaign is targeting the San Diego, Los Angeles, and Phoenix markets.
All three cities are within driving distance, meaning should Thanksgiving be a disaster, people in those locales have time to hop in the car and flee to Las Vegas for the remainder of their vacation.
Some out-of-towners already flock to Las Vegas for Turkey Day, and casino resorts, of course, cater to the holiday, with everything from buffets to elegant sit-down dinners. For those who don't want to leave their Strip suite, Carmines will bring the Thanksgiving feast to you ($259, feeds 6-8).
The LVCVA expects around 300,000 visitors for the Thanksgiving holiday weekend.
Similar Guides On This Topic