Las Vegas Casinos Wooing Potential Japanese Business Partners
Posted on: January 28, 2017, 02:00h.
Last updated on: May 22, 2017, 11:33h.
Las Vegas casino companies are rolling out the red carpet for potential businesses partners based in Japan.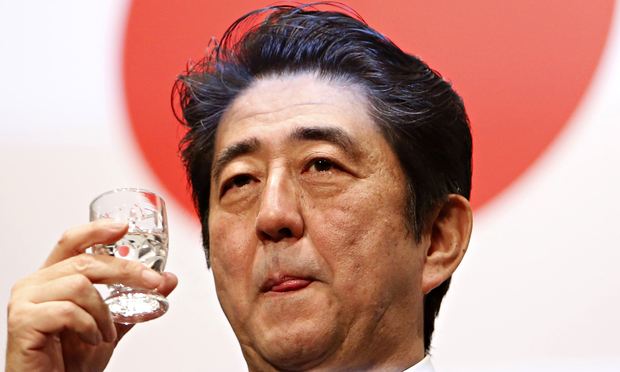 In December, Japan's parliament passed the Integrated Resorts Promotion bill, a piece of legislation that paves the way for the country to welcome full-fledged resort-style casino gambling. The development is predicted to create a market that could be worth as much as $40 billion per year.
While Macau is the biggest gambling region in terms of revenue, the undisputed casino capital of the world remains, and will always be, Las Vegas. Home to many of the largest gaming companies in the world, the Sin City conglomerates all have their eyes focused on the Pacific Ocean nation.
The specifics on what Japan's political leaders will require of foreign companies looking to build remains unclear. Those ground rules will specifically dictate how companies like Las Vegas Sands and Wynn Resorts enter China.
One stipulation that is largely believed to be forthcoming is the notion that foreign investors will need to partner with Japanese businesses. Per Reuters, political sources say operators will likely be required to align with local organizations to run integrated resorts.
Shmoozing and Wooing
Japan is expected to initially approve three casinos. That presents problems for the multiple companies that are all keen on making bids.
In addition to Las Vegas Sands and Wynn Resorts, MGM Resorts and Hard Rock have also expressed interest in Japan. All four corporations said they are ready to dump billions of dollars into the island country if welcomed.
Of course, it's not just the Las Vegas casinos that have Japan on the mind. Malaysia's Genting Group and Australia's Crown Resorts are also ready to pounce.
"The opportunity that Japan represents is one of the most significant anywhere in the world," MGM Executive Vice President Alan Feldman told Reuters. MGM says it's boosting its staff in Asia to make sure its presence and lobbying efforts are felt by Japanese businesses.
Yokohama and Osaka are the leading host candidates for the casinos. Respectively the country's second and third most populated cities, together they are home to some 6.4 million people.
Tokyo, Japan's largest metropolis, is an unlikely destination for the resorts due to public opposition and building height ordinances.
Walking Fine Line
US companies looking to expand into foreign markets often cater to local partners, but the legality of dealing with international governments presents more strict guidelines. The Foreign Corrupt Practices Act (FCPA) blocks domestic businesses from bribing overseas administrations.
The most recent FCPA casino headline stems from Steve Wynn, who severed ties with longtime partner Kazuo Okada in 2012. At the time, the two were working together on a casino in Manila, but the American backed out after corruption concerns in the Philippines came to light.
Okada moved forward with the project on his own accord. But while he was still a Wynn Resorts board member, the Japanese businessman allegedly bribed Filipino leaders.
Wynn still has pending litigation against Okada. The billionaire claims Okada used money belonging to the company to grease regulators in Manila.
Similar Guides On This Topic