Las Vegas Casino Thief Who Weaseled Way Into Loading Docks With Box Truck Is Sentenced
Posted on: November 15, 2018, 09:16h.
Last updated on: November 16, 2018, 02:11h.
The Las Vegas casino thief who used a box truck to gain access into resort loading docks and steal items under the guise of making deliveries and pickups has been sentenced to a minimum of three years and four months in prison.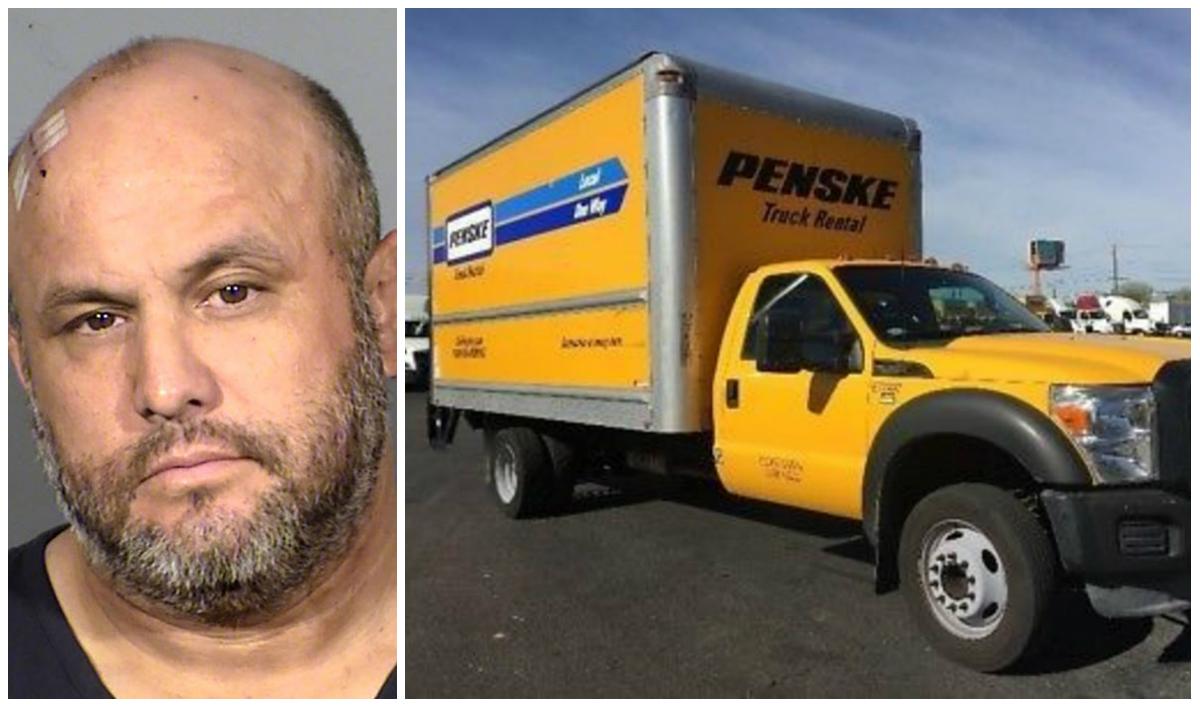 In June, 45-year-old Danny Roy Salazar was arrested by Metro Police and accused of using a stolen box truck, a fake lanyard credential, and clipboard with forged delivery and pickup orders to convince loading dock security to allow him access into numerous resorts. Police say he stole various items during a six-month spree including furniture, televisions, mattresses, and even a photo booth.
Salazar hit 11 properties including Caesars Palace, Rio, Paris, Planet Hollywood, and Hard Rock. After his arrest, Salazar told police, "You already got it all figured out. You got the truck."
After pleading guilty, this week Salazar was sentenced to 40 months in prison. Salazar's rap sheet in Las Vegas is long, with court records showing various charges stemming back to the 1990s. They include burglary, drug possession, and possession of a stolen vehicle.
Scheme Raises Concerns
Salazar stole the box truck from the MGM Grand loading dock in January. He used stolen plates to conceal the vehicle.
Police apprehended him when an officer spotted the vehicle and Salazar seemed to purposely turn to avoid the law enforcement patrol car. A high-speed chase ensued, with the box truck eventually crashing while making a turn.
The fact that a man freely gained access at numerous Strip casinos less than a year after the deadly October 1, 2017, mass shooting highlights ongoing security shortcomings.
Many resorts have upped security measures since 58 people lost their lives at the hands of a madman who assembled an arsenal of weapons in his Mandalay Bay suite. Perhaps the biggest change has been the routine inspection of guestrooms, but security experts say the city needs to remain on high alert.
Anti-terrorism expert Doron Benbenisty said in September, "There is a denial mechanism. People refuse to think something bad will happen again. All the active shootings and terrorism events around the world that have ever happened, no one has ever believed it would happen to them."
Lesson Learned
Salazar was apparently a thief only, and didn't seem to have violent intentions. But his ability to come and go, seemingly unnoticed and unquestioned, is a lesson security officials hope all Las Vegas casinos will learn from and promptly address.
Stephen Paddock, the October 1 shooter, told Mandalay Bay security and bellmen assisting with his numerous large pieces of luggage that they were related to an upcoming family reunion.
On the one-year anniversary last month, Clark County Sheriff Joe Lombardo said casinos must better secure their resorts. "Paddock didn't look like a terrorist. No one knows what a terrorist looks like," Lombardo declared.
But gun collector Jeff Chase told the Nevada Current recently that he routinely comes and goes into Las Vegas resorts during competitions and shows with numerous weapons in his luggage. "There's no regulation, bags are not scanned. Resorts are relying on the general good nature of people," Chase stated.