LAPD Raid Alleged Illegal Gambling Den in Los Angeles, More Than 35 Arrested
Posted on: June 3, 2019, 11:47h.
Last updated on: June 3, 2019, 11:47h.
The LAPD used its SWAT unit last Friday to raid a business in downtown Los Angeles where illegal gambling, prostitution, and drug trafficking was allegedly occurring.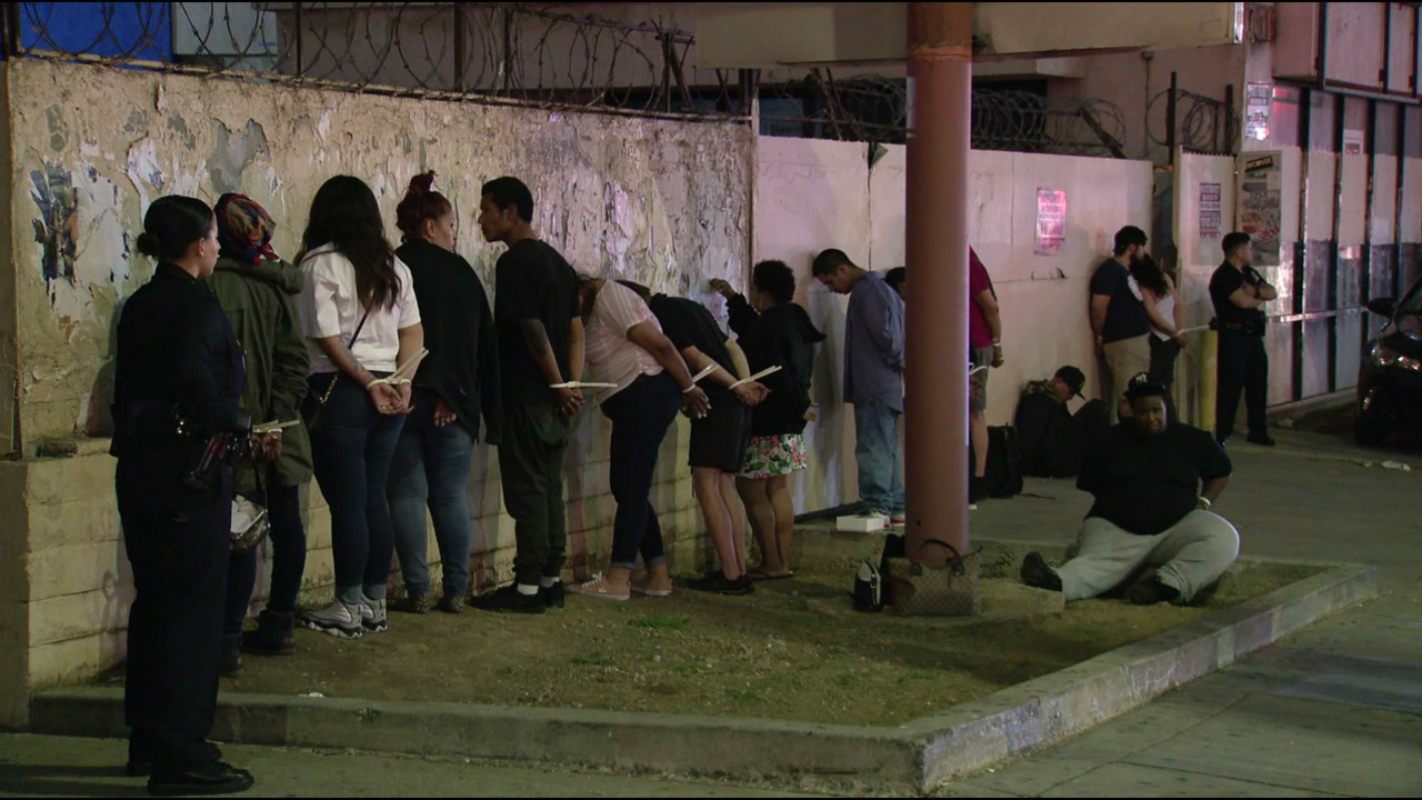 Law enforcement authorities say at least 35 people were arrested in the sting.
After one individual resisted arrest and barricaded themselves from police, LAPD officer Rosario Cervantes said, "We had to deploy tear gas."
A search warrant for the property located in the 200 block of North Vermont Avenue was issued in connection of alleged gambling, drug trafficking, sales of firearms, prostitution, and possession of narcotics. Police said they found gambling machines, drugs, and cash. The LAPD didn't confirm the exact number of arrests, but said it was over 35.
California is home to tribal casinos and card rooms, but no commercial full-scale casinos with slot machines and table games.
Unlawful Dens
Legal gambling continues to spread across the US – sports betting the latest form to expand in wake of the Supreme Court's May 2018 decision that concluded the federal ban violated anti-commandeering interpretations found in the Constitution. But that hasn't stopped underground criminals from still trying to evade law enforcement and run their own gambling centers.
Since Californians yearning to play slots and table games are forced to travel to Native American casinos – which are typically found on remote sovereign lands – rogue gambling dens litter some of the state's largest cities.
Illegal gambling has been a widespread problem in both Los Angeles and San Francisco. Police in San Francisco have said each unlawful underground betting shop they raid, it seems another one pops up elsewhere.
San Francisco Assistant District Attorney Archie Wong said in late 2017, "It is very important to have a long-term solution to shutting down these shacks. It is very important to find out who the owners and operators truly are. You have to follow the money. You have to go upstream."
Associated Crime
Underground gambling dens aren't simply places where locals can make a bet – albeit an illegal one. The rogue enterprises are regularly linked to other illicit activities, as was the case this week in Los Angeles.
The raids often infiltrate dangerous gangs running prohibited gambling operations and various other crimes, but there are at times instances where the betting activities don't seem to be doing any serious wrongdoing.
For instance, LAPD in January shut down an illegal $0.25 bingo operation inside a retirement community in Woodland Hills. Police were "tipped off" to the bingo games by a disgruntled resident.
Bingo in Los Angeles is regulated by a city ordinance permit – which the retirement community hadn't obtained. "They can't play their game until they get their permit and follow the rules," LAPD Capt. Paul Vernon stated.
Bingo licenses are free for senior groups, and mandate that the games be played only between 9:00 am and 5:00 pm, and no session shall exceed six continuous hours. Prizes also have to be under $500.
Similar Guides On This Topic