Las Vegas Sportscaster Randy Howe Charged After Being Seen Masturbating on Surveillance While Playing Gaming Machine
Posted on: November 8, 2018, 07:53h.
Last updated on: November 8, 2018, 10:15h.
Las Vegas sportscaster Randy Howe, who works for the NBC TV affiliate KSNV, has been accused of indecent exposure inside a local bar playing a gaming machine.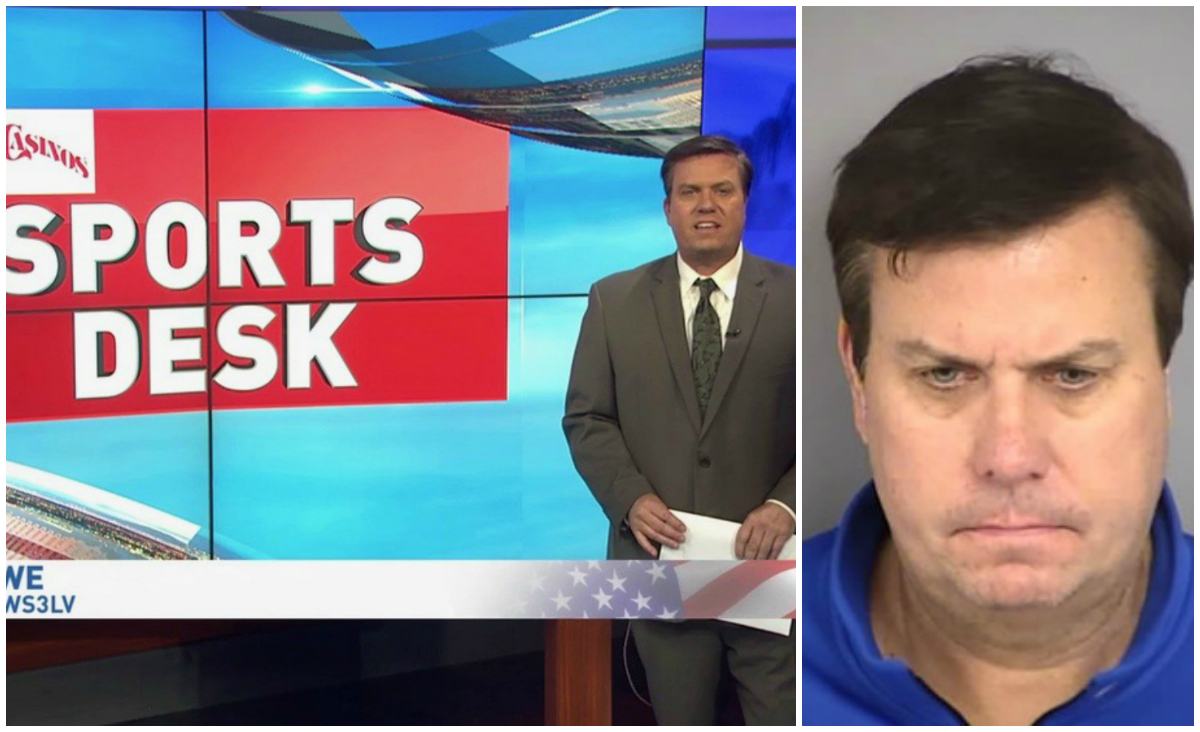 The incident occurred Tuesday morning when police were notified by bar employees that a man was masturbating inside the establishment. Staff said it wasn't the first time the man was seen committing such lewd acts, but they didn't alert law enforcement the first time in hopes that it was an isolated one-time affair.
Howe continued to look around the entire time as if he was nervous or paranoid that someone was watching," the police report stated.
Police say the business where the incident occurred is on the 4400 block of North Decatur Boulevard near West Craig Road. A PT's Pub is located at the intersection, but police would not confirm the identity of the establishment. Howe reportedly didn't consume alcohol.
Howe returned to Las Vegas in 2008 after working in Duluth, Minnesota. His bio reads, "For the last 18 years, Randy has had the pleasure of covering less publicized sporting events and stories ranging from 'Cole Slaw Wrestling' at the Sturgis Motorcycle Rally during his stay in Rapid City, South Dakota, to snowmobile racing while working in Minnesota."
Indecent Exposure
Howe's alleged act isn't the first time a person has been accused of inappropriate behavior while gambling.
In August 2017, the JACK Cincinnati Casino removed a man in his 20s after he allegedly soiled his pants at the poker table. The man denied he did it, and went public with his denial to boot.
"If they falsely accuse someone of pooping their pants that did not, they have to have some type of humiliation themselves," Tyler, who withheld his last name, told a local news station. "This was beyond strange."
JACK said surveillance video shows otherwise, and the casino floor staff received complaints of a foul smell coming from Tyler's direction.
Poker players are permitted to sit out a hand to use the bathroom, and scheduled breaks occur during tournament play. But when a slots player thinks they have a hot machine, they often don't want to leave it.
Enter a man back in 2014 in the UK who was caught on camera standing up from his slot machine, pulling down his pants, and defecating on the casino floor.
Howe Penalties
Howe, who has since posted bail and been released, faces charges of "open or gross lewdness."
According to the Las Vegas Defense Group, a first offense of an open or gross lewdness conviction is a misdemeanor, so long as the defendant doesn't have prior sex offense convictions. The sentence includes up to 364 days in jail, and/or up to $2,000 in fines.
Perhaps more consequential for the Las Vegas sportscaster is the potential damage the incident will do to his public reputation. KSNV refused to immediately comment on his ongoing employment with the station. As of Thursday morning, his bio remained on the KSNV website.
Similar Guides On This Topic
Latest Casino Stocks:
Retrieving stocks data...
Retrieving stocks data...
Retrieving stocks data...
Retrieving stocks data...
Retrieving stocks data...