Ladbrokes Coral Takes $200 Million Hit But Insists the Future's Bright 
Posted on: March 28, 2017, 04:00h.
Last updated on: March 28, 2017, 02:39h.
Ladbrokes Coral execs brushed off a £200 million pre-tax loss for 2016 during the enlarged company's first earnings call since combination, citing projected cost savings of £100 million per year by 2019 as a reason to be cheerful.
Ladbrokes Coral said, despite the hit, it had enjoyed a "successful start" to its £2.3 billion tie-in.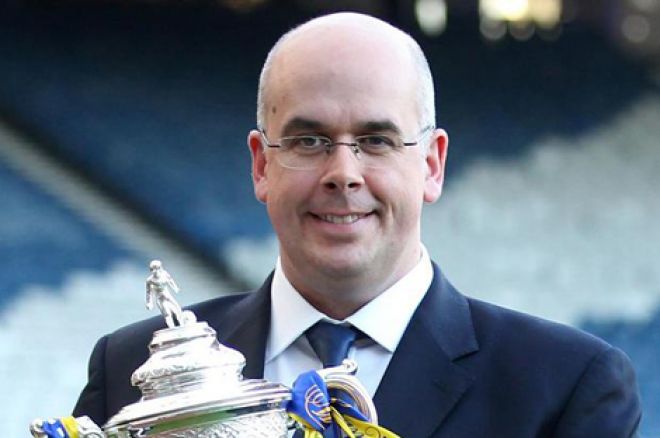 The marriage of Ladbrokes and Gala-Coral, previously the second and third biggest bookmakers in the UK, created a land-based betting superpower that leapfrogged William Hill as the country's top retail bookie.
"This is a very successful start for the Ladbrokes Coral Group," said Ladbrokes Coral boss Jim Mullen. "Both Ladbrokes and Coral entered the merger in November with good momentum, and together delivered a strong full year financial performance.
"We are focused on delivering on the full potential of the merger through the strengths of the Ladbrokes Coral brands, enhanced scale, operational efficiencies and leveraging the best of both businesses."
Reform Threatened
That £200 million loss was ascribed to one-off costs associated with the merger, which was completed in November, as well as the cost of integrating the two businesses.
Analysts, meanwhile, reacted positively to the news that cost savings had risen to that £100 million projected figure, from the £65 million that had initially been forecast. Asked why it had changed so drastically, Mullen replied it had been calculated before the two companies had a chance to accurately assess one another's business.       
Those savings are likely to come in handy, too, if the UK government opts to cut the minimum stakes on fixed-odds betting terminals from £100 to £2, as has been threatened.
The controversial machines, installed in bookmakers shops the length and breadth of the country, generate almost half of all revenue for retail bookmakers. As the biggest of these, Ladbrokes Coral will also be the most exposed to the risk posed by possible reforms.
Driving Further Growth
But for now, the plan is simple, Mullen says. "We are focused on building on the leading multi-channel experience developed by both brands, utilizing a rigorous approach to data driven marketing and ensuring that our product delivers a leading customer experience.
"We will look to leverage our existing experience in international markets to drive further growth and use our significantly increased scale in technology to develop new products and deploy across the enlarged group.
"We will deliver this with a firm commitment to responsible gambling and health and safety."