Labour MP Ed Miliband Vows to Introduce FOBT Legislation
Posted on: January 1, 2014, 05:30h.
Last updated on: October 31, 2014, 07:33h.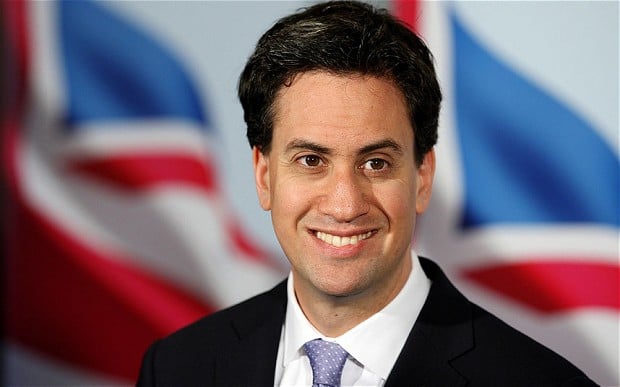 It looks as though UK Labour MP Ed Miliband may be grasping for public appreciation, as he has now vowed to gear up his attack on the controversial high-stakes gambling machines which have become prevalent in betting shops across British high streets.
FOBTs' Spread Cited as Ominous
Promising to introduce new laws to control the spread of the machines – known as fixed-odds betting terminals, or FOBTs – which accounted for approximately £1.6 billion ($2,634,876,977) of the gambling industry's £3 billion ($4,940,394,332) in-store revenues this year, the opposition leader has claimed FOBTs target the poorer communities of the country by offering big cash prizes which look particularly enticing to people who may be earning the minimum wage.
"I am deeply concerned about the spread of these machines," said Miliband when speaking to the British press about FOBTs, which have now reached 33,000 in number throughout the UK. "They are becoming an epidemic in some parts of the country.
"They are four times more likely to be in poorer areas than richer ones," added the Labour leader. "I don't object to a betting shop or two on the high street, but you don't want it taken over by them. There's evidence they are magnets for anti-social behaviour. There's evidence people are getting harmed and becoming addicted to gambling through these machines," Miliband added.
New Laws to Be Introduced
To help combat the "epidemic" of the fixed-odds betting machines, Miliband has explained that the next Labour government would change planning and licensing laws to give power to local authorities to better control the number of betting shops in their area, as well as letting them dictate the number of FOBTs in each venue.
"We are going to give communities the right to pull the plug on fixed-odds machines," said Miliband, who admitted to usually putting down a few pounds on the annual Grand National horse race each year. "Councils will be able to declare 'fixed-odds betting-free zones.'"
Whether or not this would mean local authorities would be able to bulldoze existing shops to reduce the numbers, or whether the authorities would simply be able to limit new outlets, hasn't been specified exactly, but reports do suggest that local authorities would be able to revoke licenses.
Bookies would also be required to introduce longer breaks between each play, and include pop-up warnings to help reduce the rate of spending on the machines.
An estimated £46 billion ($75,752,713,093) was spent on gambling machines in the UK last year, all helped by the fact that punters can lose up to £100 ($165) every 20 seconds on the machines, which have been branded the "crack cocaine" of gambling.
Despite some obvious upsides to Miliband's proposals, it should be noted that the number of FOBTs in Britain increased dramatically under the last Labour government when they relaxed gambling laws in 2005.
Miliband has also stopped short of meeting recent demands to decrease the limit on fixed-odds betting terminals from £100 stakes down to £2, simply saying that the issue will continue to be assessed.