L.A. Businessman Who Planned Belize Casino Gets 40 Years for $1B Tax Fraud
Posted on: April 12, 2023, 12:48h.
Last updated on: April 13, 2023, 10:37h.
A California businessman — who conspired with a Mormon fundamentalist sect to fund the construction of a casino resort in Belize with the proceeds of a breathtaking biofuel tax fraud — has been sentenced to 40 years in prison.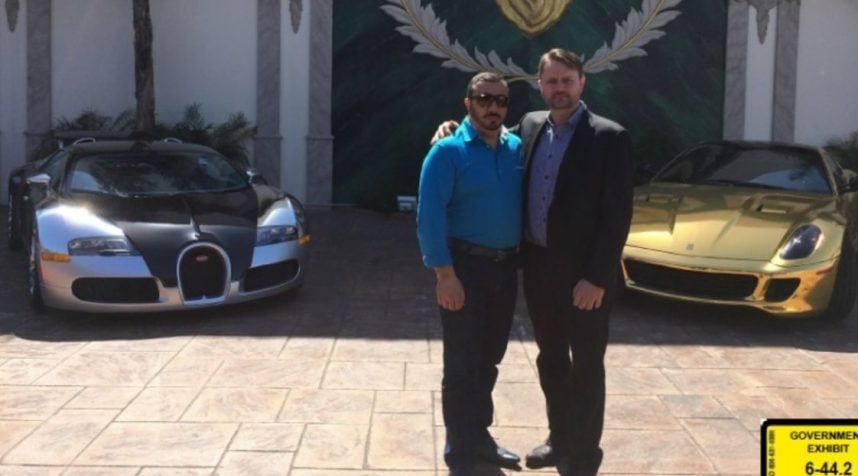 American-Armenian businessman Lev Dermen, aka Levon Termendzhyan, 56, was convicted three years ago. He was charged with plotting with members of the secretive Kingston family of Utah to fraudulently claim more than $1 billion in refundable renewable fuel tax credits.
The IRS paid out more than $511 million in credits to a biodiesel company owned by the Kingstons, who distributed the proceeds among themselves and Dermen, according to prosecutors.
The company, Washakie Renewable Energy, rotated millions of gallons of biodiesel through the US shipping system to create the impression it was producing and selling the renewable fuel, thereby qualifying for tax credits.
Secretive Family
Dermen's coconspirators, Jacob and Isaiah Kingston, their mother Rachel, and Jacob's wife, Sally, also received prison sentences last Friday from a federal judge in Salt Lake City. Jacob was sentenced to 18 years, Isaiah to 12 years, Rachel Kingston to seven years, and Sally Kingston to six years.
The secretive Kingstons run one of the wealthiest family-run business empires in Utah, with interests in coal mining, restaurant supply, and firearms retail. They also founded the controversial polygamous sect known as the Davis County Cooperative Society, the Latter-Day Church of Christ, or simply, "The Order."
They also have ownership links to California's Lake Elsinore Casino.
"The significant sentences imposed by the court reflect the breathtaking scope of the defendants' nearly decade-long tax fraud scheme – one of the largest ever," said Acting Deputy Assistant AG Stuart M. Goldberg of the DOJ's Tax Division in a statement.
Corruption in Belize
The conspirators embarked on a global money scheme to conceal the proceeds and cover their tracks, making lavish purchases in the US, Turkey, and Belize that included a 150-foot yacht and land for the planned casino.
Dermen instructed Jacob Kingston to send more than $700K on his behalf to purchase the land. During the trial, the latter revealed that Derman had paid $50K to the campaign of Belizean politician John Saldivar, apparently to grease the skids on the casino.
At the time, Saldivar was challenging longtime incumbent prime minister Dean Barrow for the country's leadership. It was an election Saldivar won, but he was forced to resign three days later when the payments came to light.
"This case has been one of unprecedented fraud against the United States and its citizens, and is one of the most egregious examples of tax fraud in US history," Special Agent in Charge Albert Childress of the IRS Phoenix Field Office said in a statement.