'Real Housewives' Star Kim Zolciak and Kroy Biermann Financially Destitute, Gambling Habits Cited
Posted on: September 20, 2023, 12:14h.
Last updated on: September 20, 2023, 12:36h.
Reality television stars Kim Zolciak, 45, and her estranged husband Kroy Biermann, 38, are going through a nasty public divorce that's shedding light on their dismal financial situation. Biermann said this week through legal filings that his wife is mostly to blame.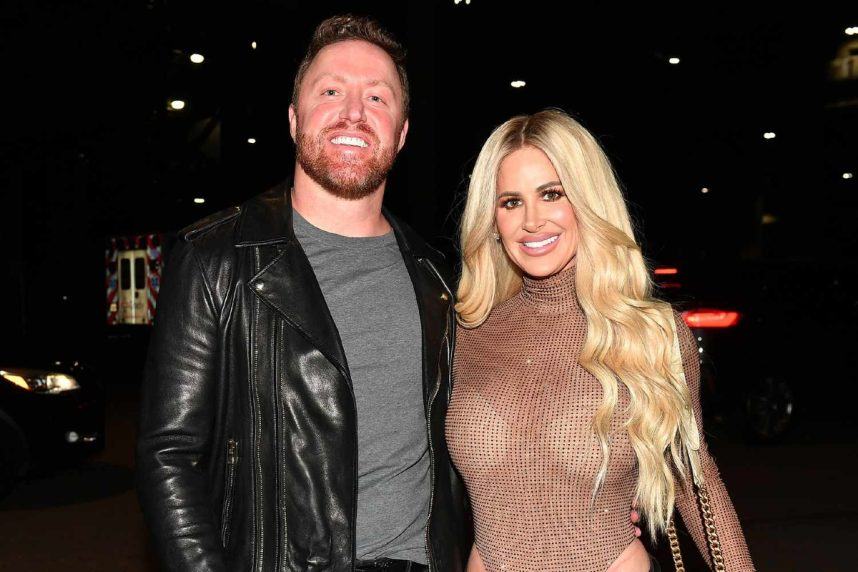 Biermann played eight seasons for the NFL's Atlanta Falcons, where he started as a linebacker. Still, he is perhaps best known for his marriage to Zolciak, who was an original cast member of "The Real Housewives of Atlanta," the Bravo reality TV series that debuted in 2008.
Biermann met Zolciak at a charity event in 2010 and the two began a relationship soon after. The couple wed at their Roswell, Ga., home in November 2011. Zolciak and Biermann have four children together.
Biermann filed for divorce this year. The two have since engaged in a combative divorce proceeding with each levying accusations against the other.
Zolciak's Gambling Habits
Biermann has long contended that his wife has a gambling problem. Casino.org reported in June on Biermann's allegations that Zolciak spent "substantial time and marital funds gambling."
Zolciak's daughter, Brielle Bierman, tweeted in 2020 about a story she recalled from when she was 20 years old. In the account, Brielle said her mom dragged her to a casino in North Carolina in the middle of the night.
After arriving at the casino some two hours away — presumably, Harrah's Cherokee Valley River — Brielle said her mother proceeded to gamble for hours while she was forced to wait in the car because she was underage.
Zolciak has repeatedly denied to the media that she has a gambling problem, but Biermann doubled down on his accusations this week with a new legal filing.
Biermann says the couple is "financially destitute" primarily because of his wife's "reckless spending habits and love for online gambling."
Biermann says their Georgia home has a tax lien on it for $1.1 million in unpaid taxes. He says the couple also remains subject to a lawsuit brought by Capital One for Zolciak's more than $150K in debt that she racked up on a Saks credit card.
Biermann concedes he's also partly responsible for the couple's dismal financial situation.
Biermann says he remains the subject of litigation brought against him by the Baha Mar casino in the Bahamas. The resort provided Biermann a $100K line of credit for the trip he took back in November of 2021. Baha Mar's attorneys allege Biermann lost $52,500 gambling during his stay and never paid back the funds.
Toxic Home Environment
Because of their financial situation, Biermann and Zolciak have been forced to live under the same roof as their messy divorce continues.
The toxicity enveloping the marital home is extremely detrimental to the mental and emotional well-being of the children," Biermann's attorneys wrote. "Zolciak has called the police to the residence at least two times to mediate ridiculous arguments between the parties — once because Biermann wouldn't allow Zolciak into the master bathroom while he was showering."
Biermann is asking the court to appoint a judicial officer to preside over an upcoming hearing "so that the matter regarding the sale of the marital residence can be heard and ruled upon." Biermann alleges that Zolciak is stalling the matter to stay in the house.
"Zolciak has stated that she will not move and therefore will not cooperate in any attempt to sell the marital residence," Biermann's attorneys continued. "Unfortunately, she is too self-absorbed to realize the impact her actions will continue to have upon the minor children."