Kentucky Lawmakers Push for Casinos, Ask Gamblers to Keep Money at Home to Pay State Pensions
Posted on: February 3, 2018, 05:00h.
Last updated on: February 2, 2018, 03:10h.
Build casinos right at home in Kentucky: that's the consensus of Bluegrass State lawmakers who wants to bring back gambling dollars they see hemorrhaging over to surrounding states. To that end, a group of Kentucky lawmakers are trying to garner support to put a casino referendum before voters this November.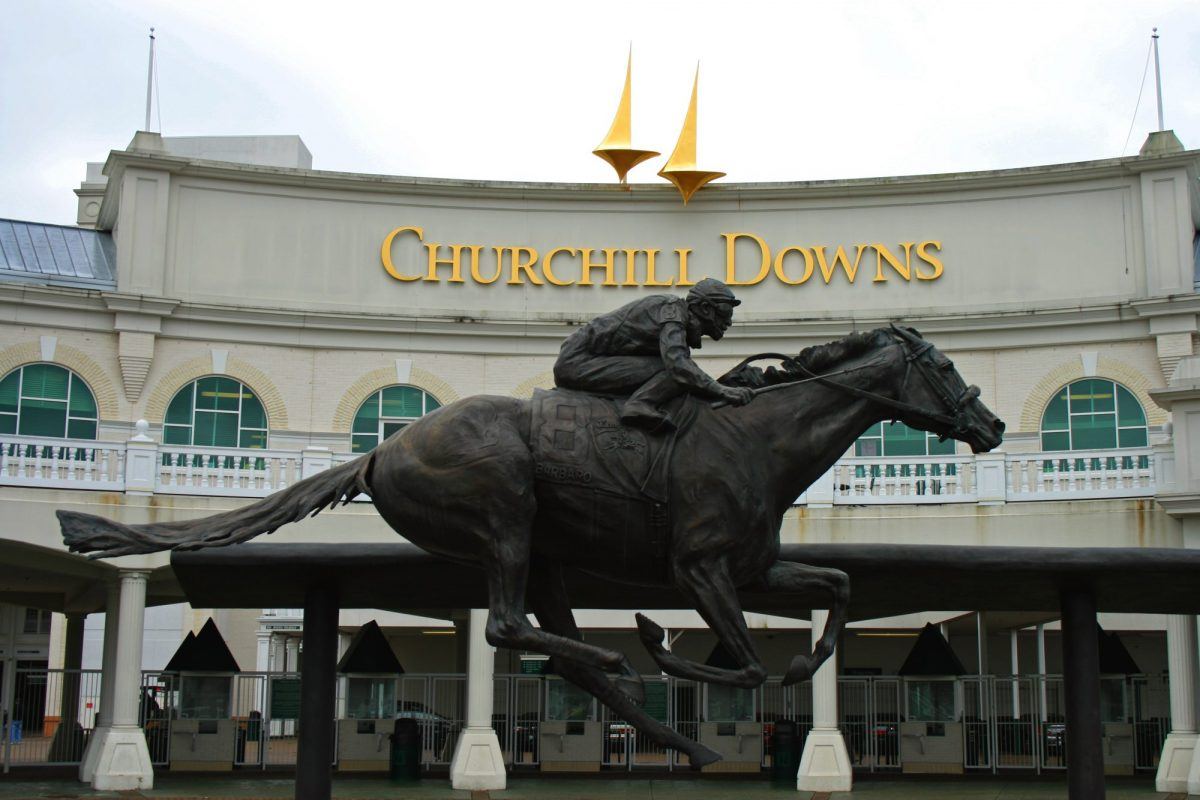 House Bill 229, a bipartisan measure, asks residents if they want to amend the Kentucky Constitution to permit commercial gaming operations. The legislation was introduced last week by State Rep. Jerry Miller (R-District 36) and cosponsored by a dozen others from both sides of the political aisle.
"Last July, I took a little road trip. I visited three casinos in Indiana, Illinois, and Ohio. I counted cars. Forty-two percent were from Kentucky," Miller said during a press conference announcing the casino measure.
State Sen. Morgan McGarvey (D-District 19), another supporter of the measure, added, "We're not asking people whether they want casinos. We're asking people if they want to turn around the carloads of cash that are leaving our state on a daily basis."
Kentucky is one of 11 states that has neither commercial nor tribal casinos. It does, however, have several parimutuel "racinos" that feature historical racing gaming terminals, as well as parimutuel betting on live horse racing at Churchill Downs, where the legendary Kentucky Derby takes place the first weekend in May.
Long Odds of Passage
Miller and McGarvey recognize that the ballot amendment's chance of going before voters is slim. Efforts towards gambling authorization have failed in the past, as much of the conservative General Assembly remain opposed to the so-called "sin industry."
According to Pew Research, Kentucky is the 13th most-religious state in the US, with 63 percent of adults saying faith is a very important part of their lives. Three out of four Kentuckians said they "believe in god with absolute certainty." That those views might impact passage of casino legislation is a very real possibility.
Before the ballot question can even reach voters, three-fifths of the legislature must endorse the measure. That means 60 out of 100 House members, and 23 of 38 senators would have to back the bill. Republicans currently hold 63 House and 27 Senate seats.
"Given our state's budgetary difficulties and the Republican party's belief in freedom and personal responsibility, I believe it is past time that we gave the citizens of Kentucky the chance to vote on this," said Rep. Adam Koenig (R-District 69), a cosponsor of the bill.
Tax revenue generated from the potential casinos would be fully earmarked to support the state's pension fund.
New Money, Old Problem
The Kentucky Retirement System says its underfunded liabilities now exceed $44 billion, or more than $10,000 per Kentuckian. Gambling alone won't solve that fiscal debacle, but Miller says it would help.
HB 229 suggests tax revenue generated by the casinos would be upwards of $250 million annually. Upfront licensing fees would also deliver a substantial amount of revenue to the state government in Year One. Miller and his cosponsors didn't write an accompanying bill determining the number of casinos, license costs, tax rates, or other critical regulatory conditions.
Governor Matt Bevin (D) says casinos are a "sucker's bet" and not the answer to the pension problem. The first-term governor plans to address the issue later this year.