Kanye West Odds of Winning Presidency Not as Long as You Might Think
Posted on: July 5, 2020, 12:02h.
Last updated on: July 6, 2020, 09:34h.
Kanye West set off fireworks on July 4 by announcing his intentions to run for the US presidency.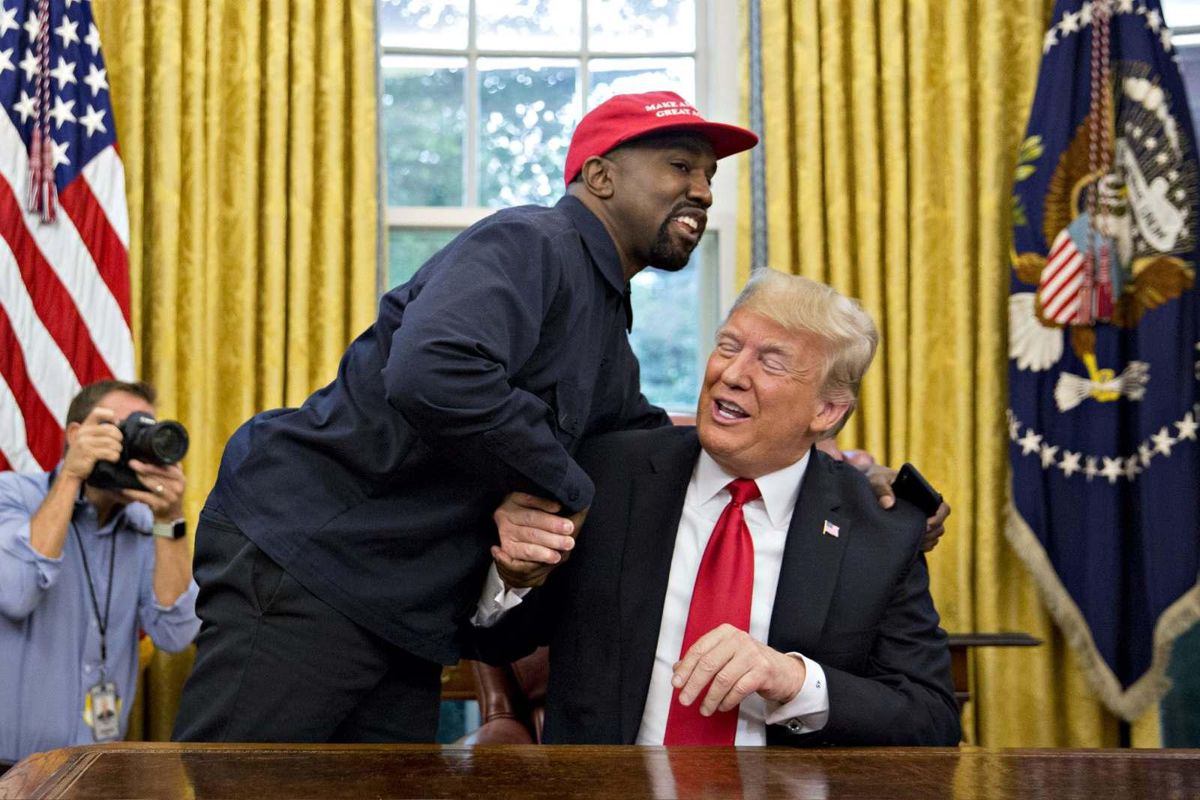 The 43-year-old, who is married to Kim Kardashian West, tweeted on Independence Day that he seeks to oust President Donald Trump from the White House and prevent Democratic candidate Joe Biden from taking occupancy.
We must now realize the promise of America by trusting God, unifying our vision, and building our future. I am running for president of the United States 🇺🇸! #2020VISION" West tweeted.
Billionaire Elon Musk quickly offered his endorsement, saying, "You have my full support!" Another billionaire, Mark Cuban, tweeted, "If there was Rank Choice voting available and Kanye West was on the ballot with Joe Biden and Donald Trump, I would have Kanye West ahead of Donald Trump."
Online political betting exchange PredictIt asks, "Will Kanye West run for president in 2020?" "Yes" shares are trading at 34 cents, up from just two cents prior to West's tweet.
As for the market asking who will win the November 3 presidential election, Biden maintains his lead at 61 cents. Trump is a distant second at 42 cents. California Sen. Kamala Harris (D), VP Mike Pence, and former First Lady Hillary Clinton are all at two cents. West is not offered.
Oddsmakers Shorten Line
Legal US sportsbooks are not permitted to offer odds on political outcomes. That could change in the future should state regulators amend long-standing opposition to allowing gamblers to bet on elections.
For now, only overseas bookmakers offer betting on politics. In the UK, High Street betting shops drastically cut West's odds of winning in November.
The consensus on West becoming the 46th president of the United States was slashed from 500/1 to 50/1 on his tweet. The reduction alters his odds from 0.2 percent to 1.96 percent.
A $5 winning wager on 500/1 would net $2,500. Now, that same wager would return only $250.
According to Oddschecker, since West's tweet, 61 percent of all the wagers placed have been on the rapper. Twenty-five percent have been on Trump, as many believe a West entry would poach votes away from Biden.
Late Registration, Part 2
While Kanye West's betting odds are improving, political observers say it's nearly impossible that he wins.
For one, he's too late to get on the ballot as an independent candidate in Indiana, Maine, New Mexico, New York, North Carolina, and Texas. Those states have a combined 102 electoral college votes. To win the election, a candidate must win 270 electoral college votes.
Deadlines are also fast approaching in Florida, Oklahoma, Michigan, and South Carolina — another 61 electoral votes.
I find it impossible to believe that he will be in this race more than a month or two," political pollster Frank Luntz said Sunday regarding West. "And anyone energized because of Kanye will end up back with Biden."
According to the Federal Elections Commission, a political action committee (PAC) named "Kanye WestPAC" was formed during the 2010 election cycle. However, to date the PAC hasn't received one donation.