Joe Biden 2020 Odds Hit All-Time High, Polls Agree President Trump November Underdog
Posted on: June 26, 2020, 10:38h.
Last updated on: June 26, 2020, 11:44h.
Joe Biden continues to extend his betting and polling lead over President Donald Trump for this November's presidential election. And shares on the political betting exchange PredictIt on the former VP winning the Oval Office are now at record highs.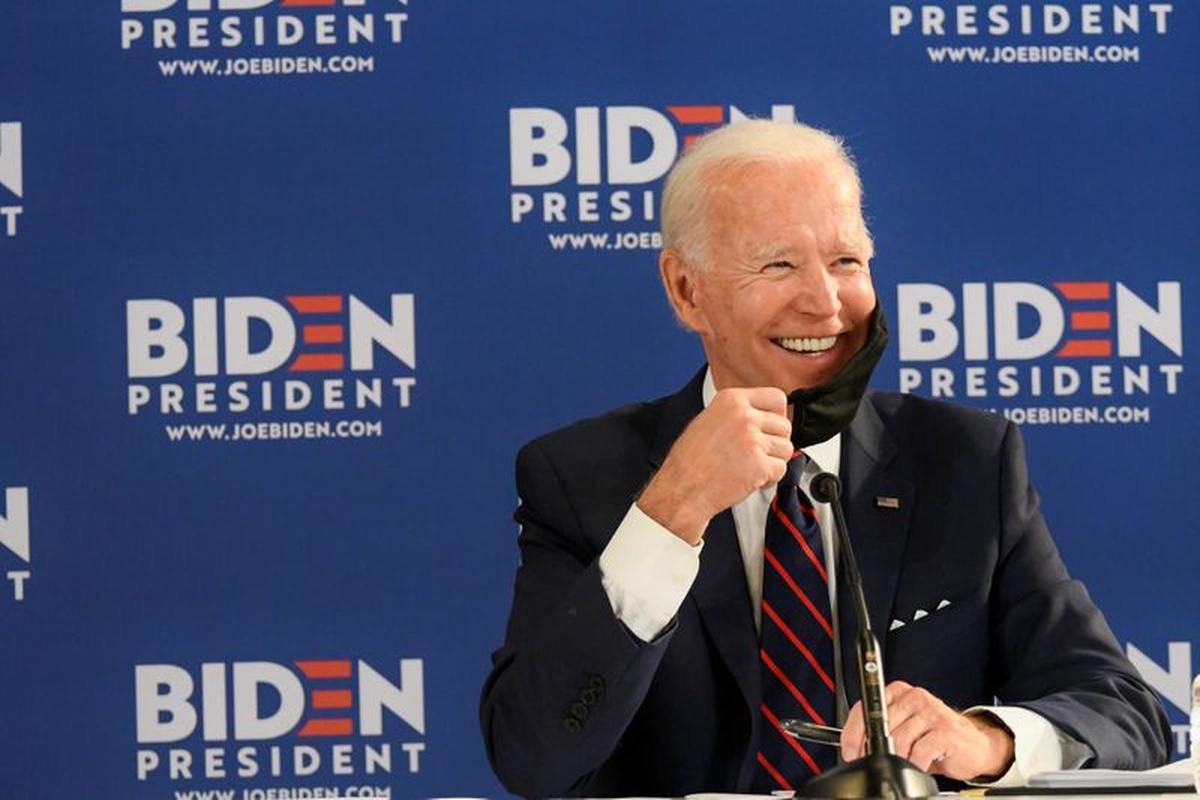 Political pundits are chalking up Biden's surging numbers to the President's handling of the coronavirus, response, to escalating racial tensions and Black Lives Matter, as well as stock market unease.
Biden's PredictIt shares of winning in November are trading at 62 cents – the most expensive price ever traded on the former VP becoming commander-in-chief. Trump's shares are at a distant 40 cents.
"Race is not one of the issues where he [Trump] functions well," opined Dylan Byler, a data analyst and political columnist with The Washington Post. His comments came during an online conversation this week with PredictIt.
"The longer this stays in the news cycle, the worse it is for Trump. I don't think we need to necessarily get too clever or think in too convoluted a way about it. I think that's relatively straightforward," Byler explained.
Buying Biden
Ninety days ago, Trump was in the lead to win reelection. His shares at the end of March were trading at 51 cents. Biden was the underdog at 39 cents.
Since then, the Democrat has enjoyed all the momentum. "Biden is pretty squarely in the driver's seat in this election," added Byler.
Polls strongly suggest Byler is correct. The Real Clear Politics polling average has Biden with a 10-point national advantage over Trump. A New York Times/Sienna College poll released this week had it even higher at 14 points.
Byler continued, "You don't get a random poll showing you up 14 points nationally if you're doing badly. It's easier to describe the Biden win scenarios, because if you just look at historical trends, he's in a better position."
Over the past month, which has seen Biden go from neck and neck with Trump to a commanding lead, PredictIt bettors have been rushing to purchase shares on the Democratic candidate. Volume has skyrocketed, PredictIt data showing that there were seven days during the last month where more than 100,000 shares of the 2020 presidential outcome market were traded.
Bitter Attacks
Trump is on the offensive in attacking Biden's campaign. That's not exactly new, but the President seems to be upping his aggression.
After Biden made a blunder this week, saying 120 million Americans have died because of COVID-19, Trump tweeted a video of the incident. He added, "If I ever said something so mortifyingly stupid, the Fake News Media would come down on me with a vengeance. This is beyond a normal mistake. Why isn't the media reporting it?"
The President later appeared on Fox News, where he doubled down on Biden's mental state. "Here's a guy, he doesn't talk. But whenever he does talk, he can't put two sentences together. The man can't speak. And he's going to be your President?"
Biden countered, "Donald Trump is the worst possible person to lead us through a global pandemic. Donald Trump has failed our nation every step of the way."