Polls, Odds Agree: Former VP Joe Biden Man to Beat in 2020 Presidential Election
Posted on: June 1, 2020, 09:35h.
Last updated on: June 1, 2020, 11:38h.
Former Vice President Joe Biden has been the polling favorite for the 2020 presidential election since he became the presumptive Democratic Party nominee in early April. He's now the political betting favorite, too.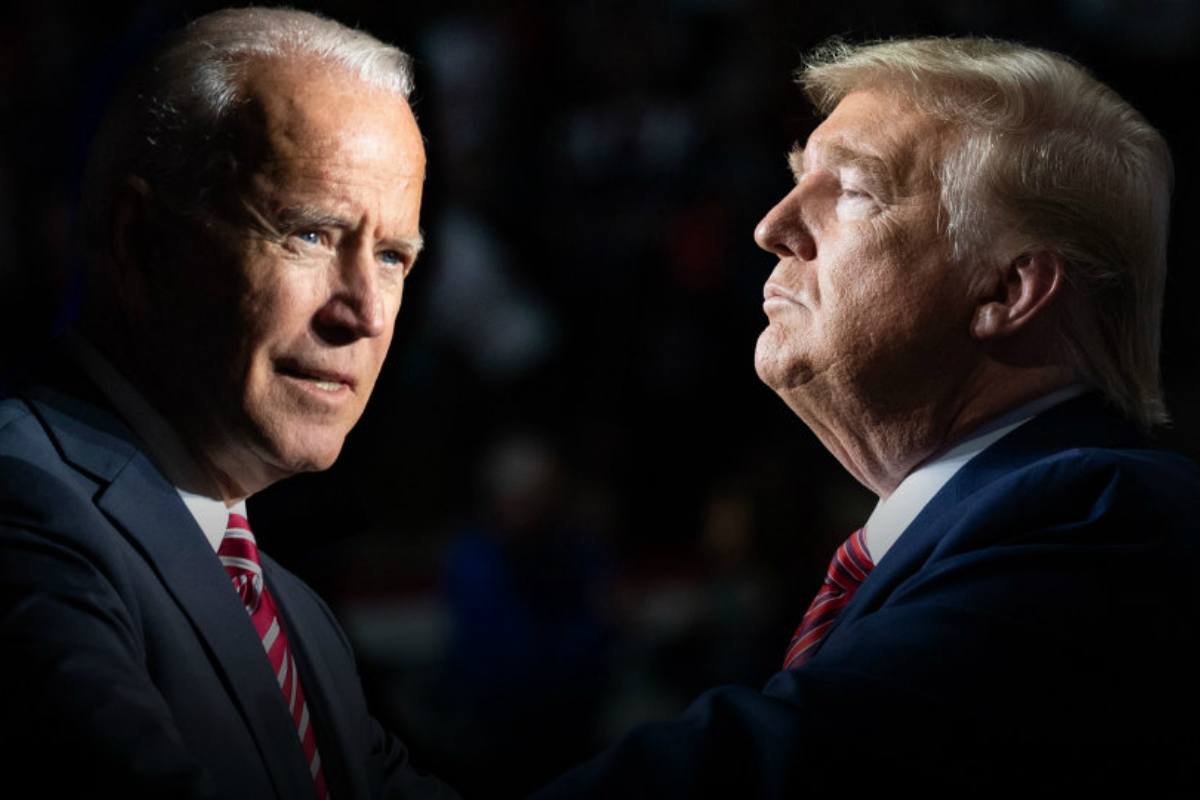 The polls and bookmakers have been at odds for months, but that's changing – seemingly because of the social unrest across the country stemming from the death of George Floyd at the knee of Minneapolis police officer Derek Chauvin.
Online political betting exchange PredictIt has seen a recent increase in wagering behind Biden.
The day after Sen. Bernie Sanders (D-Vermont) suspended his presidential bid in April, President Donald Trump's shares of winning reelection were trading at 51 cents. Biden was next at 44 cents.
The President had kept command of that lead until protestors took to the streets in recent days, with many criticizing Trump's response to Floyd's death. Biden is now in the PredictIt lead at 51 cents, and the president at 47 cents.
We are a nation in pain right now, but we must not allow this pain to destroy us," Biden said Sunday. "As president, I will help lead this conversation – and more importantly, I will listen."
Trump countered Monday in a tweet, "Sleepy Joe Biden's people are so Radical Left that they are working to get the Anarchists out of jail, and probably more. Joe doesn't know anything about it, he is clueless."
Oddsmakers Adjust Lines
No state with legal sports betting allows its oddsmakers to offer lines on political outcomes. That's not the case in the UK, and with protests raging across the US, British bookmakers have seen an influx in 2020 presidential action.
The recent money overseas has been on Trump being ousted from the White House. As a result, William Hill has shortened Biden's odds of winning on November 3 to even money. Trump, who last week was at 5/6 (implied odds 54.55 percent), has lengthened to even money.
A winning $100 bet on Trump or Biden would net $100. The polls say the smart money is on Biden. The Real Clear Politics polling average has Biden with a 5.9-point national lead.
No poll has put Trump in the lead since an Emerson poll was conducted in mid-February. Emerson's most recent polling puts Biden with a six-point advantage.
Trump Blames Local Authorities
The President told local leaders Monday that they need to be more responsive to violent protestors.
Most of you are weak," Trump declared during a video teleconference call with governors. "You have to arrest people."
"You have to put them in jail for 10 years and you'll never see this stuff again," the President continued. "We're doing it in Washington, DC. We're going to do something that people haven't seen before."
Protests outside the White House Friday night prompted the President to be ushered to an underground bunker designed for use during terrorist attacks. The AP said it confirmed the report with an administration official, but the White House "does not comment on security protocols and decisions," said White House spokesman Judd Deere.