DraftKings Could Be EBITDA-Positive This Year, Profitable in 2024, Says Analyst
Posted on: April 17, 2023, 02:43h.
Last updated on: April 17, 2023, 05:08h.
DraftKings (NASDAQ: DKNG) could be on pace to accomplish some long-awaited financial objectives this year, potentially stoking more upside in the already hot stock.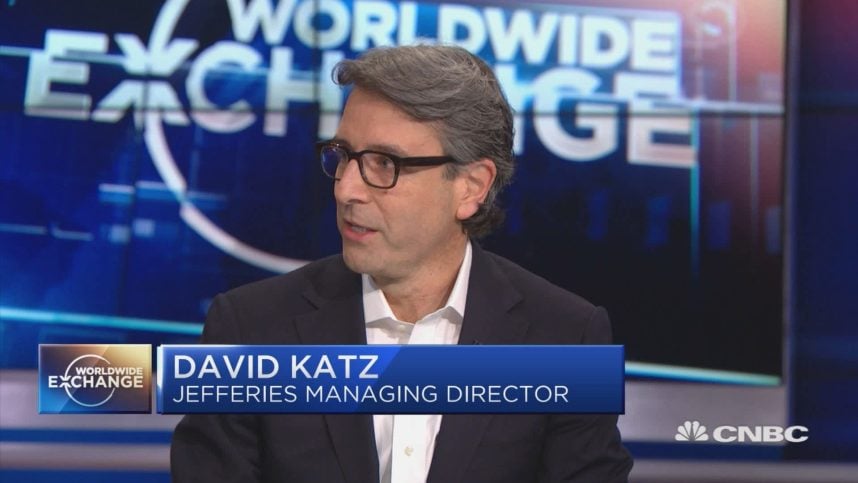 In a note to clients today, Jefferies analyst David Katz pointed out that DraftKings could generate positive earnings before interest, taxes, depreciation and amortization (EBITDA) this year and potentially reach profitability by the second quarter of 2024.
Based on recent events and efforts by the company, we expect positive EBITDA by the end of 2023 and profitability for the first time in Q22024," observed Katz. "We are adjusting our model to reflect higher revenue growth coupled with slightly lower operating expenses for 2023 and 2024. We assume that SG&A costs are 28.1% and 25% of sales in 2023 and 2024, versus 28.4% 25.3% prior."
"SG&A" refers to selling, general and administrative expenses — the day-to-day costs associated with running a business.
DraftKings Containing Costs…Sort Of
DraftKings is making strides in reducing marketing and promotional spending. That's to the delight of investors, as highlighted by a year-to-date gain of 69.89% in the stock.
In February, the gaming company said it is trimming its headcount by as much as 3.5% in a bid to rein in costs. Conversely, DraftKings recently announced opening a 90-square-foot office in Las Vegas even though it's not yet licensed to book wagers in Nevada.
DraftKings could further reduce expenses if its board of directors prioritized more reasonable executive compensation, including reducing perks such as corporate jet travel and not paying for CEO Jason Robins to attend major sporting events. For now, that doesn't appear to be on the board's agenda, but other cost-reducing efforts appear to be bearing fruit.
"Driven by higher revenues and decreasing SG&A, DraftKings is strongly positioned to continue performing positively in the future," added Jefferies' Katz.
Not All Analysts Agree
There's division on Wall Street when it comes to DraftKings stock. Eighteen of the analysts covering the name rate it the equivalent of "strong buy" or "buy," but a dozen call it a "hold," while two rate it a "sell."
One of those two is Roth MKM analyst Edward Engel who reiterated that bearish rating and a $15 price target on DraftKings in a note to clients last week. That forecast implies a significant downside from the stock's current price of around $19.35.
Engel pointed out that with the domestic sports calendar moving toward its seasonally slow period, that leaves new state launches as the primary catalyst for sports wagering equities over the next several months.
The problem is the legislative outlook is muted, and with Texas unlikely to approve sports betting before its legislative session expires in late May, it's unlikely any states of note will be joining the legal sports betting roster this year. Engel also cautioned that DraftKings' revenue growth could slow in 2024.
Most Read