Jeff Gural Plans to Close Vernon Downs Unless Tax Break Issued for Struggling Racino
Posted on: June 23, 2017, 04:00h.
Last updated on: June 23, 2017, 04:10h.
New York real estate developer Jeff Gural says he can no longer justify keeping Vernon Downs open for business unless the state gives him a substantial tax break.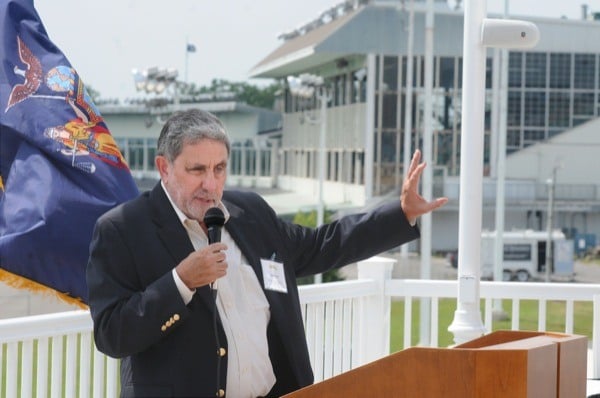 Located in Vernon, New York, about a 45-minute drive east from Syracuse, the racetrack is no longer attracting enough entries to maintain adequate racing programs. And gaming revenue at the racino has dwindled in recent years as casino competition has expanded in Upstate New York.
Gural says he's losing up to $170,000 a month operating Vernon Downs.
He points to his gambling tax rate, which is almost 60 percent, that puts him at a distinct disadvantage compared to the 25 percent tariff the Oneida Indian Nation pays. The Native American group owns and operates the nearby Turning Stone and Yellow Brick Road casinos.
New York has also allowed three full-fledged commercial casinos to be built, all in the upstate region. Del Lago and Rivers casinos both opened within the past seven months, as has Gural's new Tioga Downs Casino.
Tax Cut Needed
The New York Legislature was trying to help Gural's dire fiscal situation, but adjourned for the session without coming to terms on a new tax rate for the businessman. The State Senate approved a measure to reduce Vernon Downs' taxes by 10 percent, and though the Assembly passed a similar version of the bill, the slight differences were never ironed out.
Gural is hoping the Legislature will reconvene for a special session. If not, Vernon Downs will close its casino and three of its restaurants on September 10. Racing will cease a month later on November 10, and the hotel on December 18.
"We continue to believe that our lawmakers in Albany will recognize our struggle and do what they can to help us continue our investment in this region," Gural said in statement. "However, the longer Vernon Downs remains open without resolve, the more money we're losing, and the closer we are to closing our doors."
Horse racing is struggling across the nation. The industry has failed to build on the excitement generated by American Pharoah's Triple Crown win in 2015, the first horse to win the Kentucky Derby, Preakness, and Belmont Stakes since 1978.
Gural's Grueling Year
Gural's real estate portfolio is valued in the billions, but regardless, the developer has taken a hit in recent years when it comes to his horse racetracks.
Gural is also the owner of the Meadowlands track in New Jersey. He was one of the developers who urged New Jersey voters to approve a state constitution ballot question last fall to end Atlantic City's monopoly on gambling and allow two casino resorts to be built at least 72 miles from the oceanfront gambling town. The referendum failed miserably.
The Meadowlands Sports Complex, home to the New York Giants and Jets NFL football stadium, along with Gural's racetrack, was expected to be one of the casino sites should voters have approved the measure.
"Horse racing in New Jersey has been destroyed," Gural said last fall. "There will be a casino at the Meadowlands. There has to be."