Tioga Downs Opens in New York, Bringing Casino Gambling to the Empire State At Last
Posted on: December 2, 2016, 03:20h.
Last updated on: December 2, 2016, 03:23h.
Tioga Downs, upstate New York's first casino, finally opened its doors on Friday. Located in Nichols, just 30 miles west of Binghamton near the Pennsylvania border, the new gaming facility represents the victory of gaming in the Empire State after many legislative battles.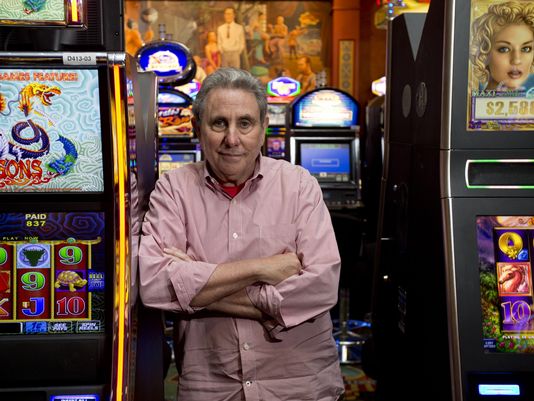 Despite being the last of New York's four new casinos to receive full licensing, Jeff Gural's expanded facility is the first to open to the public.
The racetrack, which was previously only licensed to host video lottery terminals (VLTs), today unveils 33 gaming tables, including blackjack, craps, and roulette, and a twelve-table poker room. There are also new restaurants and an event center. Meanwhile, an adjacent 36-room hotel complex remains under construction.
Proposition One
In 2013, voters in New York approved Proposition One, amending the constitution to authorize the licensing of up to seven private commercial casinos. A year later, four licenses were made available in as many different upstate areas.
Tioga was initially snubbed by the Gaming Commission, which awarded just three licenses, completely overlooking bidders for the Southern Tier area, in which the racetrack is located. The decision infuriated Gural, who is chairman of American Racing and Entertainment. He complained that Governor Andrew Cuomo had asked him to spend $800,000 of his own money to help pass Proposition One, and now was being rewarded with nothing.
Gubernatorial Intervention
Following pressure from the governor, and the submission of a revised plan from Gural, the Commission relented and reopened the bidding in the Southern Tier. Tioga was the only applicant, and was granted a full license just over a year ago.
The Commission said that Gural had increased his equity pledge from $5 million in the first bid to $48 million in the second, a fact that significantly improved the "financial stability" of the proposal.
Tioga Downs says the expanded facility with a casino will create between 748 and 807 full-time jobs for a relatively economically deprived area and expects to pay $11.6 million in taxes in its first 12 months, increasing to $21.6 million by 2025. It will pay an estimated $19 million to $24 million to the state in taxes and licensing fees, which is expected to grow to $28 million to $36 million by the fifth year of operation.
Similar Guides On This Topic
Latest Casino Stocks:
Retrieving stocks data...
Retrieving stocks data...
Retrieving stocks data...
Retrieving stocks data...
Retrieving stocks data...