Jeb Bush Latest GOP Candidate to Enter Republican Presidential Race
Posted on: June 15, 2015, 02:02h.
Last updated on: June 15, 2015, 02:08h.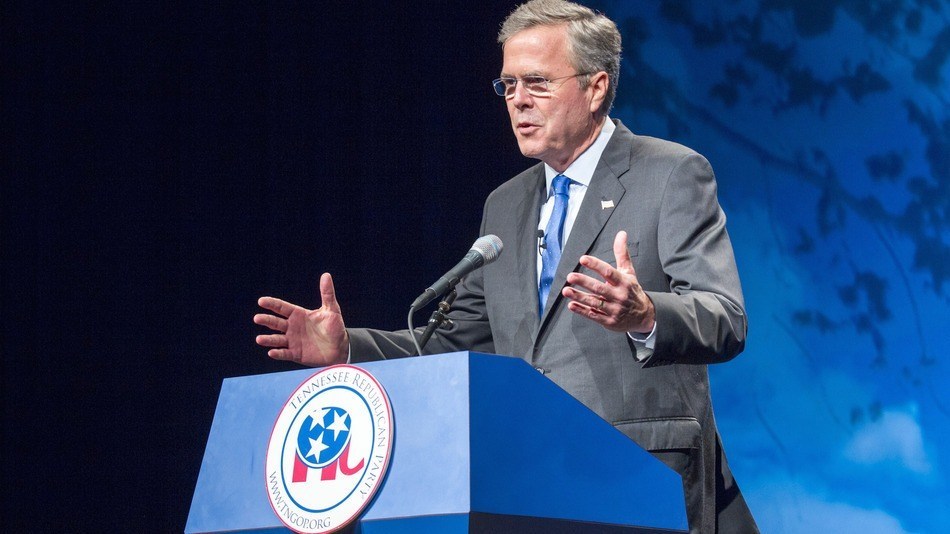 Jeb Bush joined the ever-expanding crowd of Republican candidates in the 2016 presidential election on Monday, with an announcement at Miami-Dade College in the afternoon. But unlike many of the more than a dozen candidates in the GOP field, Bush will be hoping to run from a position of strength, as he will be one of the favorites for the party's nomination in the early going of the campaign.
"In any language my message will be an optimistic one, because I am certain that we can make the decades just ahead in America the greatest time ever to be alive in this world," the latest Bush political dynasty candidate opined, using both English and Spanish to address the live and undoubtedly massive TV audience.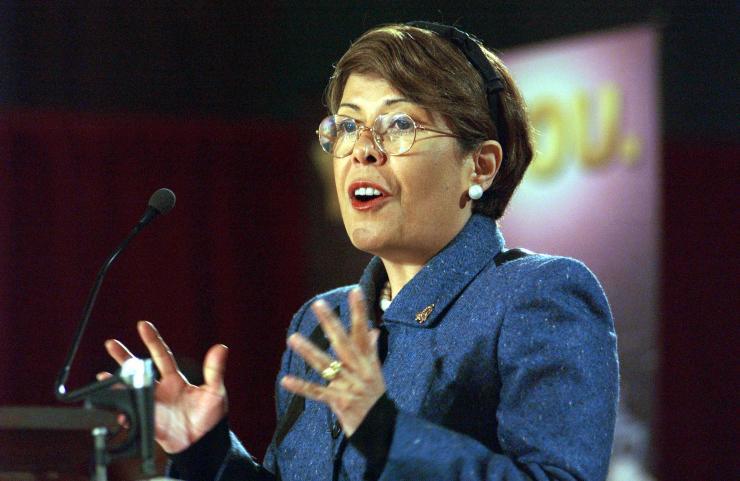 Columba Bush, who has been married to the politician for 41 years and was originally from León, Guanajuato in Mexico, will certainly be an important force in a country grappling with immigration and dual-language issues on an almost daily basis.
In fact, the story goes that Mrs. Bush did not even speak English when she married Jeb back in 1974. Her mother was reportedly a migrant worker  and food server.
Bush may need the help. Although the former Florida governor is often the leader in national polls of Republican voters, though that advantage is extremely narrow. In fact, it may be more accurate to look at Bush, Wisconsin Governor Scott Walker, and Florida Senator Marco Rubio as co-leaders at this early stage.
Strong Establishment Candidate
That said, Bush has plenty of advantages that will make his campaign a strong one. For one, he will have no trouble raising money.
One super PAC that is backing him had hoped to raise $100 million by the end of June, and while they'll almost certainly come up short of that goal, it's clear there will be plenty of funding for the Bush war chest.
He'll also have numerous endorsements from Republican establishment figures, as well as a name that voters are familiar with, although his Jeb! 2016 slogan seems to indicate he is trying not to ride on at least the most obvious of coattails. After all, that famous last name is a double-edged sword, depending on which voters you're talking to.
While both his father and brother have previously served as president, Jeb Bush is trying to avoid being seen simply as the next in line of succession, with a "royal" aspect that many voters may not be comfortable with.
Campaign Has Been Unofficial for Months
Of course, by any reasonable standard, Bush's campaign has been underway for months, but he has carefully skirted the line to avoid officially launching a campaign organization until now. Over the weekend, Bush told CNN that becoming an official candidate will allow him to better articulate his message to the American people.
"I think this transition to a candidacy will allow me to be more direct about my advocacy of the leadership skills necessary for the next president to fix a few things," Bush said while in, of all places, Estonia this weekend. "And as a candidate, contrary to someone who has been listening and learning along the way, I'll offer up alternatives to the path we're on as well, so I'll be more specific on policy."
Historically Opposed to Gambling
It's uncertain whether we'll get any details on Bush's gaming policies, but his past stances on gambling issues while governor of Florida make it pretty clear that he is no fan of casinos, as he strongly opposed gambling expansion in the state. His stances on Internet gambling are less clear, though it's hard to imagine he would be any friendlier to online poker and casino games than he was to their land-based counterparts.
Perhaps more importantly to his campaign, Bush may have to win over conservative voters who aren't necessarily on board with his stances on immigration and education, both areas where his wife may become an important campaign ally. He also recently struggled with questions over how he would have handled the war in Iraq, and fired his campaign manager just last week due to squabbles inside his camp.