Japan Government Mulling Changes to Integrated Resort Timeline
Posted on: June 30, 2020, 09:08h.
Last updated on: June 30, 2020, 12:48h.
The end of the bidding period for three integrated resort (IR) licenses in Japan could be delayed by Prime Minister Shinzo Abe's Cabinet, because of travel restrictions caused by COVID-19.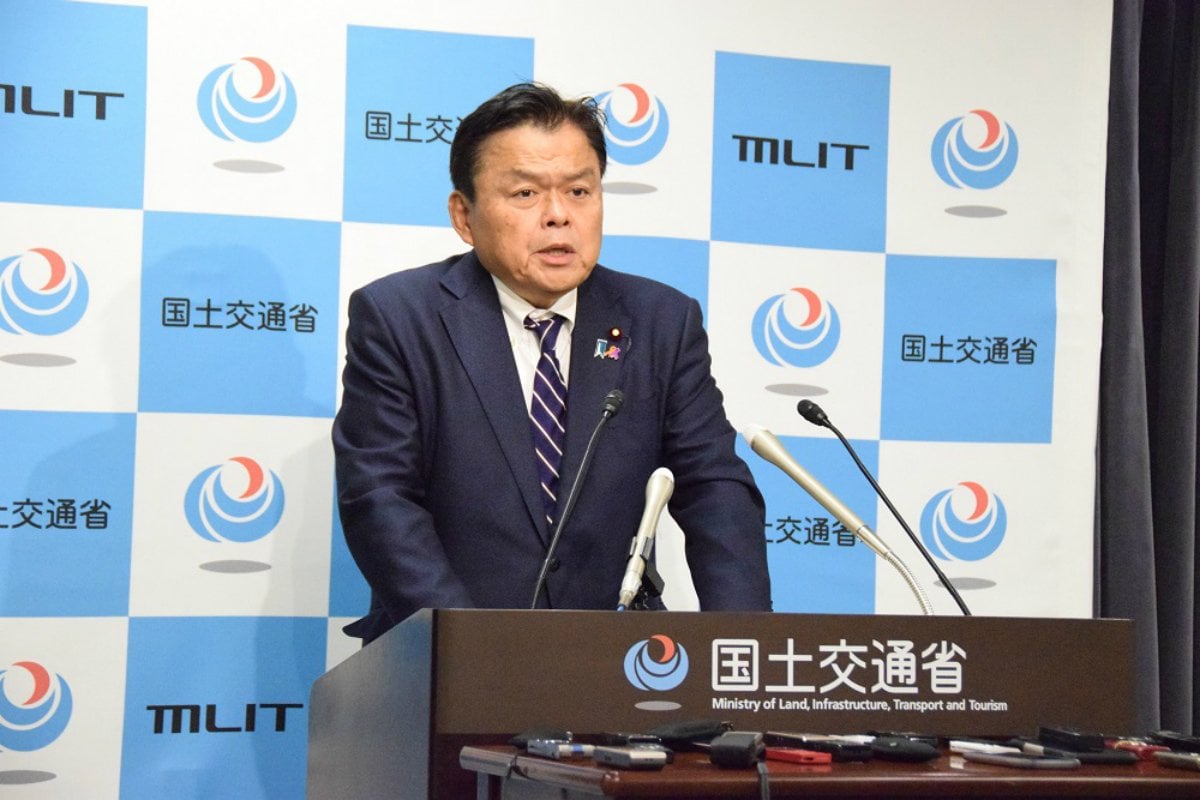 Land, Infrastructure, Transport and Tourism Minister Kazuyoshi Akaba revealed at a press conference this week that the federal government is reviewing the IR timeline. Akaba says his office wants to make sure there's adequate time for interested prefectures to field casino resort proposals and properly select the most qualified bid.
Currently, Japan's official bidding period will run January 4, 2021, through July 30, 2021. However, the COVID-19 pandemic has greatly reduced travel throughout Asia and made collaboration difficult between casino operators, prefectures, and local cities.
While the new coronavirus is spreading, we are in contact with the local governments that are planning to make bids and endeavoring to confirm whether there will be any problems meeting the application period from January to July next year," Akaba explained.
Akaba is one of 19 ministers that sits on Abe's cabinet. In 2016, the prime minister announced a bold plan to increase tourism and attract 40 million visitors by the end of this year. Abe wants the country to welcome 60 million visitors annually by 2030 and believes casino resorts can help the country accomplish such a lofty goal.
Setback After Setback
The coronavirus has disrupted life and business around the world.
MGM Resorts — viewed as the consensus favorite to be picked by Osaka — is headquartered in Las Vegas. Though the casino giant now has offices in Japan, travel restrictions have made it impossible for the casino's brass to come and go.
MGM has already formed a local consortium with Japanese financial services firm Orix. Last year, MGM announced its "Osaka First" policy and has focused all of its resources on Japan's second-largest city. MGM Japan LLC is being headed by Jason Hyland, the former acting United States Ambassador to Japan.
Osaka had hoped to have its integrated resort open in time for its hosting of the 2025 World Expo. But earlier this month, prefecture officials announced it would delay its own deadline for interested casinos to submit their proposals. Osaka leaders say the casino is now likelier to open sometime in either 2027 or 2028.
Wakayama has also delayed its request-for-proposal deadline from this November to January 2021. Nagasaki says it plans to pick a casino blueprint this winter.
Yokohama is the fourth and only other prefecture to officially declare its candidacy for one of the casinos. Yokohama will begin fielding casino schemes in August. Las Vegas Sands, once viewed as the front-runner for Yokohama, announced its withdrawal in May.
Bidding Process
Prefectures and host cities seeking to win one of the three commercial IR casino licenses will first review submitted proposals from interested gaming companies and their development partners. Once the winning submission is identified, the prefecture and casino consortium will then propose their scheme to the federal government.
Akaba's Land, Infrastructure, Transport and Tourism Ministry has established the Japan Tourism Agency. The agency will be tasked with deciding where the three integrated resorts will be located. The decision will be based on guidance from the federal government's National IR Basic Policy law, which is set to be finalized and issued by July 26, 2020.
The Japan Casino Management Commission will be in charge of regulating the casinos. It received an initial JPY6.4 billion ($59 million) budget in December.