Japan Gaming Congress Focused on Nation's Fledgling Casino Industry
Posted on: May 11, 2018, 09:00h.
Last updated on: May 11, 2018, 06:03h.
The Japan Gaming Congress began on Thursday in Tokyo, with delegates and government officials on hand to discuss a variety of issues and topics related to the future of casinos in the Asian country.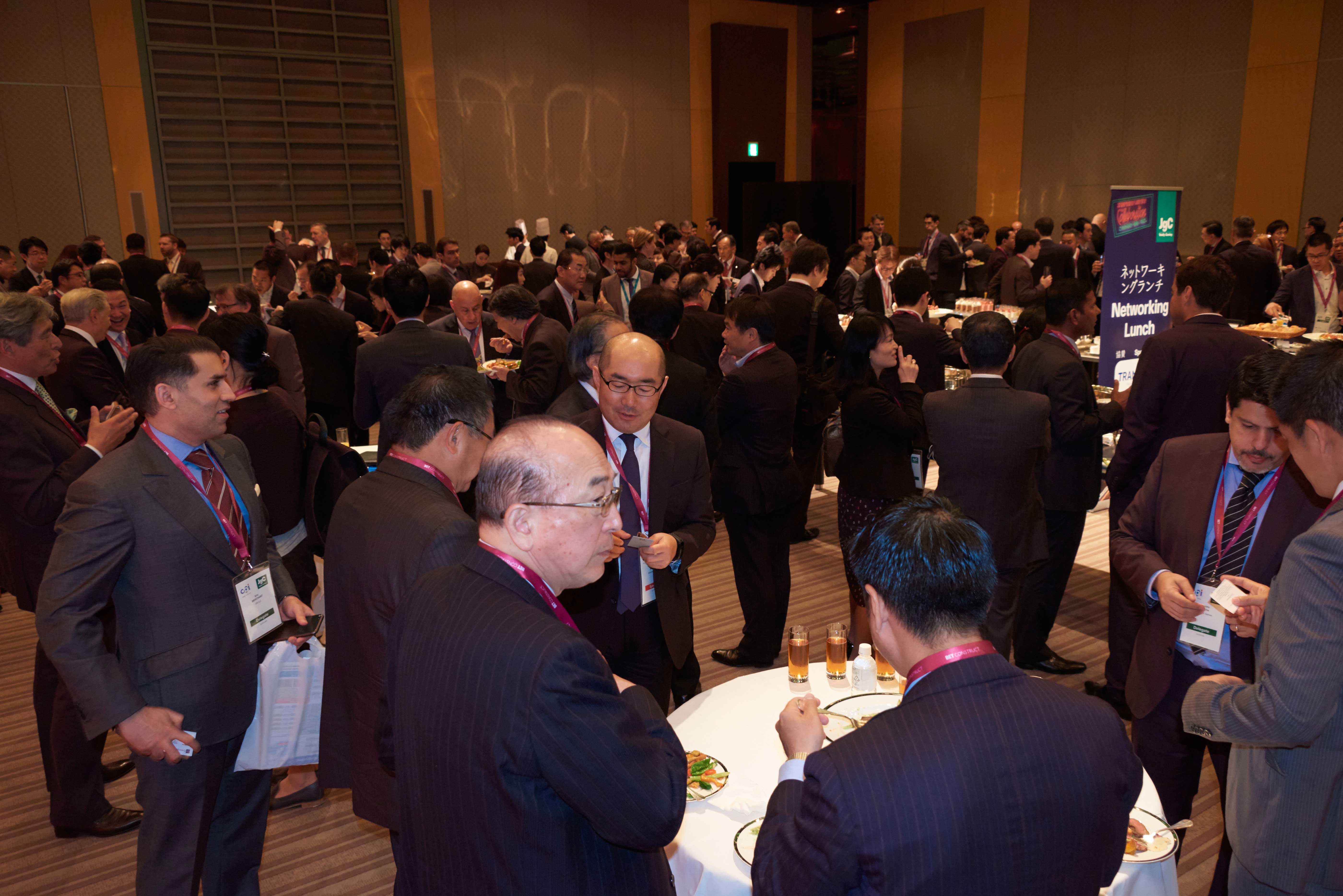 There's no absolutely guarantee that Japan will have casinos in the near future. But lawmakers are working towards passage of the Integrated Resorts (IR) Implementation Bill, which would allow for up to three casino resorts to be built in Japan.
Government Officials Rally Support 
The IR bill is somewhat controversial, as there's been some public sentiment against the idea of allowing locals to gamble in the resorts. The proposed legislation would limit Japanese citizens to a maximum of three visits each week, and would charge a 6,000 Japanese Yen ($55) entry fee to locals that would grant access for up to 24 hours.
In and around the Japan Gaming Congress, government officials sought to build support for the legislation. Yasutoshi Nishimura, Deputy Chief Cabinet Secretary of the ruling Liberal Democratic Party (LDP), made a surprise appearance for an address at the conference hall.
Nishimura said that he hoped for the IR Implementation Bill would be passed before the Diet (or Japanese parliament) ends its current session on June 20, so that resorts could be opened in the country as soon as possible.
"After this bill is passed we would like to build the government's policy," Nishimura told Inside Asian Gaming. "Based on this policy or regulation any prefecture, candidate city and IR operator can start to apply and then if everything proceeds smoothly I am hoping to have an IR here in Japan in the early 2020s."
IAG also spoke to Kiyohiko Toyama, a Member of the House of Representatives who is part of the Komeito Party, part of the government coalition with LDP. Toyama said that the bill would "need probably one-and-a-half months" to be passed by both houses, meaning it would be difficult — though perhaps not impossible — to finish before the end of the session.
Toyama also pushed back against media depictions of what a Japanese casino industry might look like.
"I understand there are negative side effects and that is okay to discuss, but I have seen a lack of balance in the way that IRs with casinos have been presented by the Japanese media," Toyama told IAG.
"So many Japanese people have been misled to believe without any concrete evidence that once any IRs with casinos open in Japan that they will become really bad places in terms of security, safety, and their influence over children," he added.
Mixing It Up
Representatives of a number of major gaming firms were also on hand to address the conference. Steven Tight, president of international development for Caesars Entertainment, told attendees that they would like to see Japan look at Las Vegas and its mix of gaming and non-gaming revenue sources as a model to follow.
"While there are many approaches to develop integrated resorts, Caesars would like to raise considerations — the Las Vegas model — as the most appropriate benchmark for Japan," Tight said, according to a report from GGRAsia. "Las Vegas, as a city that reinvents itself through its non-gaming entertainments, has become the world's undisputed entertainment capital."
Chris Gordon, president of Wynn Resorts Development, focused on his company's vision to create an entire entertainment district in a major city, rather than just a single large building, if Wynn Resorts is granted a casino license.
"Our concept with creating an entertainment district in a destination city is that by providing guests with an almost endless array of options both within and outside of the resort, they will not only have good reason to stay longer, but will also want to come back," Gordon told attendees.
Similar Guides On This Topic