Japan Casinos Will Be Big Business for Organized Crime, Vows High-Ranking Yakuza
Posted on: July 18, 2018, 03:00h.
Last updated on: July 18, 2018, 02:47h.
Japan's casino bill is said to be a "done deal" that will pass this week, according to sources within the Diet's Upper House who spoke to Inside Asia Gaming on Wednesday.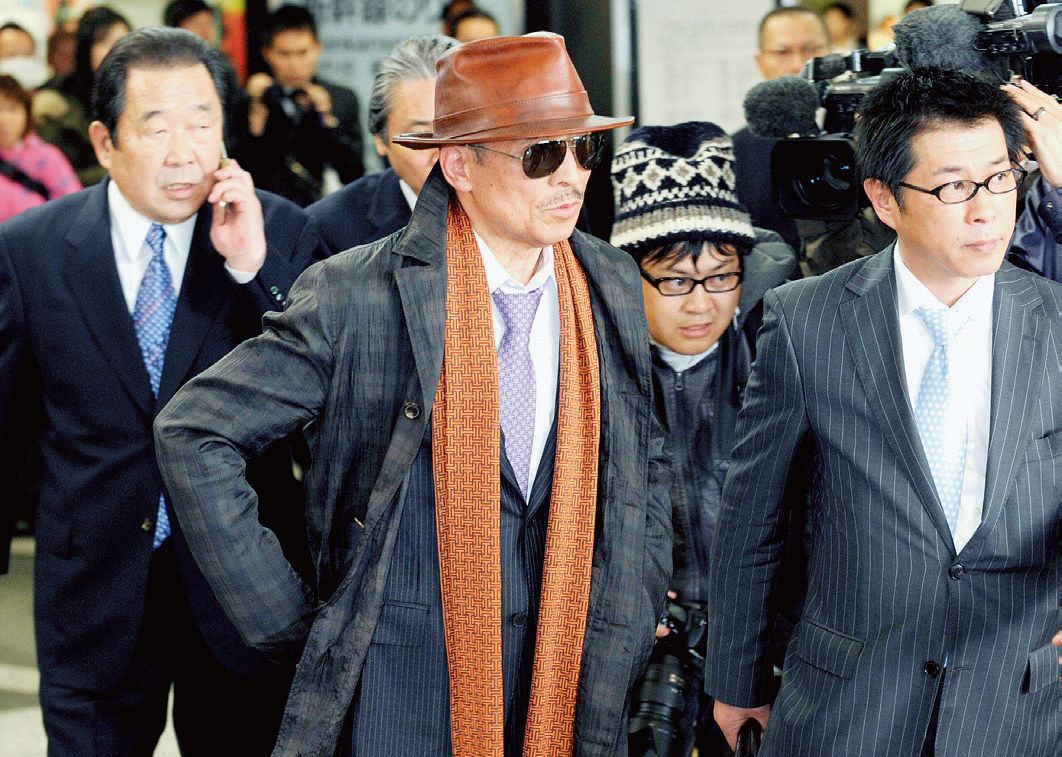 The enactment of the Integrated Resorts Implementation Bill will pave the way for a new casino market that could be worth $15 billion by 2025, according to Morgan Stanley, which would make it the second-biggest in the world after Macau.
International casino operators are eager to capitalize on the awakening of this potential sleeping giant, but according to the respected left-leaning national newspaper Ashai Shinbun (AS), an anti-social element is also observing the legislative process with interest.
"Once rules are decided on how to place restrictions on organized crime, we can begin thinking about ways to get around those legal barriers," a high-ranking member of the Yamaguchi-gumi yakuza organized crime syndicate reportedly told AS this week.
Yakuza Plot to Infiltrate Junkets
The underworld source said the yakuza is poised to infiltrate Japan's impending casino sector, most likely through loan-sharking and junket operations, just as the Hong Kong triads did in Macau in the 2000s.
By providing hotel accommodations and airline tickets for VIPs, we can then lend them money at exorbitant interest rates," the source said. "There is no way we would lose money."
AS described its underworld source as a member of a Kanto-region gang, which includes Tokyo and Yokohama, two likely destinations of future integrated resorts. Yamaguchi-gumi is the largest yakuza organization and one of the largest criminal organizations in the world, with more than 20,000 members.
It's also one of the richest, bringing in billions of dollars a year from illegal gambling, extortion rackets, the sex industry, arms trafficking, drug dealing, stock market manipulation and construction kickback schemes.
Repelling Yakuza
The Japanese government has been determined to develop regulations that will shut the yakuza out of its casino industry. Measures include limiting visits to casinos by Japanese nationals, whose movements will be tracked by the My Number identity cards.
Biometric identification technology – the scanning of fingerprints or irises, and facial recognition software – is likely to be employed to keep out self-excluded problem gamblers, as well as the criminal element.
But Makoto Watanabe, associate professor of communications and media at Hokkaido Bunkyo University, recently told the South China Morning Post that it may not be quite this simple.
"The government has said that it will take every measure possible to ensure that organized crime does not get involved in casinos, but they have become increasingly sophisticated in recent years, so it will be hard to determine which companies are legitimate and which are fronts for the underworld," he said.