Japan Casino Junkets Get Thumbs Down from Policymakers as Regulations Take Shape
Posted on: September 4, 2018, 02:40h.
Last updated on: September 4, 2018, 02:44h.
It's a no for Japan casino junkets, those VIP tour groups that bring high rollers from China into Macau: they won't be permitted to operate in Japan's forthcoming industry. That's according to a government advisor who says the tours won't mesh with the country's strict regulatory environment.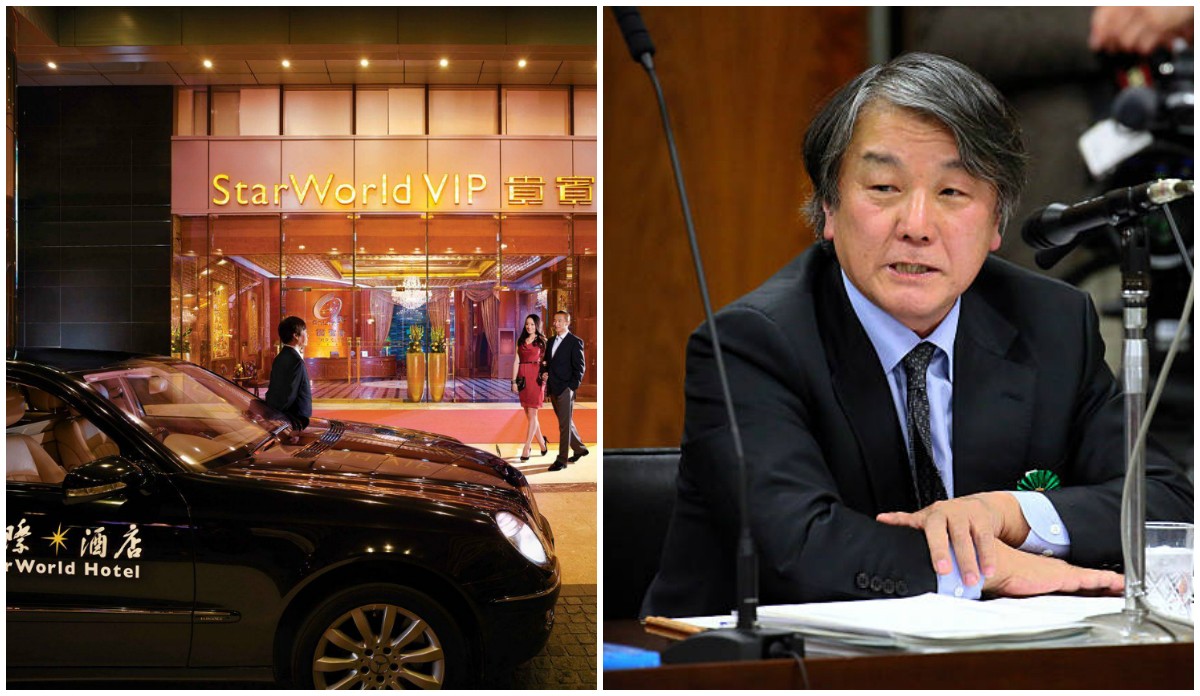 Japan's National Diet signed off on Prime Minister Shinzo Abe's Integrated Resorts Implementation Bill (IRIB) in July. The measure initially authorizes three multibillion-dollar casino complexes, taxes gross gambling revenue at 30 percent, and levies a ¥6,000 (US $56) entrance fee on locals.
There are numerous other regulatory conditions that lawmakers must determine, and specifics are beginning to materialize.
Late last month, Japan announced the formation of the Casino Administration Committee (CAC). The government agency will consist of roughly 100 members, and be primarily responsible for licensing control overseeing the three integrated resorts.
Junkets Thrown Out
Osaka University Commerce Professor Toru Mihara is advising the government in crafting its full integrated resort (IR) legal landscape. Talking with Inside Asian Gaming, he says junkets won't be allowed.
Casino activities are allowed only for licensed operators and cannot be entrusted to any third entity, including credit to patrons," Mihara explained. "That's thumbs down to Macau-type junkets that take risks, grant credit to patrons, and recoup gambling debts."
Junkets are the primary reason Macau quickly became the world's richest gambling hub after the People's Republic ended billionaire Stanley Ho's monopoly and began issuing new commercial gaming licenses in 2001. Gross gambling revenue soared from $3.5 billion in 2003, to more than $45 billion in 2013.
Then came Chinese President Xi Jinping's anti-corruption crusade in 2014, and law enforcement began more closely monitoring Macau junkets in an effort to crack down on the flow of money out from underneath the communist country's control. Macau, a Special Administrative Region returned by Portugal to China in 1999, remains a tax haven.
Partnering Up
Details on how the bidding process will be handled are also materializing. All of the world's major casino operators are licking their chops on the prospect of entering the 10th most populated country on the planet, and one that has a flourishing economy and several major business hubs.
Five of six Macau licensees — Las Vegas Sands, MGM Resorts, Wynn Resorts, Galaxy Entertainment, and Melco Resorts — are anxious to win one of the three licenses. Gaming industry analyst Jay Defibaugh, who works at brokerage and investment group CLSA in Tokyo, says operators will need to partner with local companies, as well as prefectures, to collectively bid for the permits.
"Throughout these next stages, local Japanese governments, Japanese corporates, and casino operators will be working to form consortia, based on shared visions for the IRs," Defibaugh said.
The aforementioned companies are already doing just that. Osaka, the presumed favorite to land one of the concessions, is being heavily courted by numerous casino executives. Local government records show that Governor Ichiro Matsui has met with 11 different casino representatives a whopping 119 times since May 2017.
With the legalization of commercial gambling unpopular among the general public, yet Osaka's government saying it would welcome such a venue, operators believe the prefecture is presently the safest bet. Leaders in Tokyo and Yokohama, two other leading candidate cities for licensure, have yet to publicly embrace an IR.
Similar Guides On This Topic