James Packer's Crown Resorts Splitting Australian Assets From International Holdings
Posted on: June 19, 2016, 10:09h.
Last updated on: June 18, 2016, 10:14h.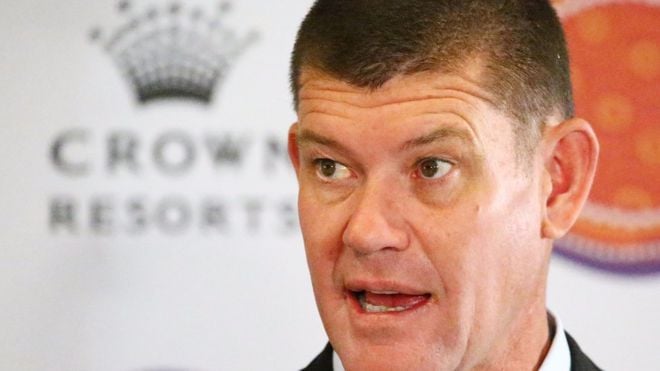 Crown Resorts is taking a page out of the Caesars Entertainment Corporation playbook and says it will split its company into two separate units in an effort to lessen the burden from Macau's struggling casino market and maximize shareholder value.
On June 15, Crown announced it would separate their strong performing casinos in Australia from the company's international holdings.
Crown Melbourne, Crown Perth, the proposed Crown Sydney, and London's Crown Aspinalls will remain under the Crown Resorts Limited conglomerate while City of Dreams Macau, Altira Macau, Studio City Macau, and City of Dreams Manila will be spun off into a new property trust.
"We believe that Crown Resorts' extremely high-quality Australian resorts are not being fully valued and the Crown Resorts share price has been highly correlated to the performance of its investment in Macau," Crown Resorts Chairman Robert Rankin said in a statement. "The proposed demerger reflects the different nature of Crown Resorts' controlled Australian operating assets . . . It will provide investors with greater investment choice and transparency."
Cash Macau
Times are certainly tough in Macau, the gambling epicenter of the world and the only place in China where commercial gambling is permitted. Annual revenues have plummeted from $45.2 billion in 2013 to $28 billion in 2015 as the special administrative region is being forced by the Chinese government to clampdown on VIP junket operators.
The downturn has negatively impacted all parties invested in Macau. From Wynn to Las Vegas Sands, Crown isn't the only game in town struggling. That being said, the bigwigs all remain committed to Macau, and that includes Crown.
"Crown Resorts continues to have great faith in the long-term development of the Macau market," Rankin explained. "Macau remains the world's most important and exciting gaming market."
A coalition has been formed on behalf of VIP operators to combat China's anti-corruption measures and suppression of the industry.
Junkets, which have been responsible for about two-thirds of Macau's overall gaming revenues in years past, created the Macau Gaming Information Association (MGIA) in February. The MGIA is "committed to promoting the healthy development of the gaming industry in Macau," and seeks to safeguard "the lawful rights and interests of the gaming investors and employees."
However, even if the MGIA succeeds in accomplishing its initiatives, the Macau gambling economy wouldn't magically rebound as one of the association's primary goals is to better police gamblers known not to make good on their gambling debts. Junkets currently have no legal basis to go after gambling debts credited to VIPs, but the MGIA is trying to create a system to warn operators of known offenders.
Packer Goes Packing
Last August, billionaire James Packer stepped down as co-chairman of Crown Resorts, but stayed on with the company he founded in 2007 in a senior executive capacity.
Packer's engagement to Mariah Carey has made him more headlines as of late than his business performance.
In this week's release, the company announced Packer would be ceasing his vague senior executive role as well. Instead, Crown Resorts' major shareholder will continue working on improving and optimizing the company's returns.
Packer, who owns 53 percent of Crown Resorts Limited, will work free of a salary or hourly wage.