James Packer Resorts to Not Building One in Sri Lanka and Is Told: "Don't Let the Door Hit You On the Way Out!"
Posted on: February 2, 2015, 03:35h.
Last updated on: February 2, 2015, 03:43h.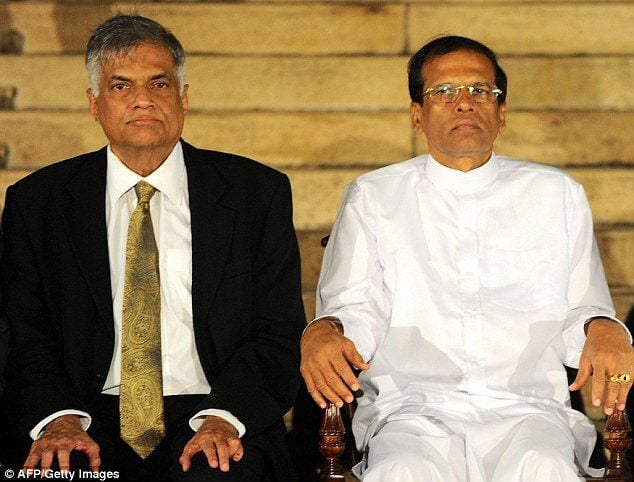 James Packer's Crown Group decided on Friday that it would no longer be interested in building a resort casino complex in Sri Lanka, pulling out of a planned $350 million development.
To put it lightly, the Sri Lankan government was less than pleased with Packer's decision, and made it clear that it's fine if he doesn't want to come to their nation, because they don't want him there, either.
"Packer says he will not come. Who asked you to come?" asked Sri Lankan Prime Minister Ranil Wickremesinghe in a statement. "Please don't come…not in this lifetime."
The fierce comments come on the back of a recent change in government in the country, as President Maithripala Sirisena came into power just this month after a sweeping electoral win.
Sirisena was backed by a party of Buddhist monks that strongly opposed the introduction of casino gambling in Colombo, the nation's capital. The previous administration had hoped that casinos and resorts would boost the nation's tourism industry.
Government Rescinded Tax Rebate, Won't Allow Casinos
That led to a decision by the new government late last week to eliminate a special five percent tax rate that would have been granted to Packer's planned resort, along with two other developments that were being built by foreign interests.
Just as significantly, the government determined that casinos would not be allowed in these resorts. That decision led Packer to back out of his project; another developer said his company would continue with its resort plans without a casino, and the third has yet to decide how it will proceed.
Crown Resorts responded to the news with disappointment, but the operator says it understands the decision.
"Crown Resorts respects the decision and on that basis the project would not be going ahead," a spokesperson for Packer's casino conglomerate said in a statement.
The Crown project had been approved by the previous government in December 2013, but construction had not yet begun. Had the agreement remained in place, Packer may have saved up to $1 billion in taxes over a 10-year period.
While gambling is mostly outlawed in Sri Lanka, loopholes in the law exist, and that has allowed small gambling halls to operate in the country for decades. However, the proposed resorts would have included the first major casinos in the nation.
Melco Crown Opens City of Dreams Manila
The loss of his planned casino in Sri Lanka may have only been a secondary concern for Packer this week, however, as he was in Manila on Monday to talk about the opening of a new Melco Crown Entertainment resort in Manila.
Known as City of Dreams Manila, the glimmering resort is the second resort casino in Entertainment City, which the Philippines hopes will become a gambling hub that can rival Macau and Las Vegas.
Packer, seemingly unfazed by the events in Sri Lanka, appeared with fellow billionaire Lawrence Ho to officially open City of Dreams.
"I had high expectations, and the property has exceeded my highest expectations," Packer said of the brand-new complex. "I'm so proud to be here and I genuinely think that City of Dreams Manila is a world-class property."
"Our vision was always to find [the] greatest locations in Asia for integrated resorts," Ho added. "We've been very selective. After Macau, Manila is really the first place we decided to go into."