Jake's 58 Casino Incoming President Excited for Long Island Expansion
Posted on: October 24, 2022, 10:37h.
Last updated on: October 24, 2022, 12:21h.
Jake's 58 Casino Hotel on Long Island wants to become a more luxurious resort destination for New Yorkers.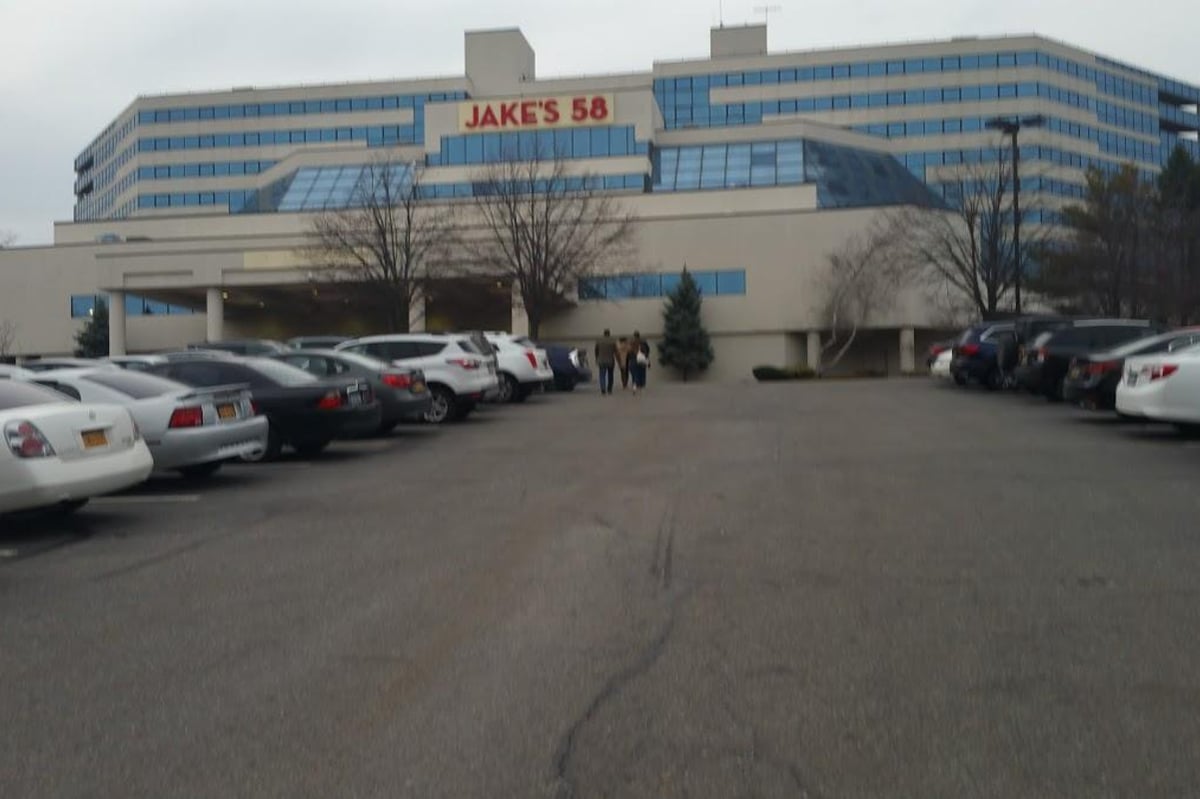 Since its opening in February 2017, the Islandia, NY, casino has offered guests nearly 1,000 video lottery terminals (VLTs). But aside from the gaming machines, the former Marriott hotel turned VLT casino was light on amenities.
In the coming months, the casino plans to expand its gaming and non-gaming attractions. The project will be overseen by outgoing New York State Sen. Phil Boyle (R-Islip). Come January, he will take on his new role of president of Suffolk OTB, the Long Island off-track betting and VLT operator that owns and manages Jake's 58.
"The sky's the limit," Boyle told Newsday of Jake's 58's future. "I think Jake's can be even more successful than what it is."
Jake's has certainly been a success during its first half-decade in existence.
The VLT property is the most profitable video lottery casino in the state outside of New York City. During the casino's 2021/22 fiscal year (April 1, 2021, through March 31, 2022), Jake's 58 won more than $248.7 million off of gamblers. Only Resorts World New York City ($628.4M) and Empire City Casino at Yonkers Raceway ($315.4M) generated more VLT gross gaming revenue.
Jake's is named after the Louis Jacobs family, which owned the casino's physical assets until last year, when Delaware North — controlled by the family — sold the property to Suffolk OTB for $120 million. The "58" in the casino's name refers to the Long Island Expressway exit number at which the casino is located.
Machines Doubled
Jake's 58 Casino Hotel wants to expand the number of VLT positions it offers on its gaming floor. New York lawmakers earlier this year signed off on legislation that will allow off-track betting facilities with video gaming terminals in Suffolk County to host up to 2,000 VLTs. Currently, Jake's is limited to a maximum of 1,000 VLT machines.
The Jake's 58 Casino expansion statute was cosponsored by Boyle. The measure passed the state House and Senate over the summer, but still needs New York Gov. Kathy Hochul's (D) signature.
I think I can leverage my contacts made over three decades in government to help Suffolk OTB get to the next level," Boyle added about his future leading Suffolk OTB and Jake's 58.
If Hochul signs the Jake's 58 VLT expansion bill as expected, the casino will undergo numerous other resort upgrades, Boyle said.
Boyle says the property will invest in Atlantic City-like amenities and attractions, along with increasing the number of parking spaces from 600 to about 2,000. That includes upgrading the property's restaurants and exploring a retail sports betting license.
Each of the casino's 227 hotel guest rooms is also set for a refreshing, Boyle detailed.
New Jake's, Same Value
While Boyle says Jake's 58 is set for an overhaul, some things won't change.
We'll always have the gaming that we have now and the video lottery terminals and the great entertainment value," Boyle explained as he detailed ideas to incorporate a sports betting facility into the casino.
By adding gaming machines, revitalizing the casino's hotel rooms, and possibly building a sportsbook, Boyle believes the future Jake's 58 will offer "an entirely new experience" for both new and longtime guests.