Isadore Hall, California Gaming Lawmaker, Locks Horns with Opponent in Ugly Congressional Race
Posted on: October 29, 2016, 10:00h.
Last updated on: October 28, 2016, 10:34h.
California State Assemblyman Isadore Hall's (D-35th) bid for Congress has descended into a mud-slinging match with his opponent Nanette Barragan. Hall, who has been called a champion of the gambling industry and is a former co-sponsor of California's online poker legislation, is seeking to replace outgoing Representative Janice Hahn in the 44th Congressional District.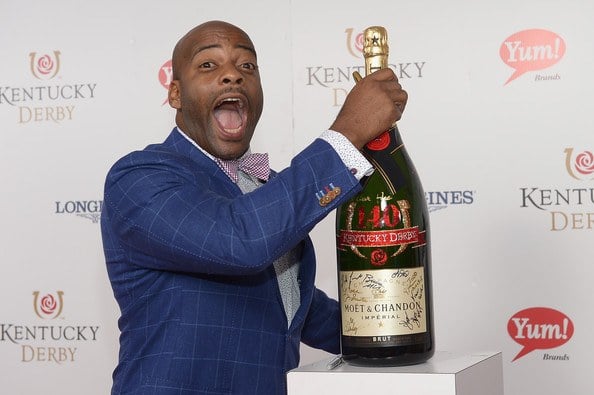 But this week Barragan, a fellow Democrat and former Hermosa Beach City Council member, labeled Hall a "slimy" politician who accepts cash for votes and exploits campaign finance laws in pursuit of the "high life."
"Worst Kind of Politician"
"I don't think we should send a man to Congress who could have a black taint on the party with the number of ethical issues surrounding my opponent," Barragan said. "This is the pattern of somebody who thinks they're above the law. This is the worst type of politician who talks out of both sides of his mouth.
"People are sick and tired of politicians who think they're above the law," she added. "(Hall) is the worst abuser of campaign funding and taking lavish trips everywhere."
Hall, whose online poker bill failed to make any headway during the legislative session last year, is a former Chair of the Committee on Governmental Organization, which overseas gambling in California.
He was elected to the California Senate in December, and by March, had announced his decision to run for Congress. By June, he had raised twice as much as Barragan, some $369,000, a third of which is composed of donations from the gambling industry.
"Extreme Leftist"
Barragan criticized Hall for taking large donations from tobacco companies also, as well as the oil and gas industries, and claims he has permitted oil company loopholes to remain in state law in return for these donations.
She also criticized him for accepting regular trips around the world, paid for by special interest groups. And for good measure, she claimed he supported child molesters, for his reinstatement of a high school basketball coach who had been convicted of sexual offenses with a minor.
Hall denied he ever took cash for votes, and emphasized that all trips he had taken had been approved by Congress. He also branded Barragan an "extreme leftist," whose former career in Wall Street banks involved foreclosing the homes of poor families.
"She expedited foreclosures on illegal immigrants," he said. "She was a Wall Street attorney working for financial institutions that crippled communities. She's not from our community. She has made her money off the backs of poor people and has purchased a multimillion-dollar house in Hermosa Beach."
Perhaps they've been studying the Trump/Clinton playbook.