India's Casino Hub State, Goa, to Impose Locals Ban on Sector
Posted on: April 17, 2017, 12:00h.
Last updated on: April 17, 2017, 12:19h.
Goa's Chief Minister has announced that a full ban on locals gambling in the Indian state's casinos would be implemented in "the days to come."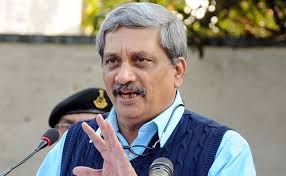 "I sincerely believe that gambling is not good," Chief Minister Manohar Parrikar told India's DD News in an interview on Saturday. "If we can, we should remove it from the state. It is human nature to gamble that is why we cannot eradicate it completely, but definitely we cannot encourage it," he said. 
"That is why we had decided on a policy to ban Goans from going to casinos. A lot has been done about it, and in the days to come there will be complete ban on locals going to casinos," he added.
Timeline Unclear
It is unclear whether Parrikar means that a ban will be enforced literally within the next few days, or whether he is speaking more figuratively about an unspecified date in the future.
The idea of the ban was first raised as part of new, stricter framework of gaming regulations, proposed in February 2016 by the Hindu nationalist Bharatiya Janata Party (BJP).
It's been a trying time for the state's 11 land-based and six floating casinos under the BJP, which rules nationwide, as well as locally in Goa.
First, there was the government's sudden, jolting decision last November to scrap 86 percent of all rupees in circulation, as part of a process of demonetization designed to stamp out tax evasion, corruption and terrorist financing.
With little warning, high-denomination notes were declared illegal tender, while Indians were given a December 30 deadline to deposit their bills into a bank or Post Office or forcing them to declare money that may have been earned on the black economy and otherwise stashed away. But the sudden drying up of cash left the casinos, temporarily at least, without enough currency to pay their customers.
Liquor Ban
Meanwhile, a Supreme Court ban on liquor sale within 500 meters (546 yards) of highways in Goa means that around 3,200 venues, including bars, restaurants, casinos and supermarkets have been forced to go teetotal, seriously threatening its status as a India's "party destination."    
"It is going to severely affect the business which Goa, as a party destination, used to get, as people will have to hunt places where they can enjoy a drink," said Duttaprasad Naik, president of Goa Liquor Traders Association.
The government has also ordered that five floating casinos on the Mandovi River must find a new place to berth or lose their licenses.      
Similar Guides On This Topic