India Contemplates Legal Casinos and Sports Betting, $60 Billion at Stake
Posted on: March 6, 2017, 04:20h.
Last updated on: March 6, 2017, 04:24h.
India is the latest country to examine the possibility for legalizing gambling, and appears open to changing existing statues. The Law Commission, the country's top law panel, is reviewing the feasibility of making sports betting and casinos legal, as well as other forms of wagering.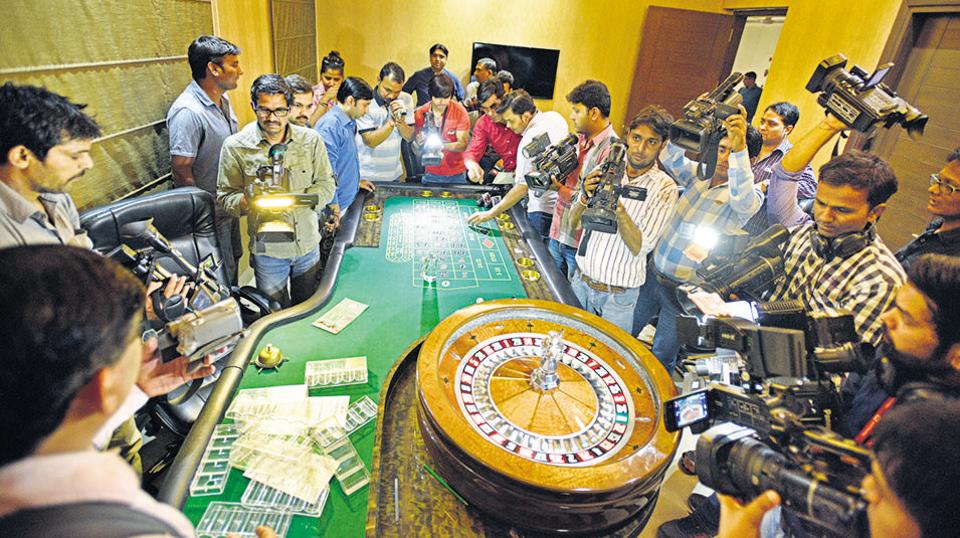 The motivation is financial. The Indian gambling market, both legal and illegal, is estimated at $60 billion annually, and the government would like more control over that money. Regulation would be the easiest way to eliminate illegal operations and bring in more revenue.
"Regulation and taxation can yield large amounts of revenue for the exchequer and check crime," Maj Rajpal Singh, Federation of Indian Chambers of Commerce and Industry (FICCI) director told the Hindustan Times.
Managing Internet Gambling
The Public Gambling Act of 1867 is antiquated, written in a time when computers didn't exist, yet the country still adheres to many tenets of the legislation.
Internet gambling is a grey area within the law and though illegal, authorities have found it difficult to enforce.
"It (betting and gambling) is already happening through the internet and it is hard to stop in the absence of an updated law," a member of the commission said.
There are casinos in India already. The states of Goa and Sikkim have legalized land-based gaming which are the sole hubs of casino regulated play in the country.
Inching Towards Legalization
Commission chairman Justice B.S. Chauhan recently attended a three-day conference in London, according to the Hindustan Times. It was a fact-finding mission and presenters gave talks on regulation, lotteries, and betting. Most associated with the issue saw his presence as a sign that the country is leaning towards legalization.
In another positive step, the Supreme Court asked the organization to study the possibility of betting on cricket. It's the national sport, but has been besieged by match-fixing scandals by organized crime and large amounts of illegal betting. Changing the law to legalize most forms of gambling would  take away the power of cartels.
"According to the Public Gambling Act (1867), all kinds of gambling in India are illegal," said Vikrant Pachnanda, a Delhi high court advocate and managing editor of India Law Journal, a periodical that expresses views on topical legal issues. "But unlike in the US where there is the American Internet Gambling Prohibition Act [editor's note: this bill was defeated in 1999, presumably he means the Unlawful Internet Gambling Enforcement Act of 2006, which did pass], no specific laws exist in the Indian system that bar online gambling."