Illinois Won't Distribute Gambling Revenues Until Budget is Reached
Posted on: July 31, 2015, 02:16h.
Last updated on: July 31, 2015, 02:27h.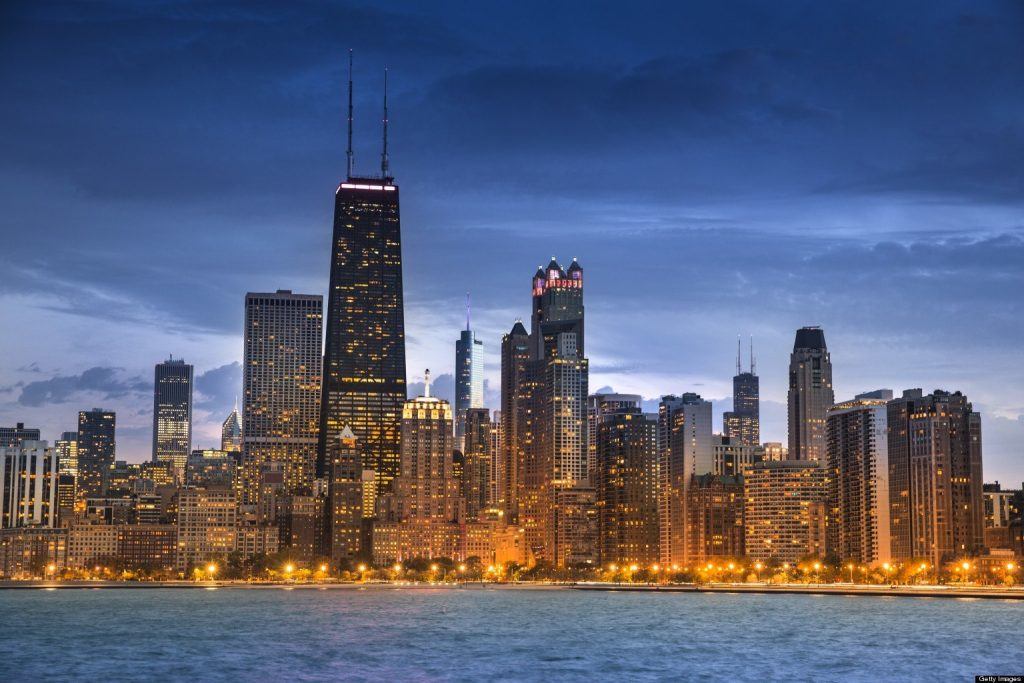 Illinois has seen money from video gambling terminals raise plenty of funds for towns and cities across the state.
But that gravy train could be held up for a while if the state legislature can't reach a budget agreement.
Governor Bruce Rauner has said that all video-gambling revenue in the state will be withheld until lawmakers can resolve a budget dispute, a move that could keep millions of dollars out of town and city budgets in the meantime.
A spokesperson for the governor said that without a balanced budget, the state simply doesn't have the authority to distribute such funds.
Legislature, Governor Battle Over Budget
Both the Illinois State House and Senate have passed versions of a budget, but the largely Democratic legislature is now locked in a battle with Governor Rauner, a Republican, who vetoed that budget measure.
Rauner and his supporters say that the budget is out of balance, while legislative Democrats say that the governor wants non-budgetary items to be approved as a condition for even talking about a budget compromise.
"We've had unbalanced budgets since the year 2000 and that's why we're in the mess we're in today," said State Representative Dwight Kay (R-Edwardsville). "Trying to do it differently with a Turnaround agenda should be refreshing. We shouldn't be fighting it, we should be embracing it."
But Democrats say that they have already included cuts in the most recent budget, and that the governor's refusal to discuss their proposal is dangerous for the state.
"It's something we've never seen in Illinois and I don't know that we've ever seen it in any other state in the nation," said State Representative Jay Hoffman (D-Belleville).
Lack of Budget Halts Payments by State
The budget stalemate has put Illinois in a position where it cannot legally pay many of its obligations, as a budget is required in order to distribute the money.
Governor Rauner has said that this includes distributing payments to municipalities that allow venues like bars and restaurants to host video gambling terminals.
It's not entirely certain that this is the case: the Illinois Comptroller's office is currently reviewing the legalities of the situation to determine exactly what the state can and can't do.
But for now, towns and cities across the state are preparing not to receive the money at least in July, and perhaps for longer.
"It's very disturbing because once again the cities and the counties and the villages in Illinois are being used as pawns in this whole Rauner/Madigan fiasco," Darryl Lindberg, mayor of Loves Park and a former president of the Illinois Municipal League, told the Rockford Register Star. "It's very unfair to the people we serve. We don't have a property tax, so we use that money to shore up our budget."
Different municipalities have taken the news in various ways, with some believe they'll be more impacted than others.
"It does affect our revenue stream, because we've budget for it, and expected it to come in so we can pay our bills," Wheeling Village President Dean Argiris told the Chicago Tribune. "In the big picture, it's a small percentage of our budget, but we still depend on it."
While local officials across the board have expressed dismay that the money might be withheld from them, however, some say it will have little or no impact on their budgets provided the impasse doesn't last for too much longer.
"We have enough money in our operating budget to cover it until such time as it's resolved," Waukegan Mayor Wayne Motley told the Tribune. "We're OK for a while."
Most Read