Illinois Rep Bob Rita OffersTwo Plans for Chicago Casino Expansion
Posted on: April 18, 2014, 05:30h.
Last updated on: April 17, 2014, 12:38h.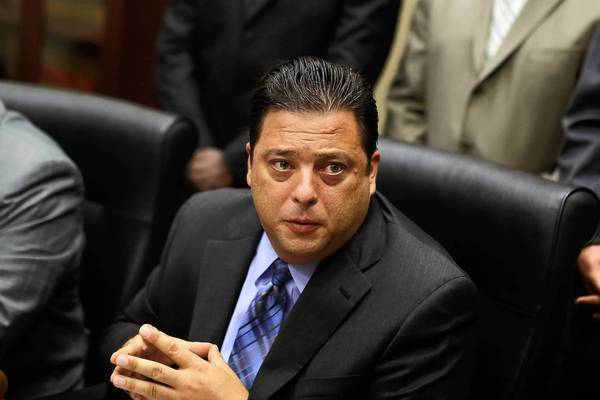 It's not hard to imagine just how lucrative a massive casino placed in Chicago could become. It's been a dream of many for years now, though never one that has come anywhere near fruition. Now, one lawmaker has put two proposals for such a casino before an Illinois House committee – though the odds of either ultimately passing into law are slim at best.
Two Plans, One Man
Representative Bob Rita (D-Blue Island) has put together two versions of a plan that would bring casino gambling to Chicago. In the first version, designed to appease as many interest groups as possible, five new casinos would be authorized. That would include a Chicago casino with up to 4,000 games, along with smaller casinos in Rockford, Danville, Lake County and another suburb to the south of Chicago. It would also give racetracks the right to host a varying number of slot machines, up to 600 for locations in Cook County.
But that's not the plan that received the attention of the Illinois House. It's an alternative Rita-backed plan – one that would approve only a single casino with up to 10,000 games in Chicago – that promised to cause plenty of heated arguments on both sides of the issue.
Chicago vs. Downstate Illinois
Rita is hoping that by talking to lawmakers, he can convince them that a massive Chicago casino will benefit the entire state. His plan would see half of all revenues from the proposed casino fund projects throughout the state.
"It's part of the process of moving this forward," Rita said before the hearing. "We have never had a full in-depth conversation or a hearing of a Chicago-only option."
The single-venue plan is favored by the Chicagoland Chamber of Commerce, which said at the hearing that they would like a casino in the central area of downtown Chicago. Governor Pat Quinn has also suggested that this version of the bill is more likely to earn his support than previous bills that he has vetoed.
But politicians from the rest of the state are predictably suspicious of any plan that would expand gambling only in the city.
"The purpose [of gambling expansion] was to help economically distressed communities," said state Representative Chad Hays (R-Catlin). "I would suggest that downstate taking the leftover crumbs from Chicago is a laughable assertion that no downstater would bite on."
A Word from the Mayor
Danville Mayor Scott Eisenhauer also weighed in against a Chicago-only plan.
"The opportunity to add downstate job creation and revenue growth far outweighs the advantages of a Chicago-only license," said Eisenhauer, who also planned to attend the hearings.
Representatives from social groups spoke at the hearings to say that they were worried about the impact a massive casino would have on the state. Meanwhile, other casinos worried that a large venue in Chicago would hurt their businesses. And the horse racing industry opposes both the single-casino and broader expansion plans, as they want even more slots available at their tracks.
With so much opposition from around the state, many lawmakers feel that only a broader gambling bill has any chance of success.
"Rita's worked very hard on this," said Lou Lang (D-Skokie). "But I don't think a Chicago-only bill can pass."
Similar Guides On This Topic