Illinois Gaming Board Requiring Protective Equipment, Limited Capacity When Casinos Reopen
Posted on: June 11, 2020, 08:22h.
Last updated on: June 12, 2020, 09:27h.
Illinois regulators released a set of guidelines on Tuesday for casinos to reopen in the state, putting an emphasis on social distancing protocols and regular deep cleanings.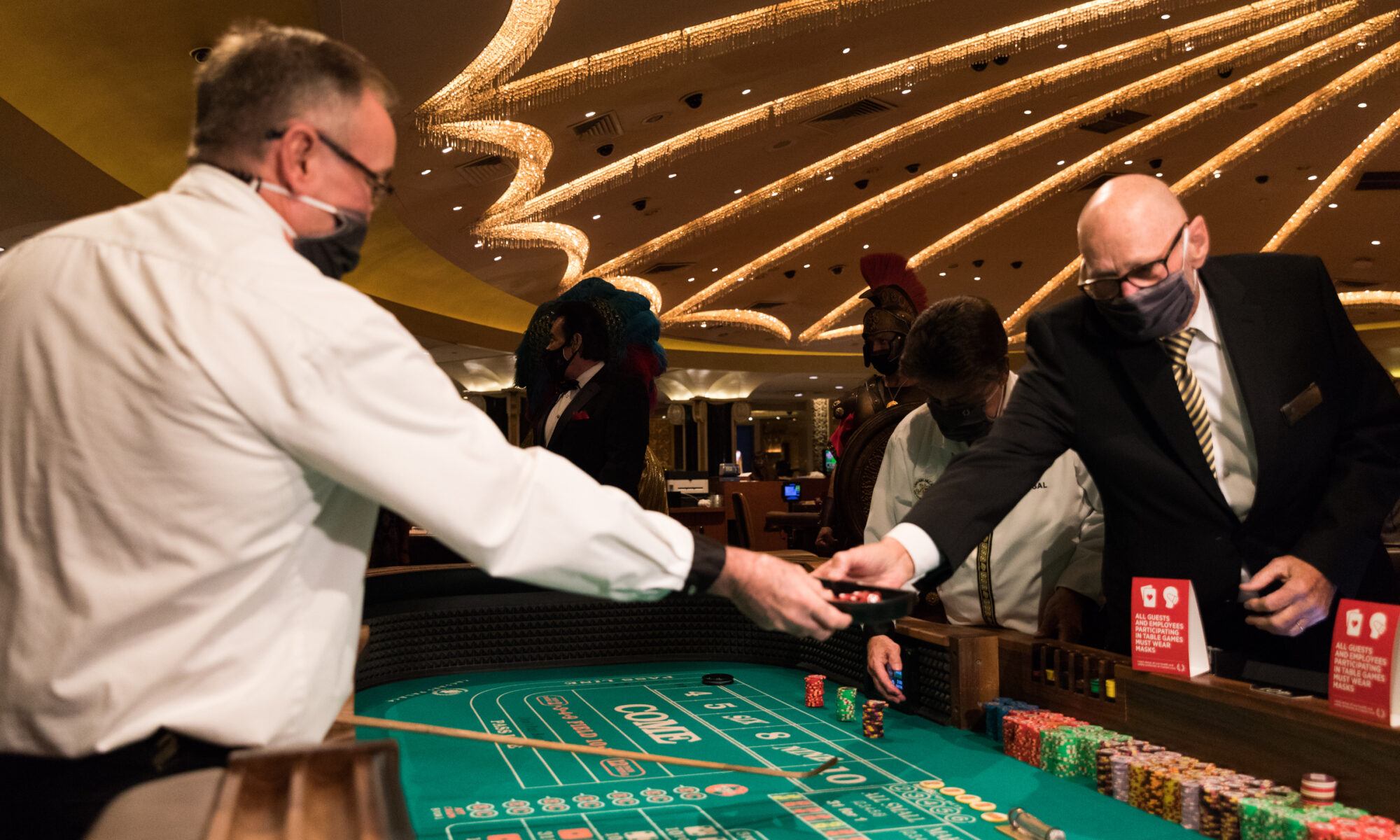 The Illinois Gaming Board did not announce an opening date for the state's casinos, saying that each operator must first submit a plan showing how they will follow the new regulations.
Deep Cleaning, Social Distancing Required
The new rules are similar to those casinos are implementing in Nevada, where gamblers began returning to resorts on June 4.
All Illinois casinos must cap themselves at 50 percent capacity, just as in Las Vegas and Indiana, among other jurisdictions. The guidelines require both employees and gamblers to wear "some types of face covering." Several common allurements won't be able to reopen immediately, including buffets, poker rooms, and any promotions that can't be conducted while maintaining social distancing.
Behind the scenes, operators will take on added responsibilities. Casinos must screen employees daily and provide workers with free personal protective equipment. They must also regularly disinfect dice, chips, cards, and other gaming equipment.
While the guidelines don't provide a reopening date, operators are hoping that they can get back to business as quickly as possible. Illinois Casino Gaming Association executive director Tom Swoik told the Chicago Sun-Times that he's hopeful casinos will be able to reopen on June 26, when the state could advance to Phase 4 of its COVID-19 reopening plan, provided there are no new setbacks.
Our public health officials are talking to casino owners and other experts to try to figure out how you could do it," Illinois Gov. J.B. Pritzker told reporters last week. "We've heard a lot about this out of Las Vegas, of course. But, look: the goal here is to get everybody back to work, but to do it safely."
When casinos reopen, they may have a new offering for their visitors to try. On Thursday, the Illinois Gaming Board granted sports betting licenses to seven casinos. However, each casino will still have to separately request approval if they want to take online or mobile bets.
Several States Tentatively Opening Casinos in June
Regulators also set reopening guidelines for the thousands of video gaming locations throughout Illinois. Operators must either space out their slots or install partitions between the machines before customers can return.
Illinois casinos closed on March 16, around the same time as gaming venues across the country. Casinos in the state lost more than $100 million in the first month they were shuttered, according to an estimate by Swoik.
In recent weeks, the casino industry has taken tentative steps toward a return to normalcy. Louisiana casinos began reopening on May 18. In Indiana, casinos may reopen as early as June 15, provided they enforce social distancing by spacing slot machines and limiting the number of people at tables. Meanwhile, Maryland casinos can begin opening on June 19.
Similar Guides On This Topic