Illinois Casino Expansion Could Move Forward Without Grand Bargain
Posted on: April 3, 2017, 12:00h.
Last updated on: April 3, 2017, 10:40h.
An Illinois gambling bill (SB 7) that would authorize six news casinos across the state could move forward with or without without the state's "grand bargain" budget resolution, according to one of its sponsors.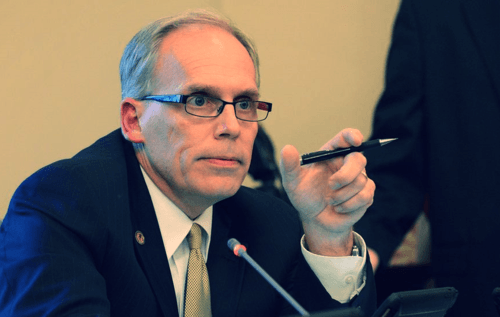 The State Senate approved the bill in early March but the legislation remains in limbo while lawmakers try to agree on a package of economy-boosting bills to end the budget standoff.
The two-year impasse between the Democratic-controlled House and the state's Republican Governor Bruce Rauner is the longest any state has gone without a spending plan in almost a century.
Illinois' grand bargain, a sprawling, bi-partisan compromise plan that includes the casino bill, was supposed to fix all of this and institute a series of economic policies to ease the state's economic woes.
Except that much of the plan was pulled in the Senate last month.
Back then, Senate President John Cullerton (D-Chicago) accused Rauner of "injecting himself into the proceedings" and hijacking the deal.
Bill Has Backing to Pass
But on Sunday Senator Dave Syverson (R-Rockford) told the Journal Star that if the grand bargain dies, SB 7's supporters in the legislature would sever it from the wider package and try to pass it separately. Moreover, he believes the bill has the necessary support in both chambers.        
"If the overall grand bargain doesn't move as we hoped it would, certainly our goal would be to have this one move forward because it does help all parties and it does help parts of the state," Syverson said.
"We hope this is one of those bills … that both chambers and both parties can look at and take some credit for. This is really something that shouldn't be caught up in some of the more controversial issues going on. Hopefully (this) helps open the door for some of the other bills that can be negotiated and passed in a bipartisan basis as well."
Casinos on Dry-land
The bill, if enacted, would transform Illinois' gambling sector, ushering in a completely new era of land-based casinos. Currently, casino gaming is limited to riverboats along Lake Michigan and the Illinois River.   
It would permit, for the first time, a casino in Chicago itself, as well as in five other regions at yet-to-be-determined locations in Lake County, Rockford, Danville, Cook County and Williamson County.
Additionally, the legislation would allow the riverboat casinos to house 400 more slot machines as compensation while authorizing slots in terminals at Chicago airports and at four horse racing tracks.
According to Syverson, $1.5 billion flowed out of Illinois last year and into casinos positioned on the state's border and he wants to ensure that money stays in the state.
Similar Guides On This Topic