Blaze iGaming Platform Faces Backlash in Brazil for Allegedly Ripping Off Customers
Posted on: June 13, 2023, 07:11h.
Last updated on: June 13, 2023, 12:42h.
In recent weeks, online casino and sportsbook Blaze has become the center of a controversy involving figures like Neymar, Felipe Neto, and other Brazilian celebrities. The saga has unfolded, in part, because of a video on the use of influencers in the gaming industry. Still, there are allegations the iGaming platform is ripping off its customers as well.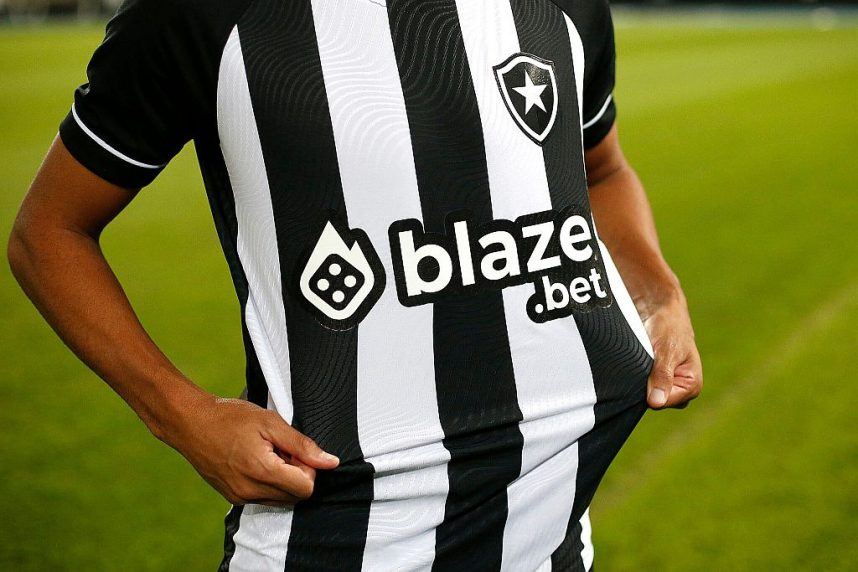 Operating in Brazil since 2019, Blaze has found success despite the country's lack of online gambling regulations. With the help of a gaming license from Curaçao, it has made a significant impact on the country's gaming market.
Blaze had already aroused distrust in Brazil. But two weeks ago the case gained international awareness. A video published by Daniel Penin titled "Take from the poor and give to influencers" put the wheels in motion.
Blazing a Path to Ruin
Penin's video, in which Blaze also faces accusations of money laundering, has already accumulated more than 4.6 million views. In it, he investigates who owns Blaze and how it's influencing online gaming in Brazil.
Penin accuses the platform of paying influencers every time a customer loses in betting. Some names mentioned in the video are soccer stars Neymar and Felipe Neto and comedian Carlinhos, as well as several social media influencers.
In addition, a survey carried out by the Organized Crime and Corruption Reporting Project (OCCRP), in partnership with the Brazilian cryptocurrency media platform Portal do Bitcoin, found 15 lawsuits against Blaze in eight Brazilian states. Blaze is one of many online gaming operators that accepts crypto.
In the last six months, the platform has accumulated more than 5,700 complaints on Reclame Aqui, a Brazil-based site where consumers can lodge complaints against companies. Most customers say they haven't received their winnings, or have had their account reset without notice. Out of almost 6,000 complaints, Blaze has reportedly only answered 18.
So far, Blaze hasn't officially commented. But the explosion of the case generated a wave of indignation. The public began to demand influencers and celebrities who publicized the company, of which Blaze reportedly had more than 400, to distance themselves from the platform.
Some listened, although not to the level their fans wanted. Neymar, for example, only limited comments on his Instagram feed. The Paris Saint Germain soccer star has been a big part of Blaze, and has faced investigations in France, where Blaze doesn't have a license, over the relationship.
Neto responded well, deleting Blaze promotions on his social media feeds and deleting a message from June 5 in which he defended the company.
Blaze's Strange Background
Blaze, which claims to have more than 40 million users, is operated by Prolific Trade NV, but not all the names behind the company are known. Through a shared address in Curaçao, there's a link between it and Trustmoore Curacao, which is ultimately owned by eMoore N.V.
eMoore is reportedly a part of the Malta-based company EM Group. There are also links that solidify the relationship between the two, with EM Group sharing office space in Malta with Trustmoore subsidiaries.
Adding to the intrigue, the owner of the "blaze.com.br" domain name is Erick Loth Teixeira. Penin used this information to conclude that he is the "owner" of Blaze in Brazil, an assertion Teixeira adamantly denies.
Loth did admit that Blaze hired him to "monitor the performance of advertising." Why the company felt it was necessary to make him the registrant of record for the domain remains unclear.
Teixeira calls Penin "irresponsible" for publishing the video. He says it's full of "untruths" and is "misleading," calling the YouTuber's actions "reprehensible."
The drama is far from over, and it's very likely Blaze will face a formal inquiry soon. In developing its gambling reforms, Brazil has said it will push out all unlicensed platforms.
All operators who want to be in the country will need to have their headquarters there in order to apply for a license. That most likely means a background check that may confirm, or dispel, the video's allegations.