Brazil's Ongoing Match-Fixing Scandal Has New Accusations That Reach MLS
Posted on: May 11, 2023, 03:16h.
Last updated on: May 11, 2023, 11:40h.
Rigging sports contests to benefit sports bettors is big business that has its roots in all sports around the world. Brazilian soccer has an apparent endemic problem on its hands, with authorities continuing to uncover more proof of widespread match-fixing. It even extends to the US MLS, with the investigation mentioning Brazilian midfielder Max Alves of the Colorado Rapids.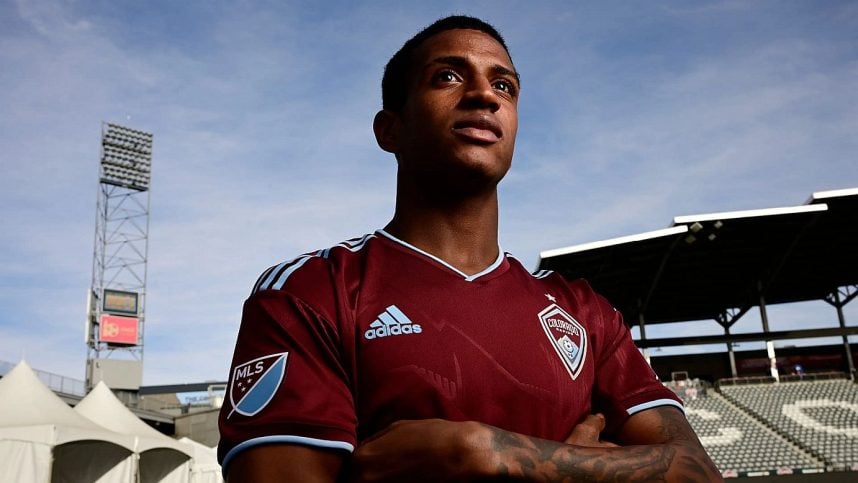 Six players from five teams in the first division of Brazilian soccer were fired from their clubs this week. They were dismissed on suspicion of participating in match-fixing in 2022, according to media outlet Terra and others. They have been identified as part of an ongoing investigation that began more than a year ago.
Several players, including defender Eduardo Bauermann of Santos, have already been charged for the alleged commission of a crime related to fraud in sports results. So far, 16 people, including seven players, are facing charges, although the investigation continues.
End of the Line
Technology, with the help of companies like US Integrity, Genius Sports, and others, is making it increasingly easier to detect unusual activity in sports and sports betting. It will take on an even more important role as it evolves, ultimately becoming as standard in all sports as referees and whistles.
If found responsible for the manipulation of results, the soccer players in Brazil's scandal could spend up to six years in prison. The athletes have been part of Brazilian clubs, but come from that country, Argentina, and others.
The criminal group allegedly offered to pay athletes BRL10,000-20,000 (US$2,022-$4,044) for rigging games. Other reports indicate the amount may have been as much as BRL100,000 (US$20,200).
The pay was based on the desired results and the athlete's responsibility. Being booked or sent off could carry a certain price, while forcing a certain number of corner kicks or guaranteeing scores would have another.
The separation of the soccer players from their clubs, in addition to any criminal charges, is part of "Operation Maximum Penalty." The prosecutor's office in the state of Goias launched it last November as it investigated a criminal syndicate that manipulates matches in order to guarantee their winnings in online sports betting.
The initial investigation focused on games in Brazilian soccer's second division, but quickly led to larger tournaments and now, the first division. Investigators believe the criminal group could also be manipulating competitions outside of Brazil, as evidenced by the suspension of Alves from the Rapids.
No one is releasing details on what Alves may or may not have done. But there's evidence he may have tried to get other MLS players to assist in a match-fixing scheme. As the investigation continues, the details will surface.
Larger Crackdown Coming
As Brazil prepares to regulate sports betting, the International Betting Integrity Association recently highlighted the country's issue with match-fixing. The new scandal highlighted the organization's findings, and the country is ready to take the claims seriously.
Justice Minister Flavio Dino said on Wednesday that Brazil will launch a federal investigation into soccer match-fixing. His announcement follows a Brazilian Football Confederation (CBF for its Portuguese acronym) request to intervene and consolidate various ongoing investigations.
Dino expects the investigation to have international repercussions. The CBF, which oversees all organized soccer in Brazil, expects all those involved to pay heavily.
If it were up to CBF President Ednaldo Rodrigues, the penalties would be much stiffer than they currently are, even for the smallest infraction. He will monitor the federal investigation closely and is prepared to take action against entire clubs if necessary.
Most Read