Holland America Line Cruise Ships Adding Larger Casinos to Several Ships
Posted on: January 20, 2023, 10:21h.
Last updated on: January 20, 2023, 10:57h.
There are two primary reasons why a business looks at expanding a part of its operations – either it's doing very well, or it's hoping to attract more attention to that particular area. It isn't clear which reason is spurring the latest decision by Holland America Line (HAL). But nevertheless, the cruise ship operator will expand the casinos on several of its vessels.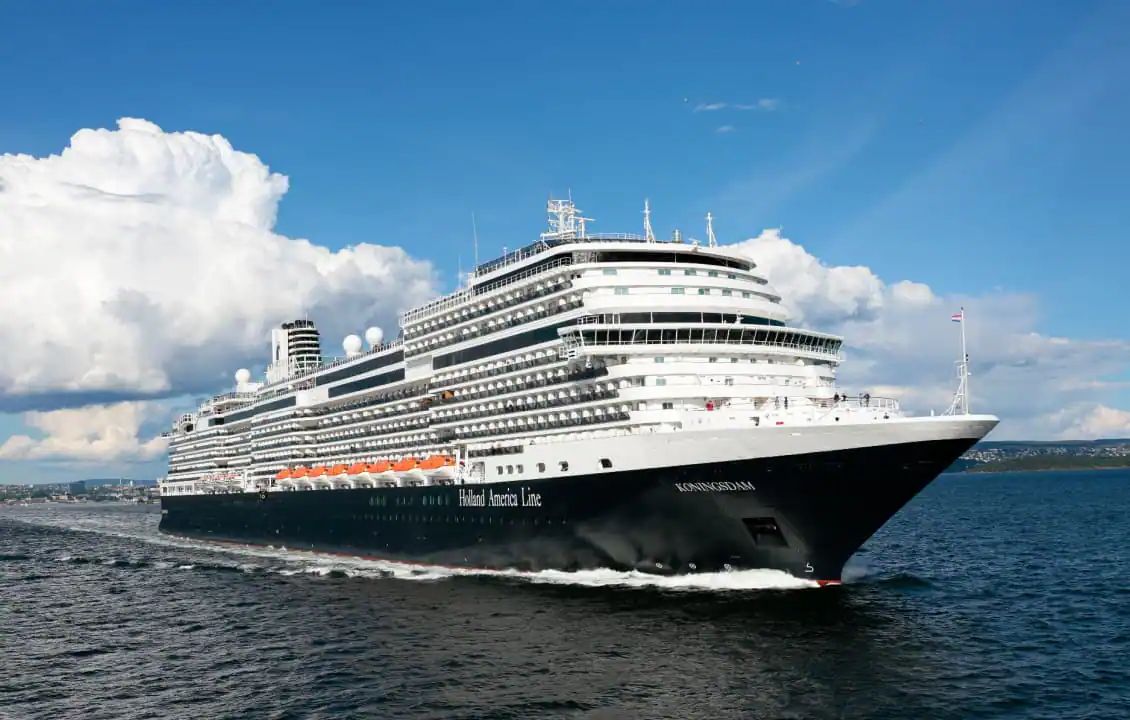 Casinos are among the most popular options on cruises, partly because there's no way to get away from them. Many ships include gaming spaces in one form or another, with some, like Royal Caribbean, focusing heavily on at-sea gambling.
HAL is another operator that offers casinos on all of its vessels, and its expanded gaming spaces will further emphasize that focus.
Chips Fly On the Seven Seas
In addition to the traditional slots, progressive jackpots, and video poker machines already installed on its Pinnacle and Signature Class ships, HAL is onboarding new, innovative gaming solutions. When it's done, the company claims that guests will have access to more than 140 of the industry's newest and most popular gaming machines, including slot machines and video poker machines.
The company says it's taking advantage of unused space on its ships to increase the gaming options they offer. Further, the company says the expansion won't require the elimination of any of the ships' existing amenities.
As a result of the newly expanded casino space on the Rotterdam, Nieuw Statendam, Koningsdam, Eurodam, and Nieuw Amsterdam, guests will also be able to participate in new on-demand slot tournaments. These will provide an increased level of gameplay for those who want to try their luck at winning big prizes. The first three of those machines will appear on Pinnacle Class ships, while the remaining two belong to the Signature Class.
In addition to the changes to the gambling options, HAL is altering the gaming spaces on a few of its ships. It says a separate nonsmoking area is now available in the casinos on the Rotterdam, Nieuw Statendam, and Koningsdam.
The Koningsdam and the Zaandam sail out of San Diego, Calif., and will add new routes this year to invigorate their lineups. They, along with several other vessels, will have itineraries that include southbound trips to Mexico and beyond, as well as northbound trips to Alaska and the Arctic Circle.
HAL Partners with Konami
At the end of last year's third quarter, HAL introduced Konami Gaming to its ships. The casino management system became part of all 11 ships in the operator's fleet.
Using Konami's services, guests can access information about their play, including points earned and the ability to redeem promotions and offers, as well as cashless gaming and other information about their play.
Konami's casino system also gives gamblers the option of taking part in on-demand slot tournaments. In addition, Konami provides guests with greater access to prize draws and floor-wide bonus events, all powered by its casino software.